Safari Cannot Open The Page Because Too Many Redirects Occurred
Several users have said that they are unable to open certain websites in Safari due to a redirecting problem. Users further have stated that, when attempting to visit some sites, Safari says "Safari cannot open the page because too many redirects occurred". This means that the website keeps being redirected between two websites in a way that will never complete.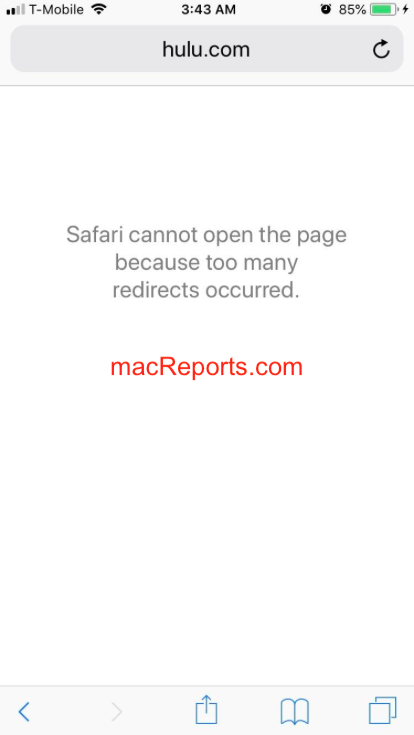 Table of contents
Why are you having this problem
Safari includes a safety feature called Intelligent Tracking Prevention (ITP). What this feature does is that it reduces cross-site tracking by changing the way Safari handles cookies and other website data. This is designed to protect your privacy.
This feature is included in Safari on iOS 13, iPadOS, and Safari on macOS for Catalina, Mojave, and High Sierra. This means that you may have this problem on your iPhone, iPad, or Mac. Unfortunately, it seems that this feature can sometimes cause this too many redirects error.
You may run into this problem when you want to visit a page that uses an authentication service. For example, visiting sites like Google, Youtube, Netflix, Hulu, Facebook, Amazon can lead to this error.
Another possibility is that outdated redirect information or a setting in your Safari's cache or cookies may cause this. To fix it, this information or setting needs to be refreshed. Following the steps below will help you do this.
Related article: Safari Says: Not Secure. What Does It Mean?
Fix iOS and iPadOS redirects error
Tap Settings.
Tap Safari.
Scroll down and tap Advanced.
Tap Website Data.
Enter the website name that produces this error, such as Google, Netflix, Twitter, etc.
Swipe from right to left. This will bring up the red Delete button.
Tap Delete.
Tap Done.
Now immediately force close Safari:

On an iPhone X or later, or an iPad with iOS 12 or later, or iPadOS, go to your Home screen and swipe up. This will open the App Switcher.
To open the App Switcher on other devices, double press the home button.
Find Safari. You may swipe left or right to find it.
Then swipe up on the Safari's preview icon.

Now open Safari again, visit your site to see if you have fixed your problem.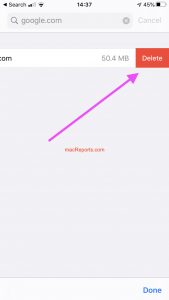 If you continue having this problem, you may want to delete All Web Site Data. Here is how you can do that:
Again go to Settings > Safari > Advanced > Website Data.
Scroll down and tap the Remove All Website Data.
Related article: Safari Loading Blank Pages on iPhone or iPad.
Another tip that you may try is to use the desktop version of the site. Here is how:
On your iPhone or iPad, visit the redirecting website.
Tap the "Aa" button in the far left of the address bar.
A pop-up menu will appear. Select "Request Desktop Site."
And check to see if the site loads now.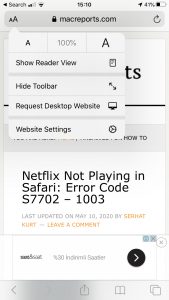 Related article: Safari: Cannot Open Page, Fix.
Fix macOS redirects error
Open Safari on your Mac.
Choose Safari > Preferences.
Click Privacy.
Click Manage Website Data button.
In the search field, enter the name of the website that you can unable to visit.
When the website found, select it.
Click Remove. Click Done and exit Preferences.
Now immediately force close Safari.
Click the Apple menu in the upper left corner of the browser.
Select Force Quit.
Select Safari.
And click the Force Quit button.
Now visit the redirecting website to see if your problem is fixed.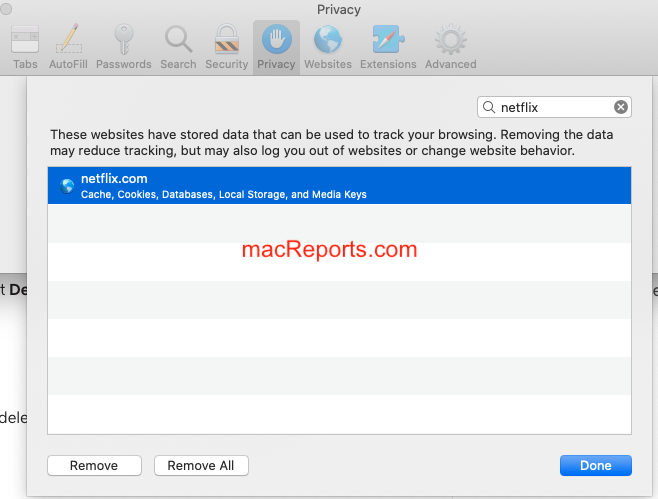 Related article: How to Clear the Browser Cache in Safari on Mac.
Again, if this problem repeats often, you may want to remove all website data. Here is how:
On your Mac, open Safari, and go to Safari > Preferences > Privacy > Manage Website Data > And click Remove All.
Related article: Safari Won't Open On Mac.