How to Invert Colors on iPhone and iPad
You can invert your iPhone or iPad's display colors. When color inversion is applied, the colors (this can include everything, or it can exclude media files depending on your settings) will turn into a darker palette. More specifically, screen colors will be reversed to their opposite hue. For example, white is black, red turns into aqua, green changes to magenta, and blue becomes yellow. This may make text easier to read.
Many users may want to invert colors. Some people may need to do this because they are sensitive to brightness or have some other vision challenges. When color is inverted, it may be easier and better on the eyes if you are using your device a lot. This change will increase the contrast between the text and the background screen.
Color inversion on iPhone and iPad
Before going further, I should explain there are two versions of color inversion:
Smart Invert: This is a limited color inversion. Color inversion is applied to iOS and iPadOS interfaces and to supported apps. Media files, photos, videos, and graphics (like app icons) won't be affected.
Classic Invert: Color inversion is applied to everything. Your system UI, screen, photos, videos and graphics will have inverted colors. This will make images, photos and graphics look kind of like X-rays.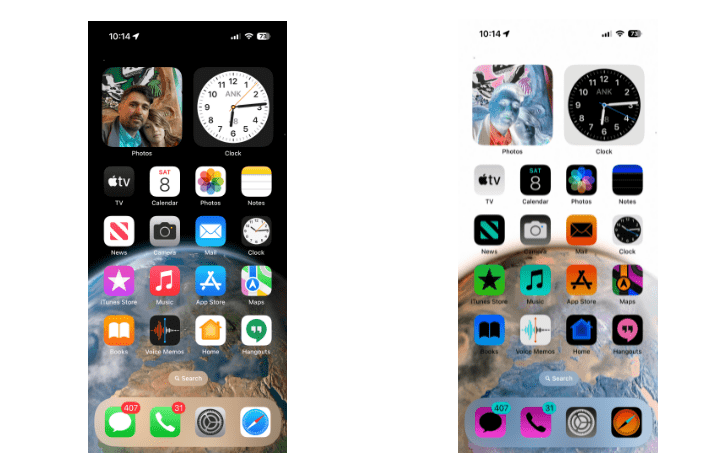 There are two ways to turn on Smart or Classic Invert. In the sections below, I explain them.
Use Accessibility settings to enable or disable invert colors
This method requires you to go to the Accessibility settings on your iPhone or iPad. Each time you want to turn this feature on or off, you will need to follow the steps below:
On your iPhone and iPad, tap Settings.
Tap Accessibility.
Tap Display & Text Size.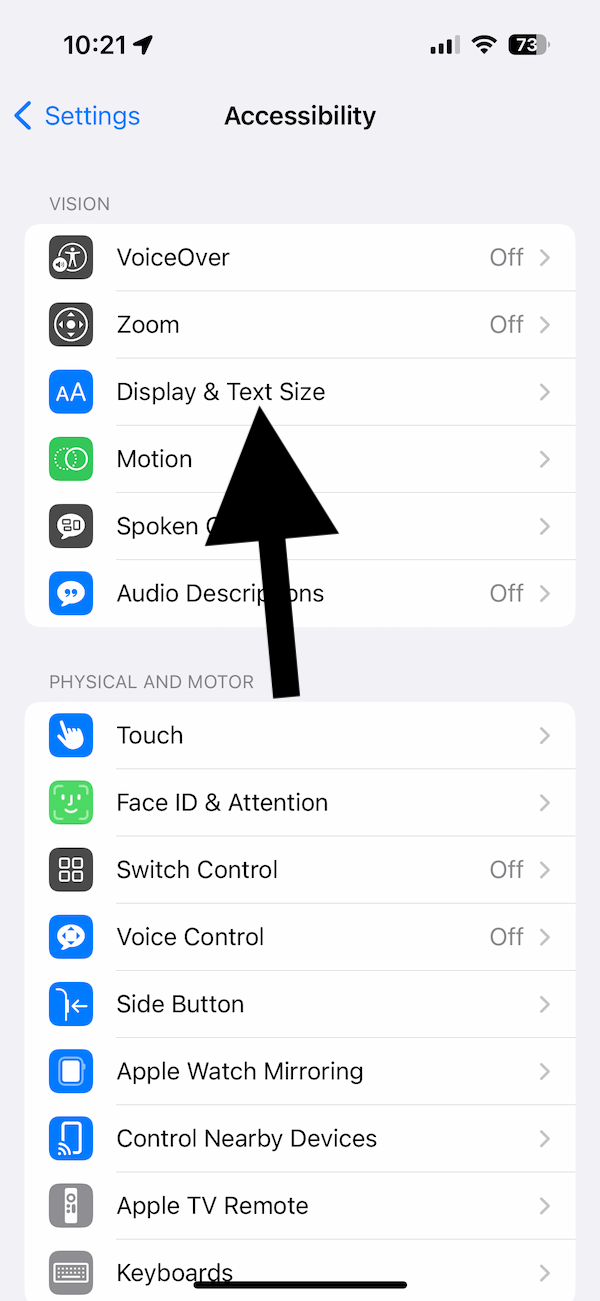 You will see the switches for Smart Invert and Classic Invert. Chose one. You cannot turn on both of them at the same time.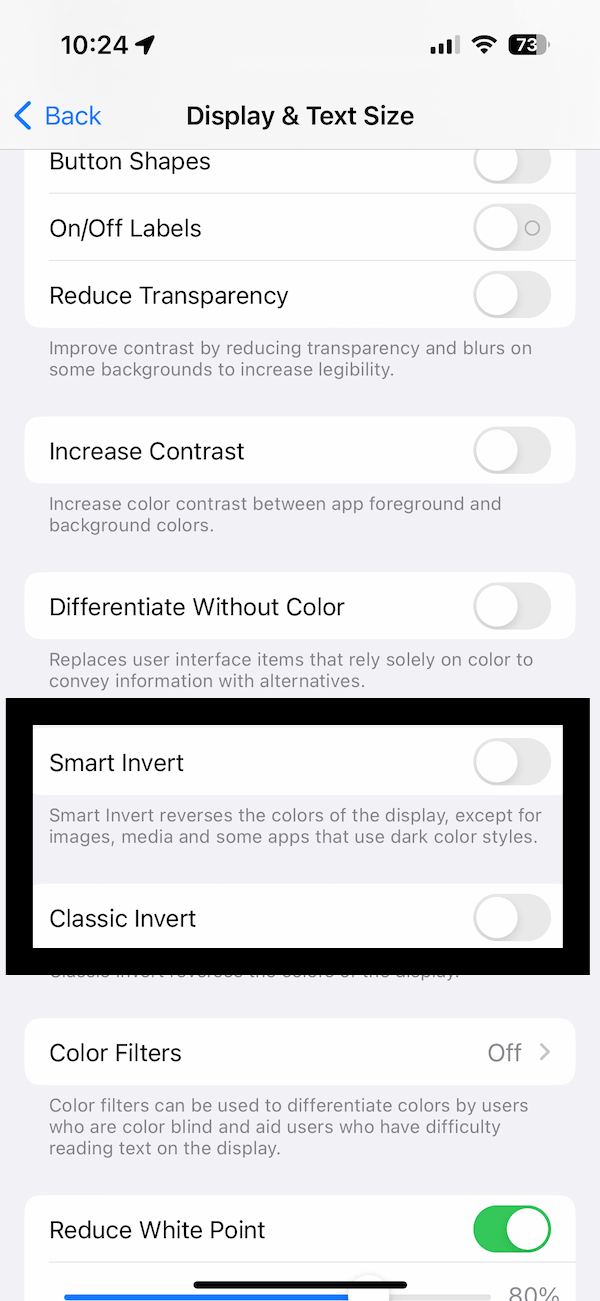 If you want to turn it off later, follow the same steps and then turn it off.
Use an Accessibility shortcut to quickly switch between invert and normal mode
This method enables you quickly enter and exit the color inversion mode using the Side button of your iPhone. You will just need to triple-click the Side button (or Home button if your iPhone has one) on your iPhone. If you are using an iPad, you will triple-click the top button or Home button.
Tap Settings and then Accessibility.
Scroll all the way down and find the Accessibility Shortcut option.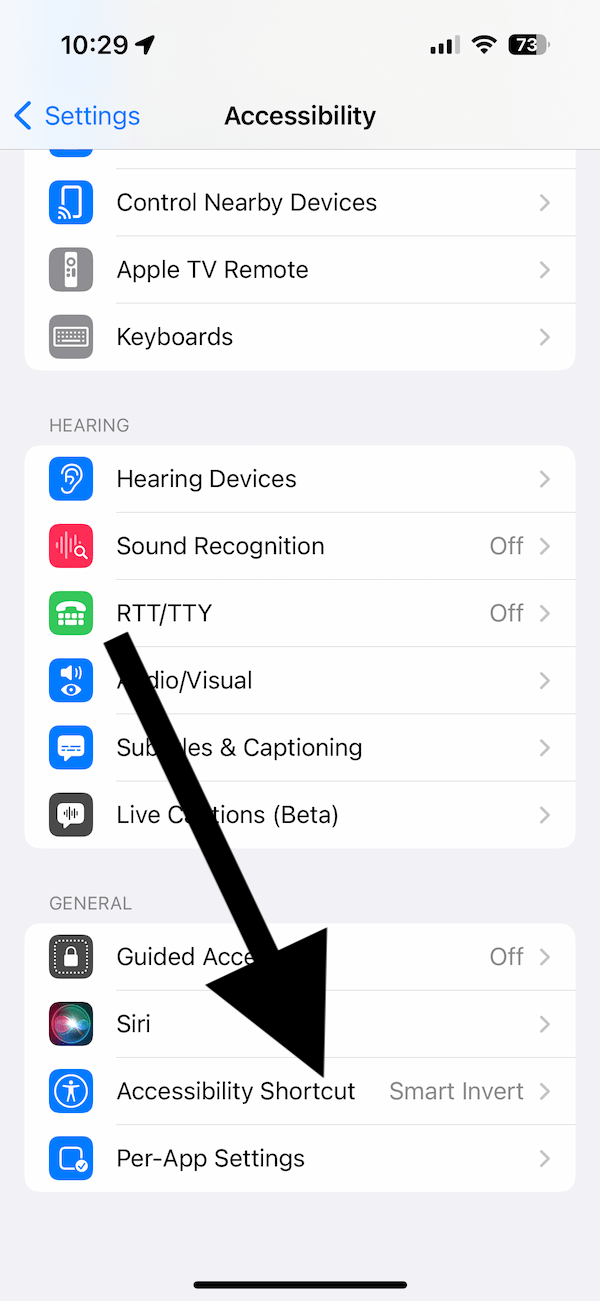 This is the setting for enabling the Side (Home, top) button shortcut. Select Smart Invert or Classic Invert. You can select both of them.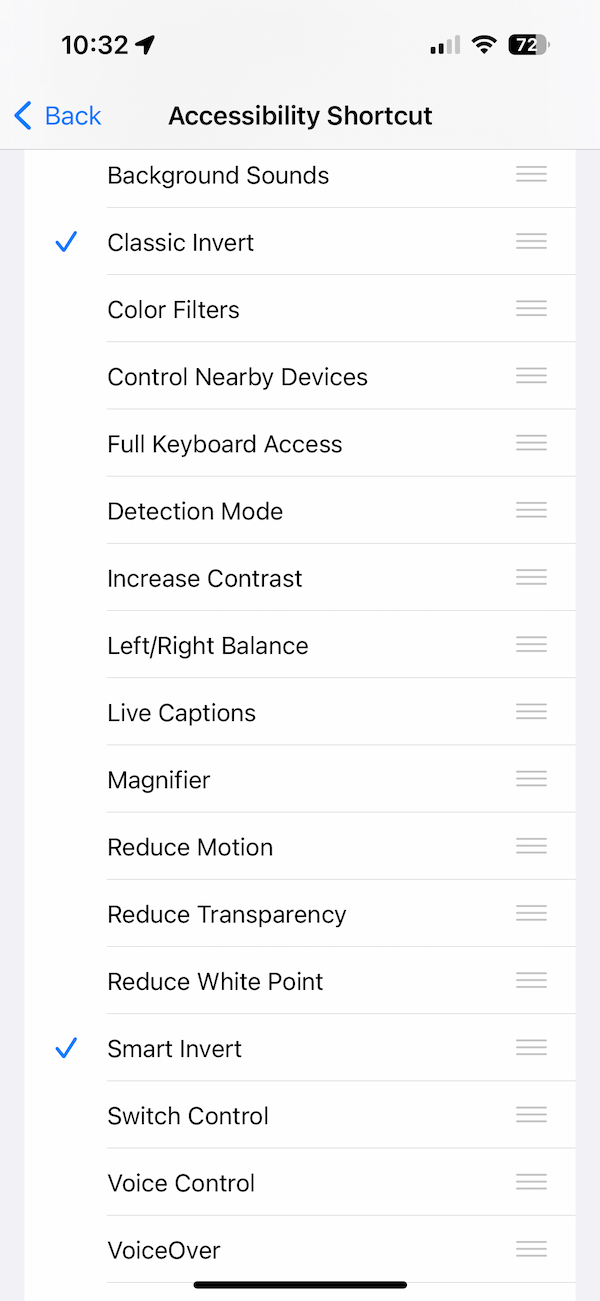 Now you are done. Whenever you want to invert the colors on your iPhone or iPad, quickly press the Side (Home, top) button three times. If you select both the Smart and Classic options, when you triple-click the Side (Home, top) button, a popup will appear, asking you which one you want to enable. One negative side to selecting both options as a shortcut (Smart and Classic together) is that triple-pressing the Side (Home, top) button does not turn off the color inversion. You will need to go to Settings > Accessibility > Display & Text Size to turn it off.
Related articles