How to Turn Off Pop-up Blocker in Safari on iPhone and iPad
This article explains how you can turn off the pop-up blocker in Safari on your iPhone and iPad. To make it clear, when you turn this off, you will be enabling pop-ups. By default, Safari will block pop-ups from automatically showing up while browsing the web. Most people find pop-ups annoying because they are mostly used as sneaky ads. However, some pop-ups are legitimate, and this is the reason you may want to disable your iPhone or iPad's built-in pop-up blocker and configure Safari to show pop-ups. Some websites may need pop-ups to function. For example, sometimes a bank login screen where you enter your login and password may be considered a pop-up and thus be blocked.
Enable or disable the Pop-up blocker for Safari on iPhone or iPad
This is really easy. Open Settings and scroll down and tap Safari. Then find the General section of the Safari settings and toggle the switch off for Block Pop-ups.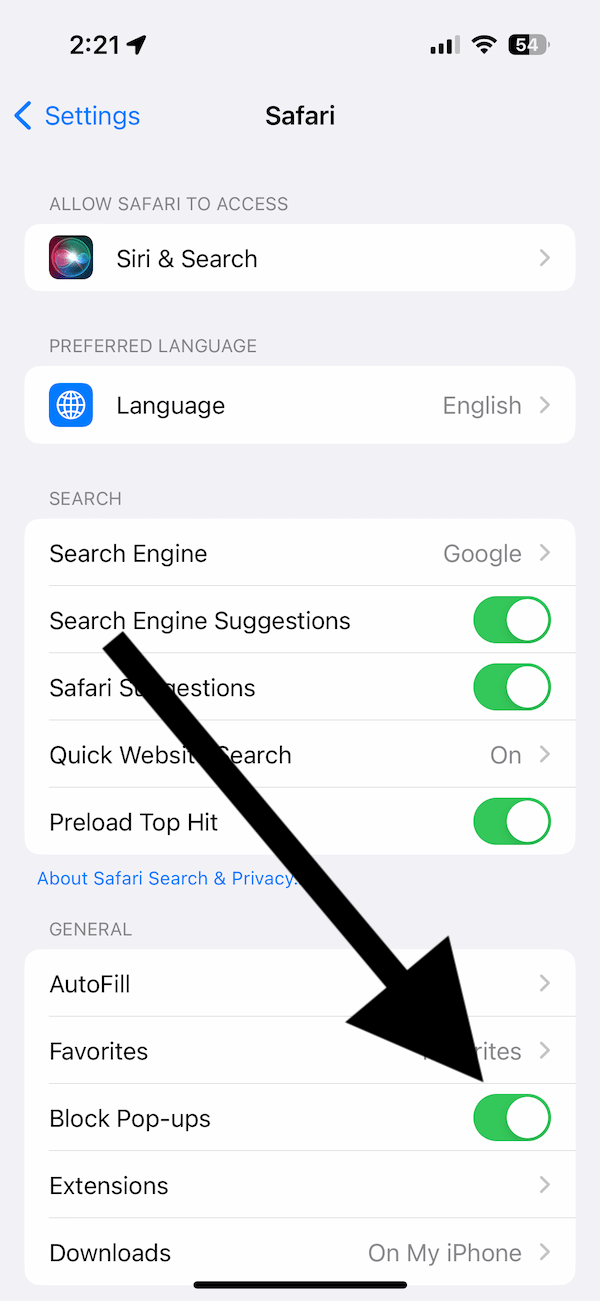 When the switch is green, this means the blocker is active. You will need to see the gray color indicating the blocker is disabled. Now pop-ups are enabled. If you want to disable it, follow the same steps and turn the switch on.
If you want to keep the Block Pop-ups option off, ensure that Fraudulent Website Warning is on. This will offer an extra layer of protection. This setting is under the Privacy & Security section in Safari settings.
After changing these settings, your changes will take effect immediately. You do not need to restart Safari or your device. Get ready to see pop-ups covering your screen.
Things to consider when enabling pop-ups
Pop-ups used to be much more aggressive. Visiting some pages triggered a lot of ads to pop up everywhere, ruining the experience. Sometimes, there were so many pop-ups that Safari would crash. Those days are gone. But pop-ups are still being used for ads or notices but in somewhat more elegant ways. However, pop-ups can still lead to bad things happening. Often they are used to trick people with phishing scams. Phishing attacks still continue. I am sure you have seen before "You won an iPhone," "You won an Apple Gift card," "Your Mac or iPhone is infected with viruses," "Congratulations, you won," etc. pop-ups. They are all scams. If you turn off the pop-up blocker, be careful.
Related articles