How to Stop Safari from Autoplaying Videos on Mac
Most of the time, it isn't really a big deal when a video automatically starts playing on a website you are visiting. However, if you are in a place where you are expected to be quiet or if you are browsing while on a Zoom call, a video that automatically starts up when you don't want it can be very disruptive. In this article, we will tell you how you can turn off video autoplay on your Mac.
Quickly mute a Safari tab (Mac) to mute a video
For some websites, if there is a video on one of their pages, it will automatically play when you open that page in your browser. For many websites, the videos you are most likely to encounter are ads. There are ways to quickly but temporarily mute the video sound. This can be useful if you haven't disabled autoplay; however, muting a video that has already started playing means that you have probably already created a disruption (to your Zoom meeting).
iPhone and iPad
Unfortunately, there is no way to mute a Safari tab on your iPhone or iPad. What you can do instead is:
Press and hold your volume down button to quickly dial down the volume.
Use the video player's controls: You may need to tap on the video to bring up controls, then press the sound button on the video controls to mute the video. You may also be able to press an X in the corner of the video to close it.
Close your Safari app.
Mac
On your Mac, you can mute tabs in Safari. To mute unwanted sounds from a webpage in Safari, click on the Audio button in the Safari search field. It will be near the right side of the search field. To choose a particular tab to mute, click on the Audio button on the tab itself.
Disable video autoplay in Safari on Mac
You have the option to disable autoplay for just one website or for all websites.
To open the Auto-Play preferences:
Open Safari on your Mac, then go to the top menu bar and Select Safari > Preferences.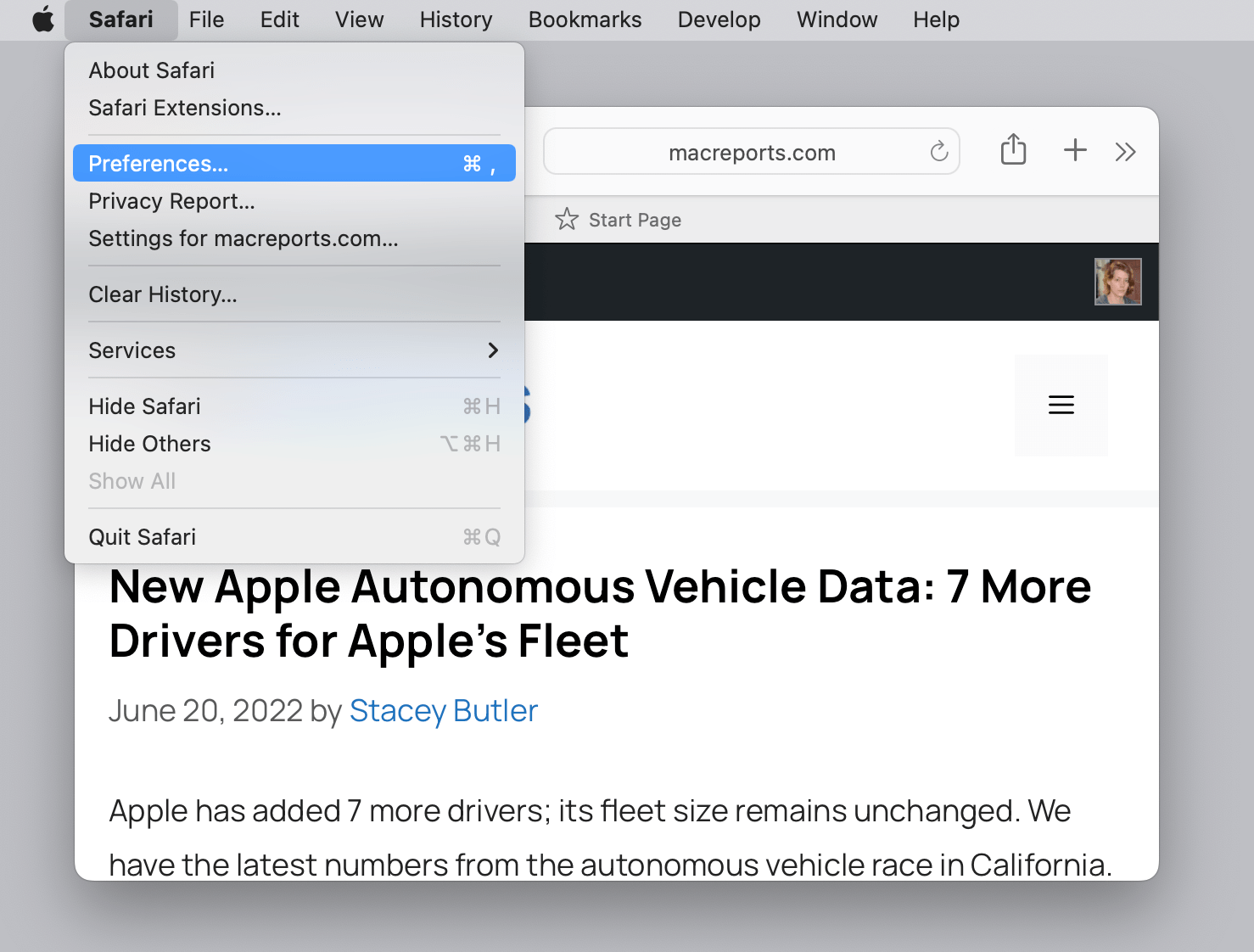 Click on the Websites tab near the top of the Preferences window. Select Auto-Play from the list on the left side of the window.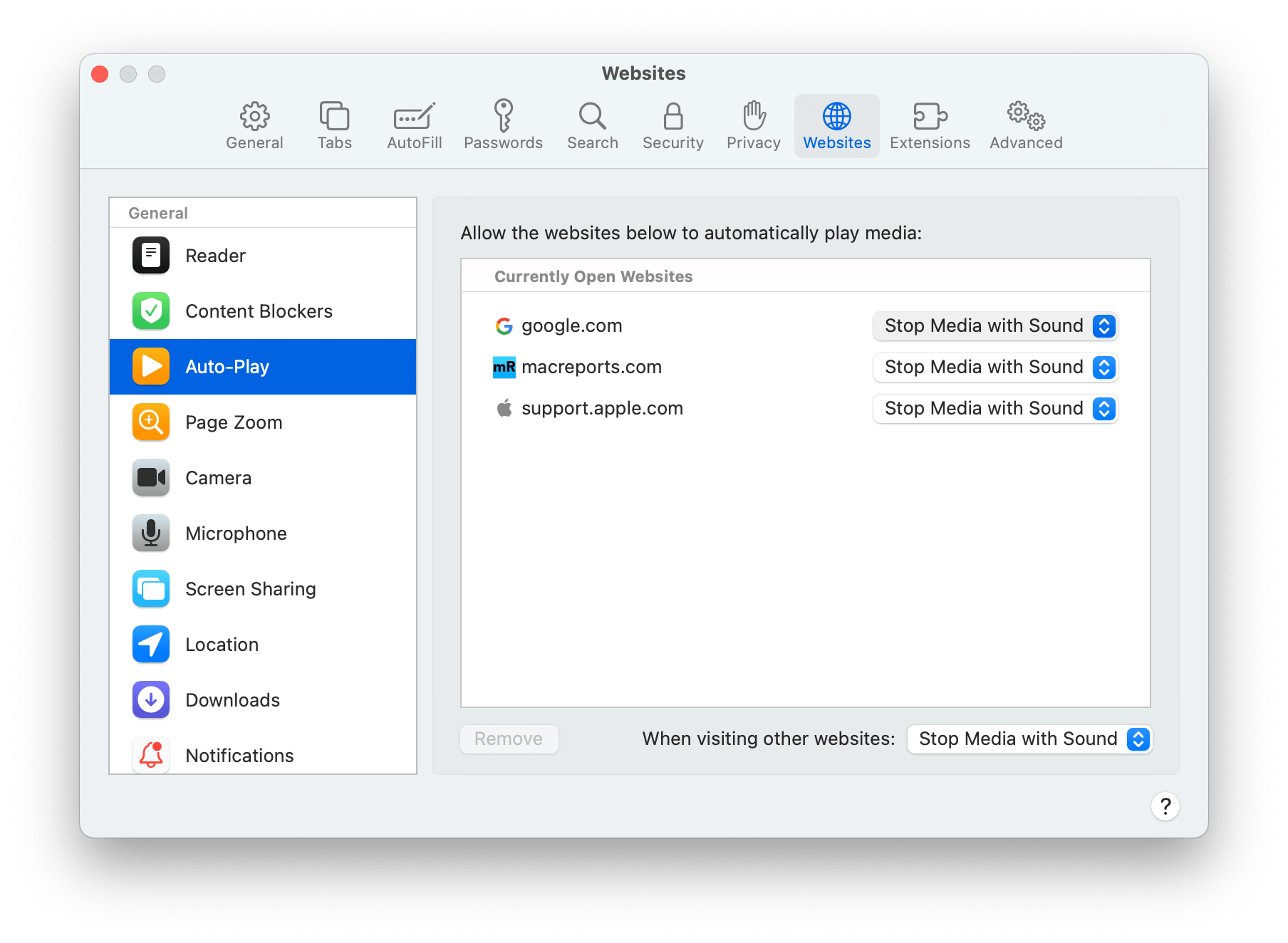 Block autoplay for all websites
Click on the menu next to "When visiting other websites." You will see the following options:

Allow All Auto-Play
Stop Media with Sound
Never Auto-Play

Choose "Stop Media with Sound" or "Never Auto-Play" to stop videos (with sound) from autoplaying.
Block autoplay for the current website(s)
You can either block or allow autoplay for any particular website, independent of the preferences you have set for other websites.
You can see a list of your currently open websites in the main part of the window. Next to each site, there is a menu. Click on the menu to choose from:

Stop Media with Sound
Never Auto-Play

Your autoplay choice will only affect media on that website.
Related articles