How to Turn Off the Dictionary Popup on Mac
You may be annoyed by a constant Dictionary popup appearing while you are working on your Mac. The Dictionary popup is part of Look up & data detectors. It is more than just a dictionary. It is more like an information box. This inbox may pop up when you type anywhere (email, documents, etc.) or read anything. You may want to stop this because you find it distracting. It can be annoying because you may just want to highlight a text, and this can make highlighting a text a little difficult.
What are Dictionary look up and data detectors
This has two functions. One is a dictionary, and the other one is a data detector. The dictionary enables users to quickly look up the definitions of a word or phrase. For example, if you see a word or phrase you do not recognize while reading an article, you can select the word, and then you can look up what it means.
The other function is to detect data. Your Mac can recognize bits of information that may appear in texts you come across in apps or online on your Mac. This could be a physical address, a phone number, a date and time, and so on. For example, if you select a phone number from a text, you can add it to your contacts or text or call the number. If you select a date, you can set up a calendar event for that date.
How to stop a Dictionary that keeps popping up
You can customize your Mac's trackpad to do this. This info box probably keeps popping up because you are unintentionally activating the box. What you can do is either turn it off or select another gesture so that it is more difficult to accidentally activate it. Here is how:
Click the Apple  menu and then System Settings or System Preferences.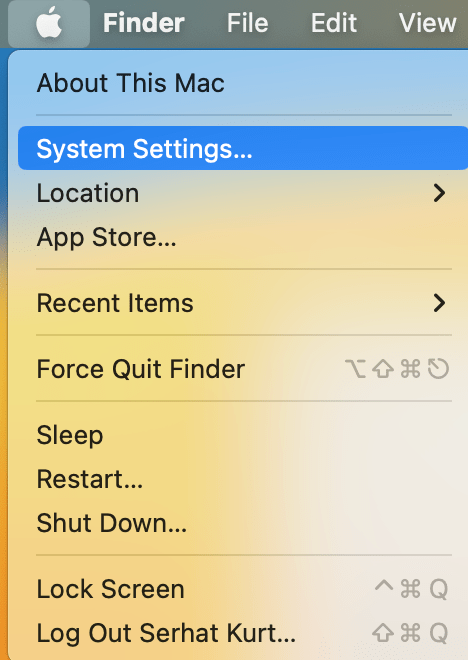 From the left sidebar, scroll down and select Trackpad, then click the Point & Click tab.
Find the Look up & data detectors. Open the options for this feature. There are three options:

Off
Force Click with One Finger: Force-click is the secondary click, if you push harder, you will feel a deeper click. This occurs on a Force Touch trackpad.
Tap with Three Fingers.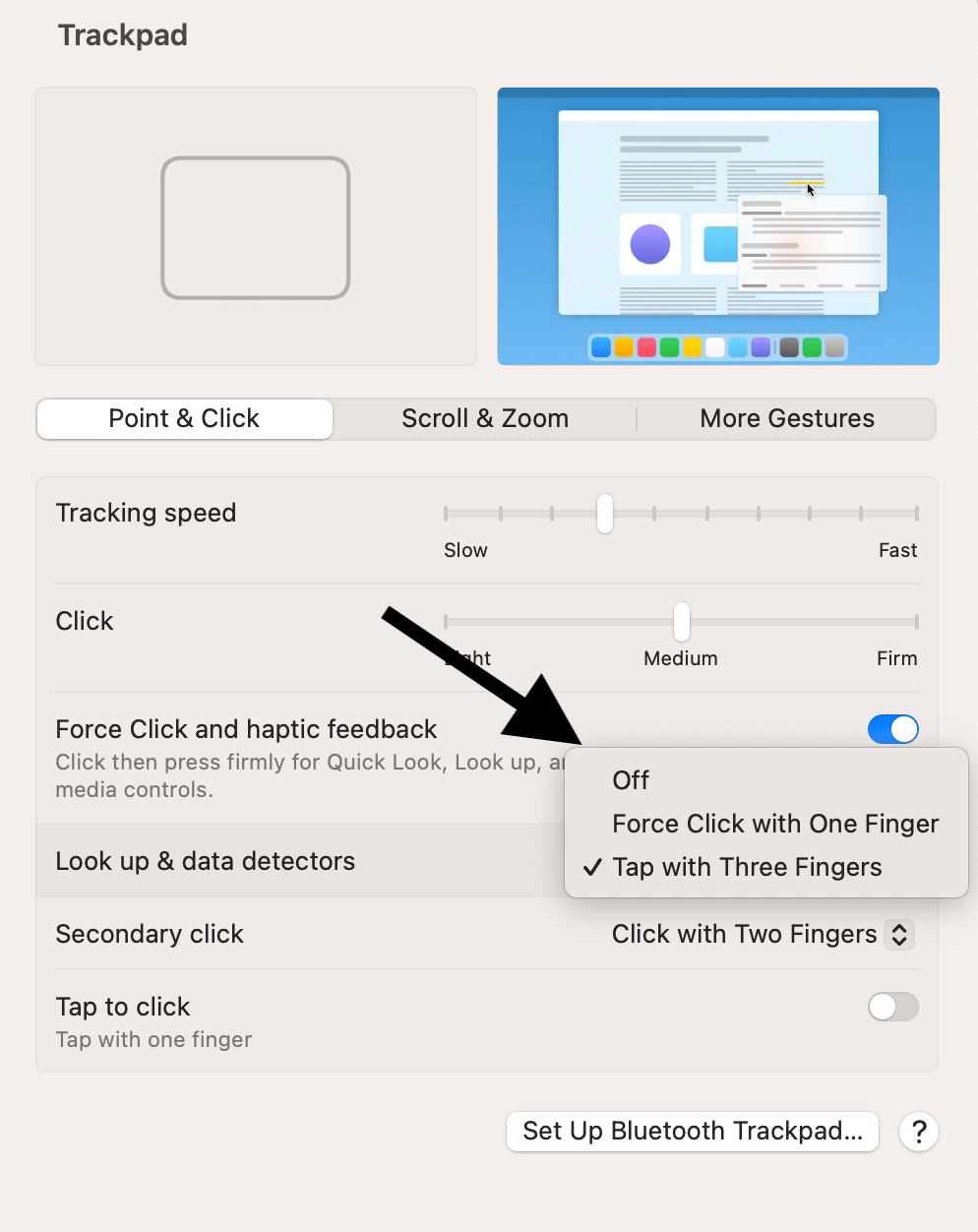 Then if you want this to stop, select Off. If you want to keep the feature, you may want to select the Force-Click option. This would be more difficult to accidentally trigger.
Related articles