How to Know If Your Mac Has Apple Silicon or Intel Chip
Apple's line of computers, including MacBook, iMac, and Mac Mini models, may use either Intel processors or Apple Silicon chips. Apple has been using Intel processors since 2006. In 2020, Apple said that it would transition the entire lineup from Intel processors to its own Apple Silicon, which is the custom-built M-series (M1, M2, etc.) processor. Apple silicon offers greater performance and battery life. The plan is that new Macs would feature Apple-designed chips. Currently, there are only a few Apple computer models left that come with Intel processors.
Intel and Apple silicon use different instruction set architectures. Because of this, some Mac apps may not run properly on both platforms unless their developers optimize them to run well on both. Sometimes, how you do things may differ also. One example would be how you put your Mac into Safe Mode. Some features may not be available on both processors. For example, Boot Camp requires a Mac with an Intel processor, and RAM cannot be upgraded on Apple processor Macs. Thus you may need to know if you have an Intel-based Mac or Apple silicon Mac.
How to check If your Mac uses Intel or Apple silicon processor
Use the Apple menu
Click the Apple  menu, which is the Apple icon that is located in the top-left corner of the screen.
Select About This Mac.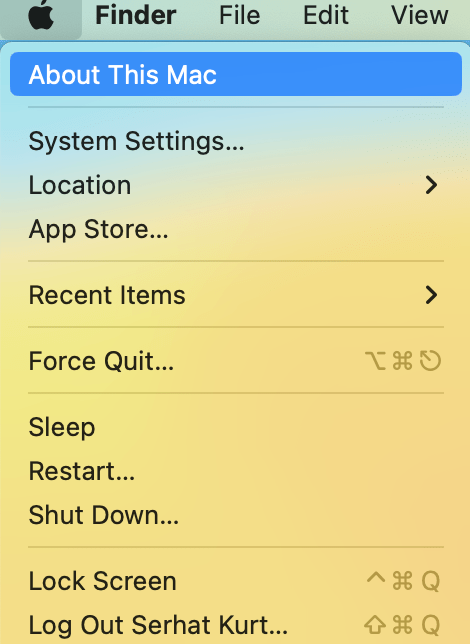 If your Mac is using Apple silicon, you will see an item labeled Chip with a chip name like Apple M1, as you can see below: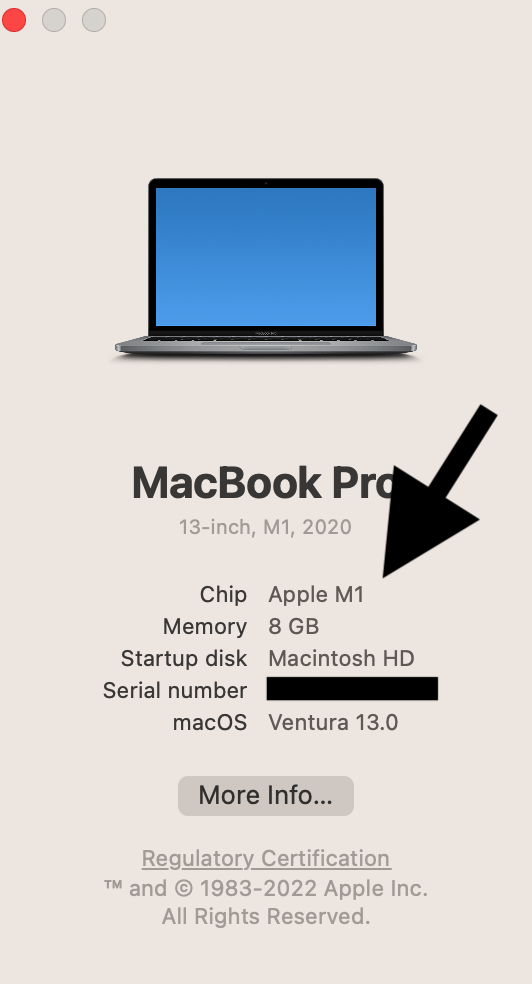 If your Mac is using an Intel chip, you will see an item labeled Processor with a processor name like Intel Core i5.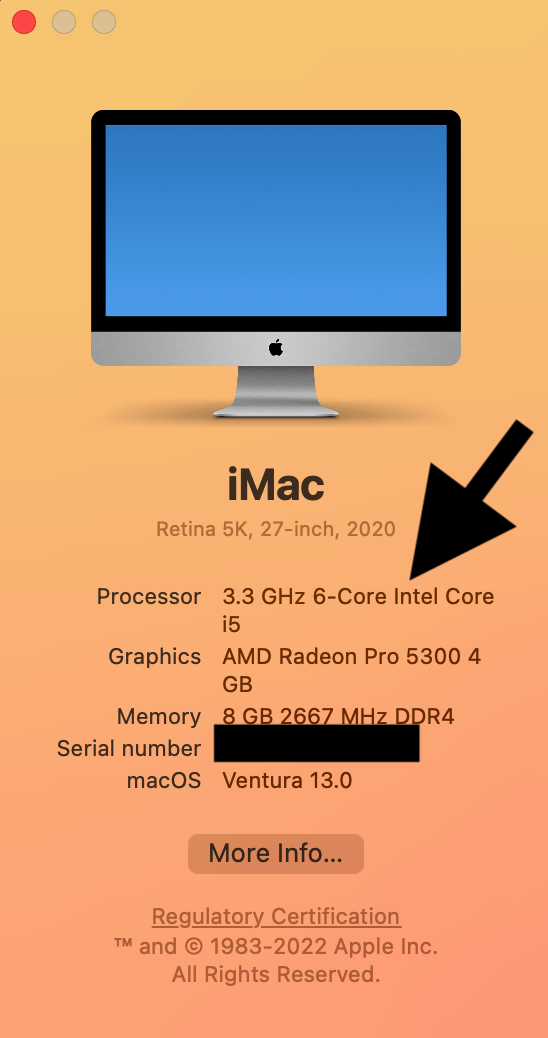 Use System Settings (macOS Ventura and later)
Open System Settings.
Click General from the left sidebar.
Click About. This page will let you see the details, including the CPU type: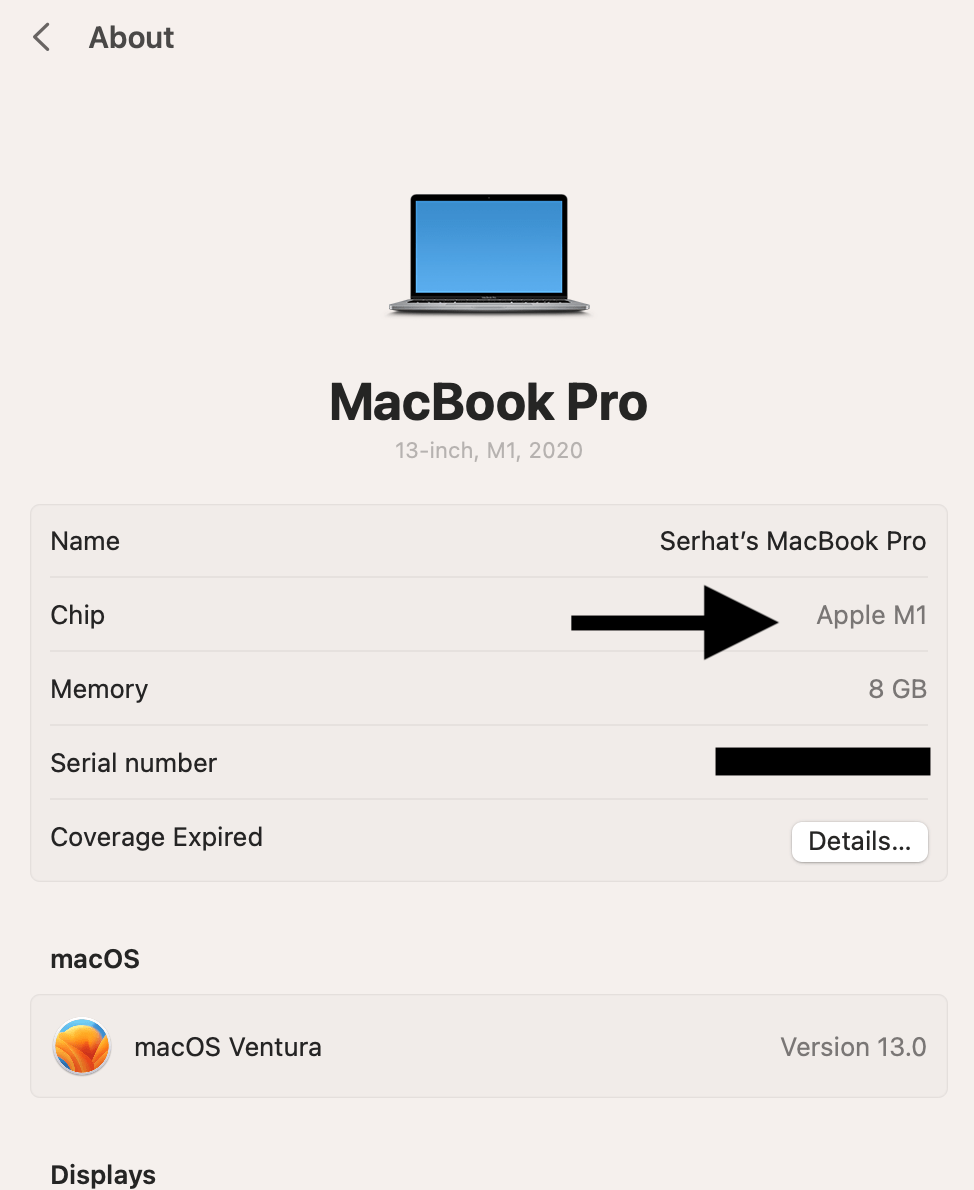 Mac models powered with Apple silicon
If your Mac was introduced before November 2020 (and after 2006), your Mac has an Intel chip. The following models are equipped with Apple silicon:
MacBook Pro introduced in 2021 or later
MacBook Pro (13-inch, M1, 2020)
MacBook Air introduced in 2022 or later
MacBook Air (M1, 2020)
iMac introduced in 2021 or later
Mac mini introduced in 2020 or later
Mac Studio (2022 or later)
Again, your model can be found by going to the Apple  menu > About This Mac.
Related articles