iPhone Video Stuttering Problems? Fix
Are you experiencing too much video stuttering, flickering, dropping frames and/or lagging issues on your iPhone? If you are encountering similar video stuttering with in fullscreen mode (whole screen) or not, then do not worry, this article is for you. This issue may occur when you attempt to watch either streamed videos or downloaded videos (e.g., downloaded Netflix videos or purchased movies etc). This article explains how you can fix this problem.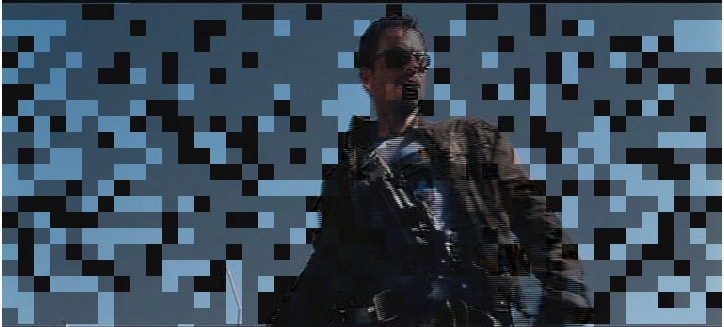 You may experience this issue when you want to watch any type of videos, such as:
Netflix
Hulu
YouTube
Amazon
Internet videos that you watch in Safari or any other browsers like Chrome.
See also: How To Disable Auto-Play Videos in Safari
1-Remove apps that you never use. Check your iPhone. Do you have a lot of apps that you do not use? You may want to remove them as deleting apps will free up space and freeing up space makes it easier for iOS to operate. To do this, simply press and hold on the app icon until it starts to jiggle. Then tap on the X to delete it.
2-Update apps. It is possible that you are having this issue because of a bug. And further, there might be an update addressing this bug. For instance, if you are having issues with Netflix videos, check to see if there is an update. To update, on your iPhone, open the App Store app and tap Updates and then tap Update All.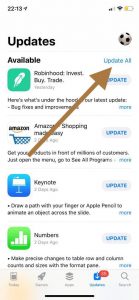 3-Restart your iPhone. simply restart your iPhone. If you use your iPhone a lot, make sure that you restart at least once a week. Restarting will clear out its memory. You can go to Settings > General > Shut Down to turn off your device. And then restart your device by pressing and holding the power button until you see the Apple logo.
4-Make sure that your device have enough space. You need enough space to save the temporary files required for iOS to function properly. Tip#1 above will also address this as removing unnecessary apps will free up space. You can also delete movies or photos that you do not need. You can free up space by removing the system files.
See also: 7 Tricks To Free Up Hard Disk Space On Your Mac
5-Turn OFF Background App Refresh. Go to Settings > General > Background App Refresh and turn it off.
6– Turn ON Reduce Motion. To do this, go to Settings > General > Accessibility and turn this on.
7-Close all apps. One of the most common reasons for a slow video performance is too many apps running in the background. And they may be using precious memory and processing power and slowing video performance down. Here is how: If your iPhone has a Home button (iPhone 8 or earlier), double press the home button. This will open the recently used apps. Swipe up everything. If you have an iPhone X or later, then go to home screen and swipe up and pause in the middle of the screen. This will reveal the recently used apps and then swipe up on all of the apps.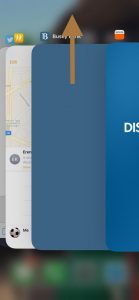 See also: How To Install Apps On Older Devices Running Older Versions Of iOS
8-Make sure that you are running current version of iOS on your iPhone. If not, update your iPhone to the latest version of iOS. You can do so easily by going to Settings > General > Software Update .
9-Disable auto brightness. To do this, go to Settings >General > Accessibility > Display Accommodations and turn off Auto-Brightness.
10-Check your internet connection. If you are still having video problems, the problem might not be with your iPhone, but instead with your internet connection. If you think that you are experiencing a problem with your Wi-Fi connection, you can try to fix it. Also you may want to restart your Wi-Fi modem and router. It is also possible that your router might be too far away. Move closer to your router to see if this solves your problem.
See also: How To Reduce Your Data Usage On iPhone