Mac Spotlight Search Not Working? Fix
Spotlight Search on your Mac lets you find apps, contacts, documents and many other things. I use it all the time as it makes easy to find whatever I need. This short article explains how you can troubleshoot If you're having problems using Spotlight.
Here is what you can do to get Mac Spotlight search working again.
If you are having issues with iOS Spotlight search, see this article.
Before doing anything, simply restart your Mac. Restarting may fix your problem.
This article offers two tips: One is to rebuild the Spotlight index. This can be done in two different ways (1) using System Preferences (2) using the Terminal app. And the other tip is to restart the SystemUIServer process.
System Preferences
1. Choose Apple Menu

2. Click System Preferences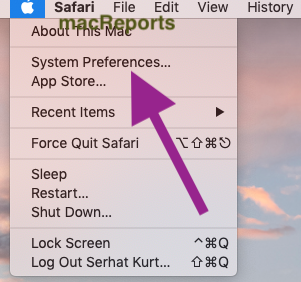 3. Click Spotlight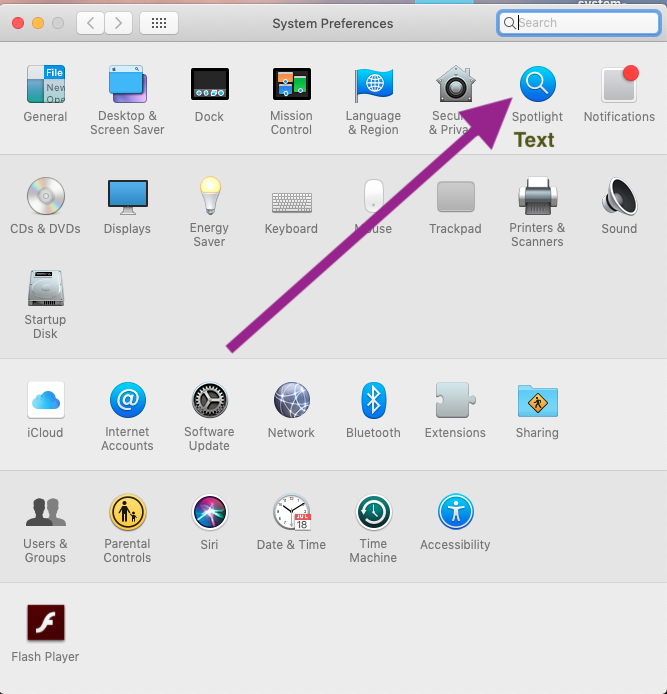 4. Click the Privacy section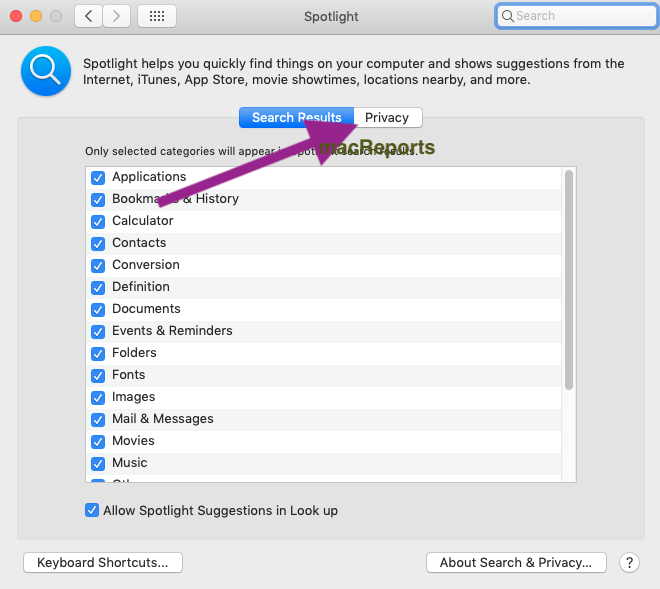 5. Click the + (add) button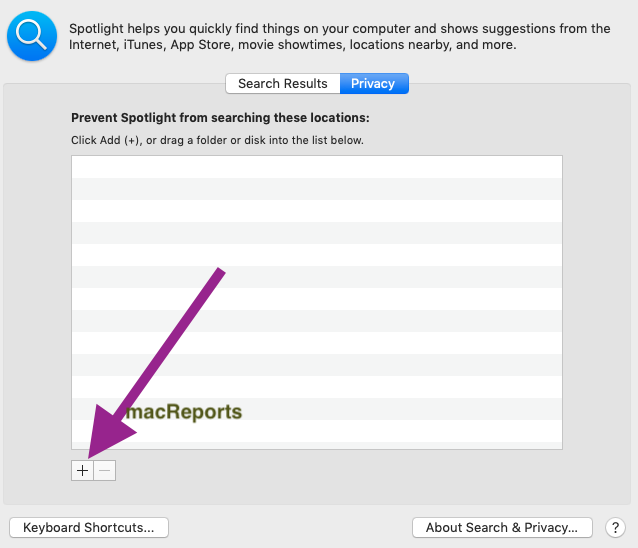 6. And add content or folder that you think Spotlight is not finding. It my cases. I added Macintosh HD to the list.
7. A window will appear saying "Are you sure you want to prevent Spotlight from searching in "Macintosh HD". Click "Ok".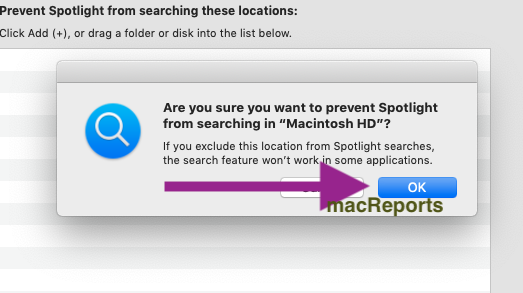 8. Now, click the – Remove button to remove Macintosh from the list
This process will force Spotlight to re-index the contents of Macintosh HD.
Terminal
Note that the whole rebuilding process can also be done via the Terminal app. Here is how:
Open the Terminal app (Applications/Utilities/)
Enter the following command
sudo mdutil -E /
This command will "Erase and rebuild index"
Press enter
You may have to enter your administrator password
If rebuilding does not work, read on: Kill SystemUIServer. The SystemUIServer is a background process. It controls several aspects of macOS. The following process will make the SystemUIServer restart and that may fix your problem. Here is how:
Launch "Activity Monitor" (Applications/Utilities/)
Find "SystemUIServer" (you can use the search box)
Double click
And click Quit
Do not worry, macOS will restart the process again, automatically within seconds.
Check to see if Spotlight is working now.
If you are not happy about the Spotlight search results, go to Apple menu > System Preferences, click Spotlight, then click the Search Results tab. This is where you can change your Spotlight settings.
See also: How to speed up Mac