Messages not Updating on iPad
Many people own more than one Apple device. For Apple users that have more than one device, such as an iPhone and an iPad, they can take advantage of what Apple calls its Continuity features. These features are separate from the iCloud features, which also provide an excellent way to seamlessly access the same files and features across your devices. One of the most useful of the Continuity features is Universal Clipboard, which allows you to copy something on one device and paste it on another. Another great feature is the ability to make and receive phone calls or text messages on devices like your iPad or Mac. Some users, however, have had trouble with messages not syncing on their iPads. In this article, we will go through the basics of what you need to do to make sure messages are being synced to your iPad.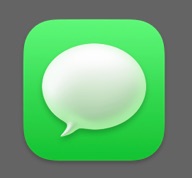 In order to receive and send messages on your iPad, you should set up messaging through iCloud. This will keep all your messages synced across all your devices including iPhone, iPad, iPod touch, Mac, and Apple Watch. This means that:
If you delete a message on one device, it is deleted on all your devices.
All of your attachments are saved in iCloud – freeing up your devices' memory.
You will then need to also set up Text Message Forwarding.
Setting Up Messages in iCloud
First, make sure you have iCloud set up. Then, you need the following in order to set up Messages in iCloud:
You need to be signed in with the same Apple ID on all of your devices.
You will need to have enabled two-factor authentication.
You should have iCloud Keychain turned on.
To Set Up Messages on your iPad
Go to Settings.
Tap on your Apple ID name (at the top of the list).
Select iCloud, then toggle the switch next to Messages to the ON position.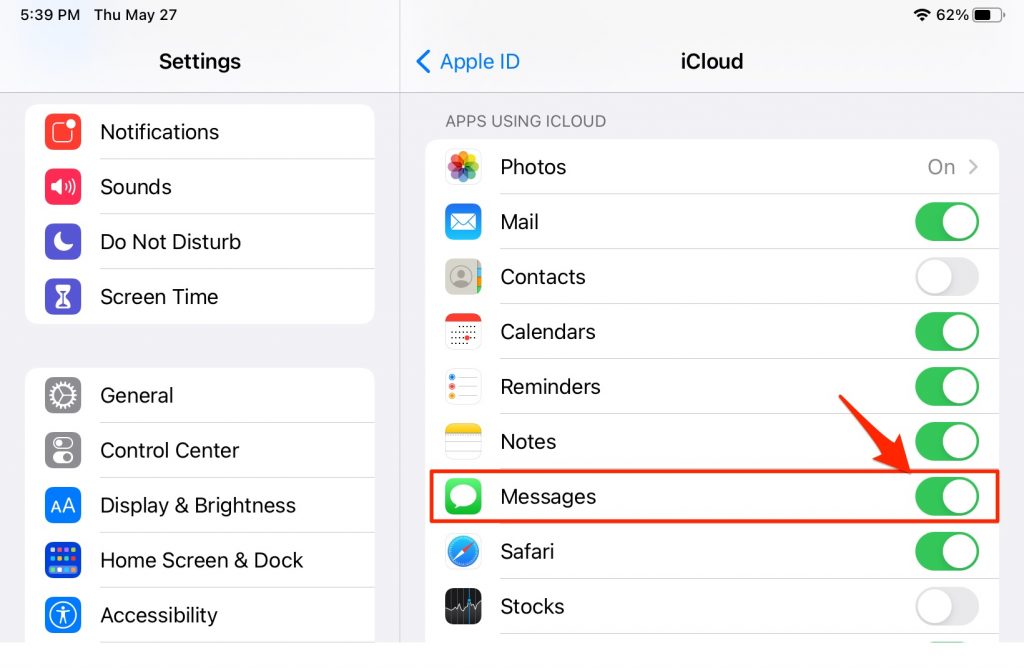 Text Message Forwarding
This is what will allow you to send and receive SMS/MMS messages on your iPad (or other device).
On your iPad, go to Settings > Messages > Send & Receive. Check that you can send and receive iMessages from your iPhone's number (and any other email addresses you want to use).
On your iPhone, go to Settings > Messages > Text Message Forwarding.
Make sure the toggle switch next to your iPad is in the ON position.
Related Articles: