No Sound in iTunes on PC, Fix
Several iTunes for Windows users have reported that they are having audio problems. More specifically, users have said that they can't hear any sound in iTunes. This article explains what you can do if you are experiencing issues with the iTunes sound in Windows on your PC.
Try the steps below. After each step, test iTunes again to see if you've fixed your issue. If your issue is not fixed, try the next step.
Use these steps first
Restart your computer (Start > Power > Restart).
Ensure that you are using the latest version of the iTunes software:

If you downloaded iTunes from the Microsoft Store: Open the Microsoft Store, then go to More > Downloads and updates > Get updates.
If you downloaded iTunes from the Apple website: Open iTunes and go to Help > Check for Updates.

Check the iTunes volume settings by moving the slider at the top of the iTunes window from the left to the right to turn up the volume.
Check your computer's sound settings by right-clicking the Speakers icon on the taskbar. Make sure that they are not muted or the volume isn't turned down.
Ensure that all Windows updates are installed by going to Start > Settings > Update & Security > Windows Update > Check for updates.
Run the Audio troubleshooter on your computer. You can launch this app by going to Start > Settings > System > Sound > Troubleshoot.
Change the Play Audio Using setting
If you are still having this problem, try this step. We will use the Playback pane of iTunes preferences. Here is how:
Open iTunes.
Go to Edit > Preferences, then click Playback.
If the Windows Audio Session setting is selected, change it to "Direct Sound". Selecting Direct Sound will turn on system sounds during playback meaning you will hear system audio while you are listening to audio. If the Direct Sound is already selected, change it to Windows Audio Session.
Restart iTunes and test it.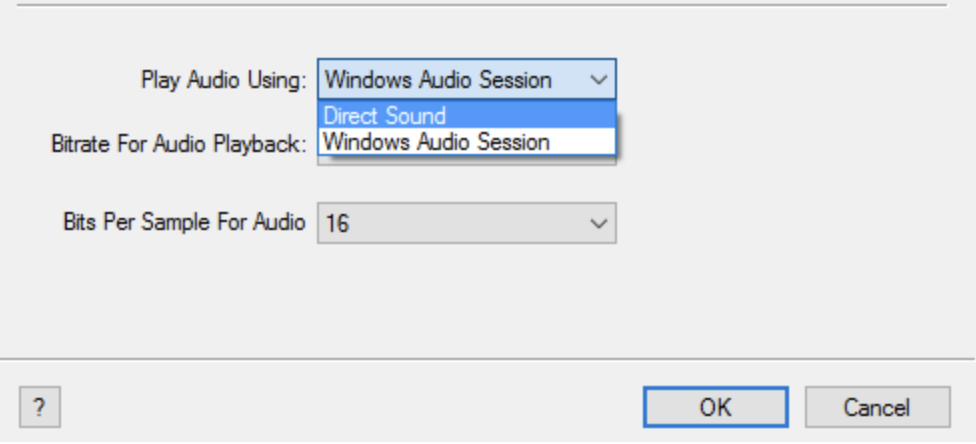 Turn off audio enhancement
Try turning off audio enhancement. Here is how:
Open Control Panel.
Click Hardware and Sound.
Click Sound.
Click the Playback tab.
Right-click the Default Device, and select Properties.
Click the Enhancements tab.
Check the :Disable all enhancements: or the "Disable all sound effects" check box.
Check iTunes again.
Delete iTunes and Reinstall
If you are still having this problem, uninstall iTunes from Windows and then re-download and install again. Apple explains how you can do that.
See also: