ESC (Escape) Key not Working on Mac, Fix
Several users have said that the ESC (Escape) key is not working as expected on their Mac. This article will help you If your Mac exhibit one or more of the following behaviors:
Nothing happens when the ESC button is pressed.
The ESC key sometimes responds and sometimes does not.
The Escape is arguably one of the most important keys on any computer. I use it frequently also. The Escape key is used for closing, canceling or aborting an operation. While most Mac models and Apple's standalone keyboards include a physical ESC key, some Mac models do not have the physical Escape key, instead the Touch Bar offers a virtual Escape key.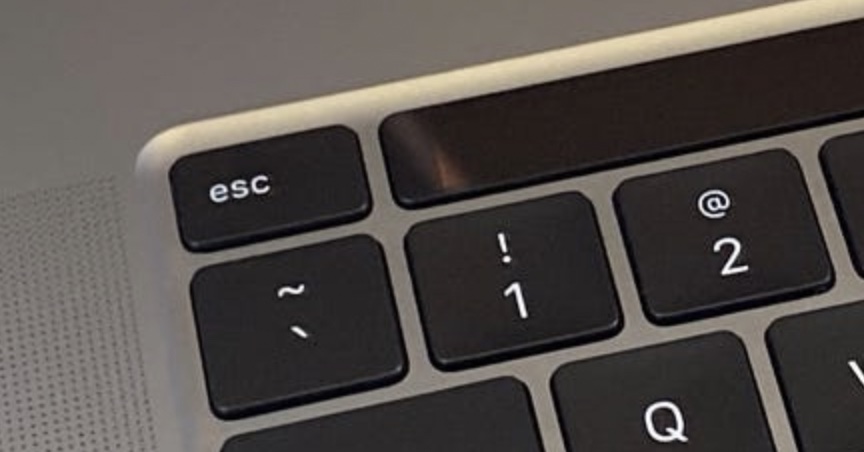 If you are having the problem, this means that you won't be able to use the force-quit keyboard: Option-Command-Esc.
When the Escape key is not working properly, it is usually caused by a hardware problem. If this is the case, then the problem can probably be fixed by replacing the whole keyboard or the ESC key. However a software issue may also be the problem and you can fix a non-functioning ESC key on your Mac by following the steps below.
Before you do anything, simply restart your Mac. It is easy and may fix your problem so it is worth trying.
Use the Accessibility Keyboard
If the ESC is not working at all, you may want to turn on the Accessibility Keyboard and use its ESC key temporarily until you fix the problem. We can now narrow down your problem. This will let us determine if this is a hardware problem. If the ESC key on the Accessibility Keyboard is also not working, then you can rule out a hardware defect. If this is the case, see the following steps. You can turn on the Accessibility Keyboard by going to System Preferences > Accessibility > Keyboard > Viewer, then selecting Enable Accessibility Keyboard.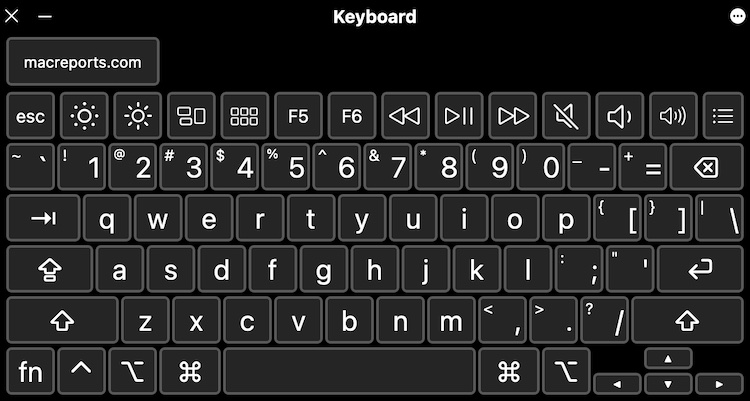 If your issue is a hardware problem, then your Mac may need to be repaired. You have a few options:
Please note that Apple offers a Keyboard Service program that will service eligible MacBook, MacBook Air, and MacBook Pro keyboards, free of charge. You can learn more about this problem here to determine if your computer may qualify.
Update
Update your Mac so that your Mac has the latest version of macOS. You can update your Mac by going to System Preferences > Software Update. If there is an update or upgrade, click Update Now or Upgrade Now. Then follow the onscreen instructions.
Quit Siri
It appears that this escape key issue is caused by Siri. More specifically, this issue may occur when Siri freezes. To address this, force-quit Siri and ESC will start working again. Here is how:
On your Mac, open Activity Monitor (Applications > Utilities).
Find Siri.
Click the Stop (X) button and select Force Quit.
Safe Mode
Use Safe Mode to fix this problem. Simple restarting your Mac in Safe Mode can fix this problem. Here is how:
If you do now know already, figure out if you are using an Intel-based Mac or a Mac with Apple silicon. On your Mac, go to Apple menu > About This Mac and click the Overview tab. Then follow the appropriate steps:
Intel Macs: Turn off your Mac, turn on your Mac and immediately press and hold the Shift key until you see the login screen.
Apple silicon Macs: Turn off your Mac. Press and hold the power button until the startup options screen appears. Select your startup disk. Press and hold the Shift key while clicking "Continue in Safe Mode."
Log in to your Mac.
Does your ESC key work now?
Restart your Mac.
Test your keyboard again.
See also: