Low or No Audio Sound When Recording Videos on iPhone or iPad
Several iPhone and iPad users have said that their recorded video sounds are either too low or nonexistent. This can be caused by a software or hardware issue. For example, this problem may indicate the microphone volume is too low or does not work. Or your Camera may not be working properly.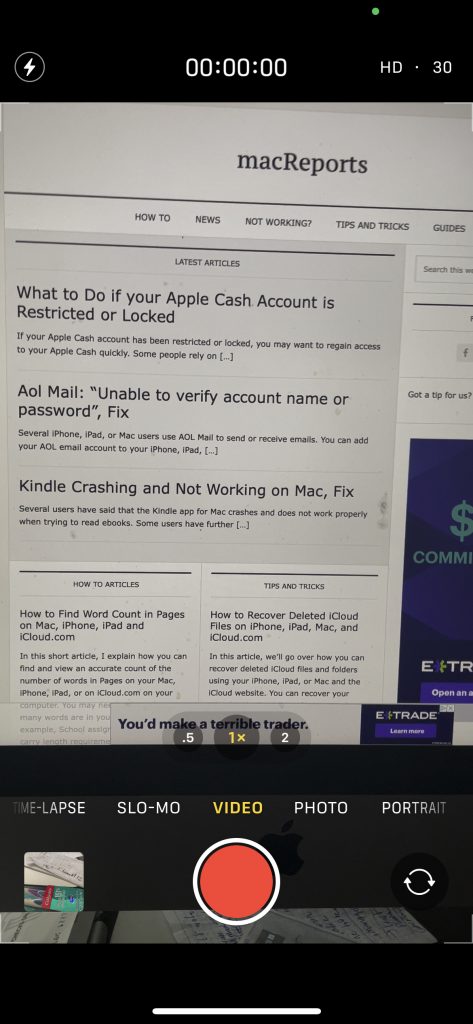 There are various ways to fix this problem that you may experience with your iPhone or iPad camera using the built-in Camera app or a third-party app. In this article, we list some troubleshooting tips to try if you are having trouble hearing the sound coming out of your videos.
Are you having similar problems with the volume of videos taken with your iPad or iPhone? Please try the steps below until you have fixed your problem. Make sure to shoot a short video to test after each step to see if sounds start working.
See also:
Update
You may be having this problem because of the iOS and iPadOS software itself. An iOS or iPadOS update might fix your sound problem. On your device, go to Settings > General > Software Update. And then follow the instructions to update your device.
Restart
Restart your device to see if this helps. Here is how you can restart your device:
iPhone X, 11, or 12 or later and iPad without a Home button models: Press and hold either volume button and the side button together until the power off slider saying "slide to power off" appears. Then drag the slider. Wait until your device turns off. Then press and hold the side button until you see the Apple logo.
Other iPhone models and iPad with a Home button models: Press and hold the power button (side or top, depending on your device model) until the "slide to power" slider appears. Then drag the slider. Wait, it will take about 30 seconds for your device to turn off. Then press and hold the side or top button until the Apple logo appears.
Check your receivers and speakers
Does your device have a screen protector, film, or case? They may be obstructing your microphone or speaker. If so, try removing it to see if your case, film, or screen protector is causing the problem.
Try clearing the microphones of your iPhone or iPad. Dust may be obstructing your device's microphones or speakers. Find the openings of your iPhone or iPad and clear any debris or dust using a soft-bristled brush. You may also try using a toothpick gently.
Device settings
Adjust your settings. Please try the tips below. Some of them are based on our readers' suggestions.
Check the iPhone volume level. This also affects the microphone level. On your device go to Settings > Sounds & Haptics (Settings > Sounds) and then turn off Change With Buttons. Then use the volume up or down button to increase or decrease the volume.
Your device has a Ring/Silent switch on the left side of it, move this switch to turn on Silent Mode. And record a video to see if this changes anything.
On your device, go to Settings > Camera > and turn off Record Stereo Sound.
Reset all settings
You may want to reset your device to its default state. Doing so will reset all of your settings including network (Wi-Fi passwords, VPN settings, etc), privacy, location settings. Your content and data will not be deleted. On your device, tap Settings > General > Reset > Reset All Settings. And then follow the onscreen instructions.
Other video sound problems
If you are having sound issues with your iPhone or iPad videos that were uploaded to YouTube, then try the following:
If, on YouTube, the volume is still not loud enough even though the sound is perfect when you play the videos on your iPhone or iPad, then the problem is the YouTube app. Check for updates for the YouTube app by going to the App Store.
Check to see if the volume of the YouTube player, your device (tablet, PC, Mac, iPhone, or iPad), and your browser (Chrome, Safari, etc) volume is muted or set too low. If it is, change your volume settings.
If you are still having issues, you may be having a hardware problem with your microphone or speaker. Contact Apple for further support. There are a lot of support options:
You may also want to know your Apple warranty and AppleCare coverage status before getting help with a hardware repair.
See also: iPhone / iPad Text Sound Notifications Not Working? How to Fix