Safari Says No Space Left on Device, How to Fix
Some Mac users have said that they run into a Safari error message saying "Safari Can't Open the Page. Safari can't open the page. The error is: 'The operation couldn't be completed. No space left on device.' "

Even though the error message says "no space left", users have said that there is plenty of available storage space on the Mac. So what is causing this error message? In this article, I explain what you can do to fix the problem. You may fix this problem by following the steps below.
I should mention that this is an important problem. This error will cause you to stop whatever you are doing as the web page can't be viewed. I think it is important to mention that this issue only affects Safari. From the users' reports, I understand that other browsers, like Chrome, do not have this problem.
Fix Safari no space left error
Follow these steps:
Update
Ensure that you have the latest version of Safari. The Safari app is a part of the macOS software. Thus, you will need to ensure that macOS is up to date. Check for macOS updates and if there is an update, update your Mac. When macOS is up to date, Safari is also up to date. Go to System Preferences > Software Update.
Remove all data and Close tabs and windows
If you have a lot of Safari tabs and windows open, close them all and then open a new window and try again. Also delete cookies and website data. Here is how:
Close all tabs. Move your mouse over the tab and click the close (x) button.
Close all windows (File > Close All Windows).
Then delete cookies and cache. Go to Safari > Preferences > Privacy > Manage Website Data > then click the Remove All button.
Firewall
If you are using a third-party firewall or antivirus app, they may cause this issue. Please note that I am not talking about the firewall in macOS. I am talking about third-party apps. If you have one installed, turn it off or uninstall it and then try again.
After uninstalling, does Safari work properly? Do you still see the "no space left, Safari can't open the page" error, when using Safari? If not, obviously, your firewall software is causing this. If you still want to use this software, I recommend that the app is up to date and also contact the developer and let them know about this issue. They may release a software fix.
Turn off the Hide IP feature
1. Open Safari and select Safari and then Preferences from the menu bar.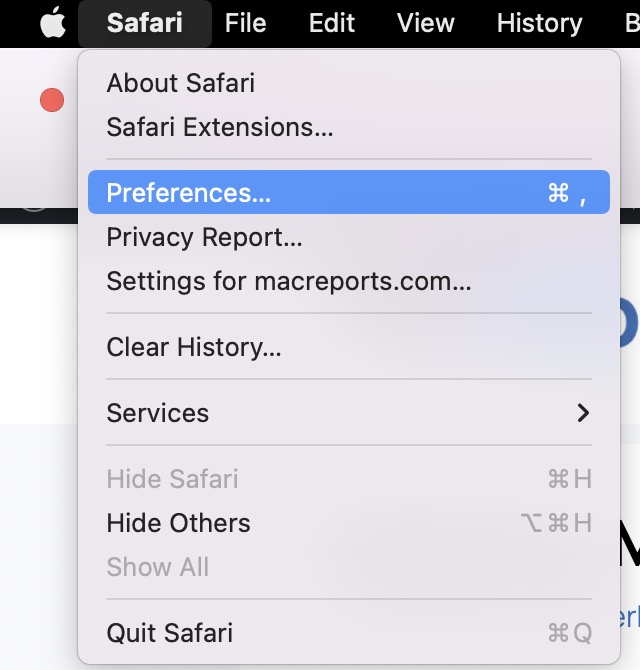 2. Click the Privacy tab and then deselect the "Hide IP address from trackers" box.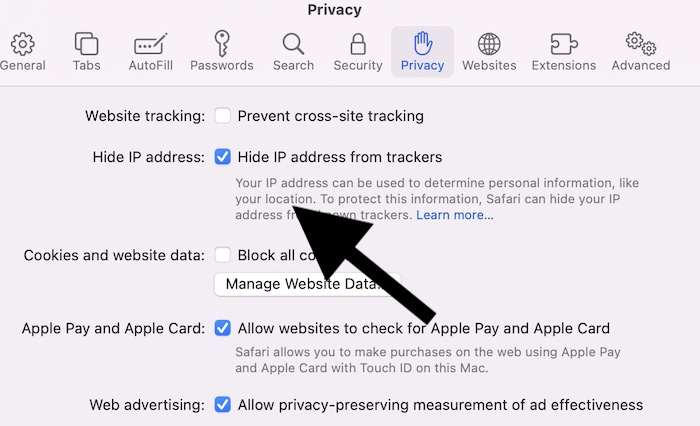 See also: