How to Turn Off All Vibrations and Haptics on iPhone
Vibrations and haptics can be an integral part of how you interact with your iPhone. Depending on your settings, your iPhone may vibrate when you receive a notification like a new call, text, email, etc. There are also haptic vibrations, called haptic feedback, that create a tactile experience upon taps. Not all iPhone models have haptics. iPhone 8 and later models come with haptic feedback.
You can disable all of the vibrations and haptics on your iPhone if you prefer with a simple trick. This is the only way to turn off all of the vibrations and haptics at once. You could go to Settings > Sounds & Haptics and turn off vibration for each specific option and also turn off System Haptics. This would be a bit time consuming.
In this article, I will show you how you can ensure that your iPhone never vibrates for anything. And, of course, you can undo this change by following the same steps to turn it back on.
Disable vibration and haptic feedback on iPhone
Following the steps below will create a motionless iPhone. Your device will stop vibrating for anything. This will also cancel all emergency warning vibrations for earthquakes, tsunamis and so on. You won't feel any haptic feedback. This is a master setting. In other words, this will override all of your individual notification settings. For example, if you have vibration on for new emails, this will override that.
Tap Settings and then Accessibility.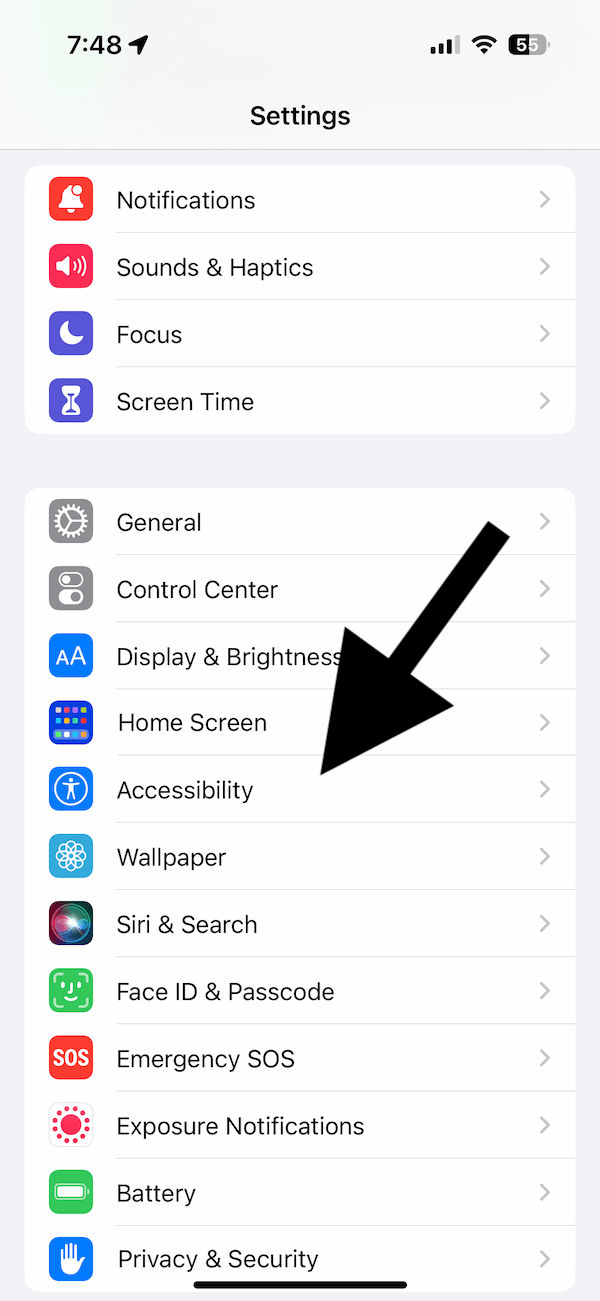 Tap Touch under the Physical and Motor section.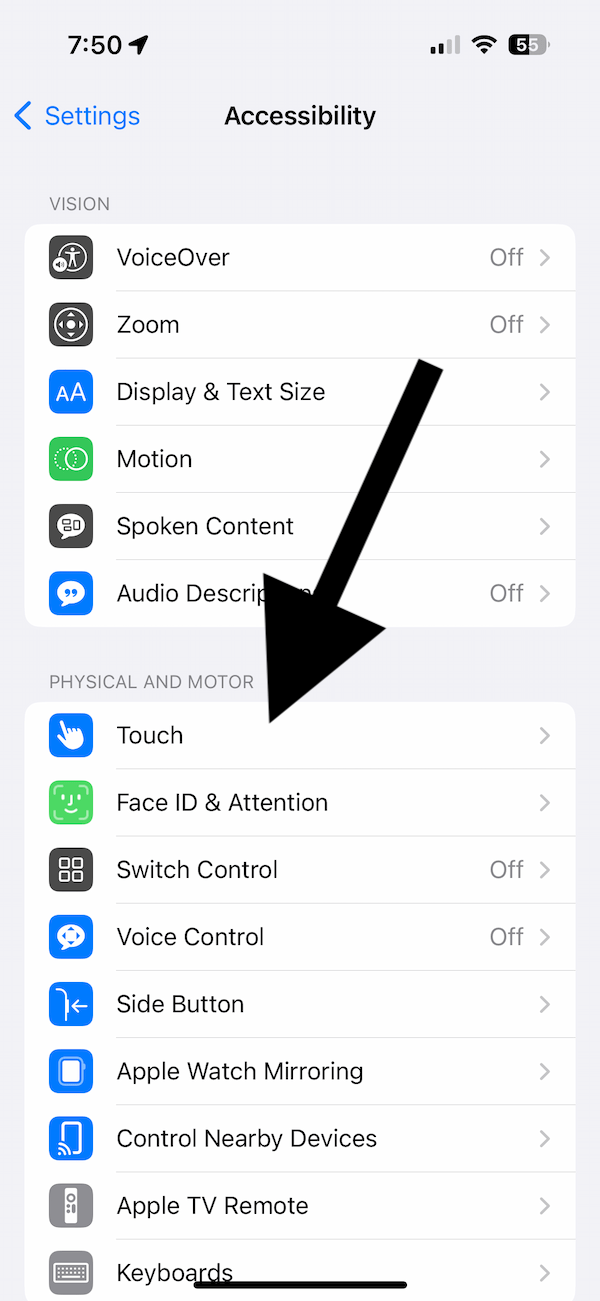 Scroll down and toggle off the Vibration switch.
If you want to bring back the vibrations and haptics on your iPhone, repeat these steps and turn Vibration on again.
Related articles