How to Rename Apple Music Playlists on your iPhone, iPad, or Mac
It is very easy to create a playlist in Apple Music. You can create multiple playlists. You can do so on your iPhone, iPad, or Mac. If you do not give your playlist a name when creating, it will automatically be named as Untitled Playlist. This is a placeholder name. You can always rename your playlists. And if you are subscribed to Apple Music or iTunes Match, and if you turn on Sync Library, a playlist you rename on one device is renamed everywhere. This article describes how you can rename the names of your playlists. Here is how:
Rename a playlist on your iPhone
1. Open Apple Music.
2. Under the Library section, tap Playlists.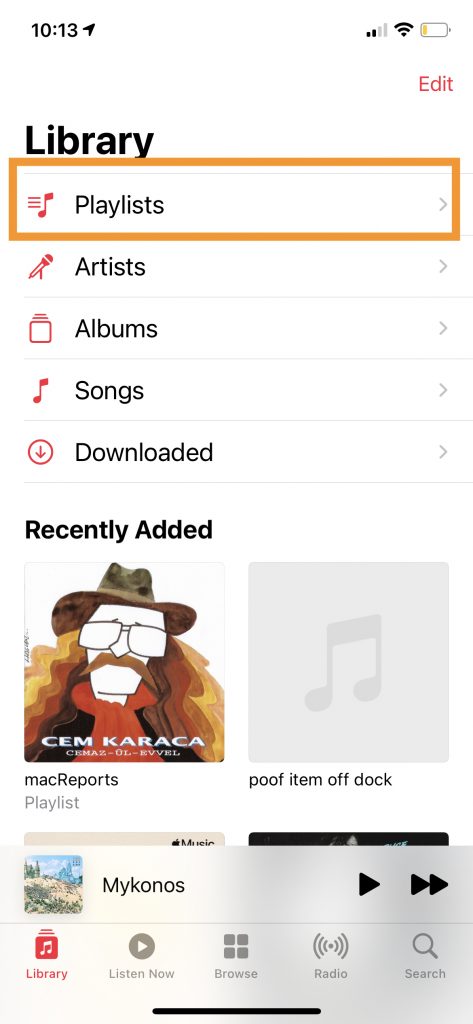 3. Select the playlist you want to change its name.
4. Tap the more (…) icon (the three-dotted Settings menu) in the top right of your screen.
5. Tap Edit.
6. Tap the playlist's name you want to edit the name of.. This will open the keyboard and you can now change the name.
7. When you are done, tap Done. Please note that you can also enter a description, if you want.
Rename a playlist on your iPad
1. Open the Music app on your iPad.
2. Scroll to the bottom of the sidebar and find the Playlists section and tap the playlist name you want to edit.
3. Tap the more (…) icon in the upper right of the display and tap Edit.
4. Tap the playlist name and it will become editable. Use your keyboard and enter a new name. Then tap Done.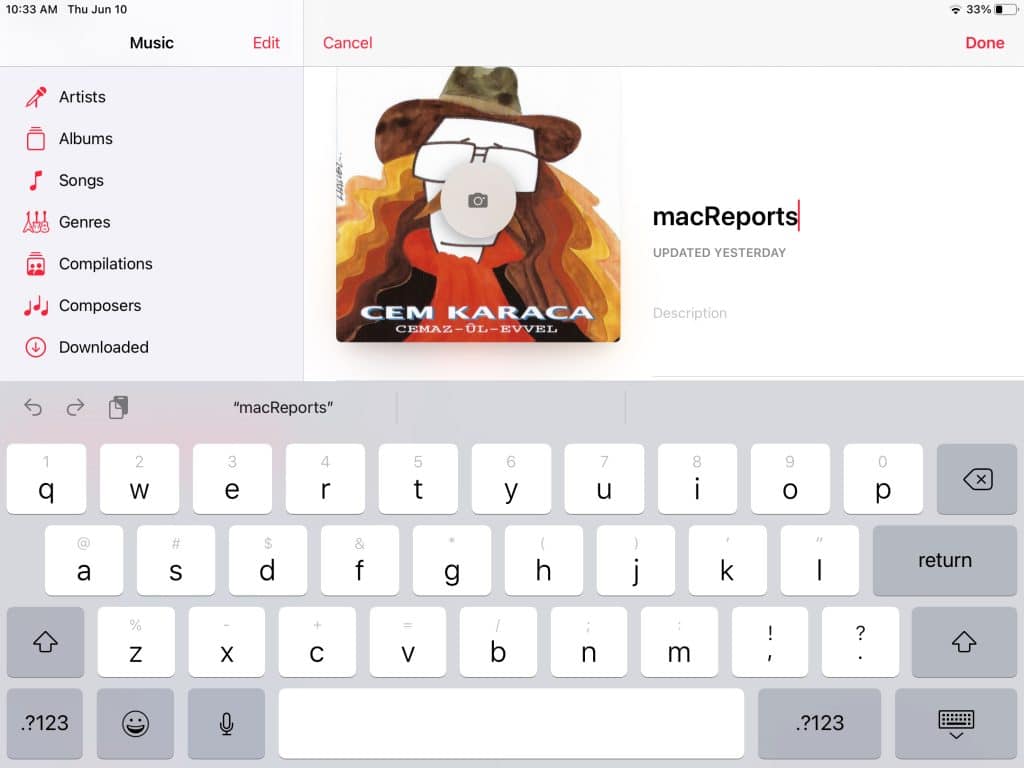 Rename a playlist on your Mac
1. Open the Music app on your Mac. You can open it from your Dock or Applications folder.
2. Click the playlist you rename in the sidebar under the Playlists section from the Sidebar.
3. Click the name of the playlist and then you can edit the name field using your keyboard.
4. When you are done, click anywhere and your settings will be saved.
Unable to edit?
It is possible that you may not be able to change some of the playlists. You may experience that the Edit button may not appear on your iPhone or iPad or nothing happens when you click the name of it on your Mac.
This is because you cannot rename the playlists created by Apple for Apple Music.
If you are still unable to rename your playlists, you can try restarting your device and then try again.
See also: