The Complete List of all iPad Models Apple has Released
The first iPad was announced on January 20, 2010. Since then, Apple has released many iPad models. In fact, Apple has introduced so many iPad model names and numbers over the years that it has become difficult to keep track of and identify an iPad model anymore.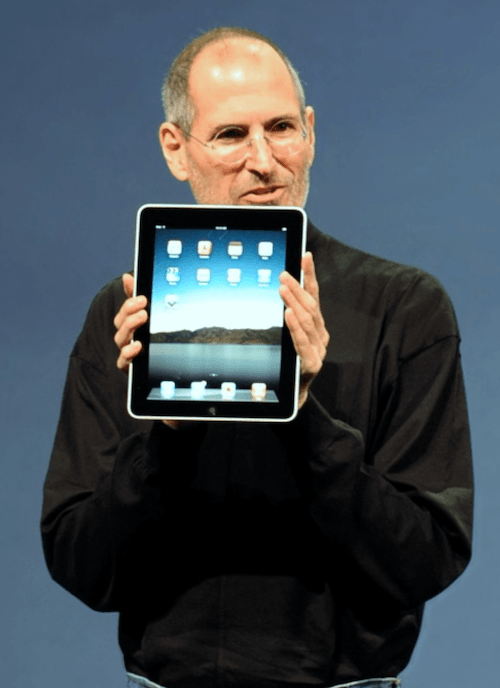 You may want to know more about the iPad generations. For example, you may want to buy a used iPad from a seller, and you want to know certain things about that iPad, like: When was that particular model introduced? What iPadOS version can it run? Some older model iPads have been discontinued. Some models cannot be upgraded to the latest software, and some may not support the apps you need.
As of today, Apple has released 29 iPad models. There have been four main iPad models: iPad, iPad Air, iPad mini, and iPad Pro. You can also compare iPad models to see how their specs differ. To learn more about your iPad, its model number can be found on the back cover. Below we give information about all iPad models including the model numbers that belong to that model group.
iPad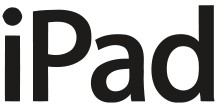 iPad (9th generation)
Officially called iPad (9th generation) or iPad 9
Released on September 14, 2021
A13 Bionic chip
10.2-inch Retina display
Touch ID
Capacity: 64 or 256 GB
Can run iPadOS 15.x, current latest release
Model numbers: A2602 (Wi-Fi), A2604 (Wi-Fi + Cellular), A2603 ( Wi-Fi + Cellular North America only)
iPad (8th generation)
Officially called iPad (8th generation)
Released on September 18, 2020
A12 Bionic chip
10.2‑inch Retina display
Touch ID
Capacity: 32 or 128 GB
Can run iPadOS 14.0 to 15.x, current latest release
Model numbers: A2270 (Wi-Fi), A2428, A2429, A2430 ( Wi-Fi + Cellular)
iPad (7th generation)
Officially called iPad (7th generation)
Released on September 25, 2019
Apple A10 Fusion processor
10.2-inch Retina display
Touch ID
Capacity: 32 or 128 GB
Can run iPadOS 13.1 to 15.x, current latest release
Model numbers: A2197 (Wi-Fi), A2200, A2198 (Wi-Fi + Cellular)
iPad (6th generation)
Officially called iPad (6th generation)
Released on March 27, 2018
Apple A10
9.7-inch Retina display
Touch ID
Capacity: 32 or 128 GB
Can run iOS 11.3 to 15.x, current latest release
Model numbers: A1893 (Wi-Fi), A1954 (Wi-Fi + Cellular)
iPad (5th generation)
Officially called iPad (5th generation)
Released on March 24, 2017
Apple A9 processor
9.7-inch Retina display
Touch ID
Capacity: 32 or 128 GB
iOS 10.2.1 to 15.x, current latest release
Model numbers: A1822 (Wi-Fi), A1823 (Wi-Fi + Cellular)
iPad (4th generation)
Officially called iPad with Retina display or the iPad 4
Released on September 12, 2012
Apple A6X processor
9.7-inch Retina display
Capacity: 16, 32, 64 or 128 GB
iOS 6.0 to 10.3.4
Model numbers: A1458 (Wi-Fi), A1459 (Wi-Fi + Cellular), A1460 (Wi-Fi + Cellular MM)
iPad (3rd generation)
Officially called The new iPad or the iPad 3
Released on March 16, 2012
Apple A5X chip
9.7-inch Retina display
Capacity: 16 GB, 32 GB, or 64 GB
Can run iOS 5.1 to 9.3.6
Model numbers: A1416 ( Wi-Fi), A1430 (Wi-Fi + Cellular), A1403 ( Wi-Fi + Cellular VZ)
iPad (2nd generation)
Officially called iPad 2
Released on March 11, 2011
A5 processor
9.7-inch LED-backlit glossy widescreen
Capacity: 16 GB, 32 GB, or 64 GB
Can run iOS 4.3 to 9.3.6
Model numbers: A1395 (Wi-Fi), A1396 (GSM model) and A1397 (CDMA model)
iPad (1st generation)
Released on April 3, 2010
Apple A4 chip
9.7-inch touchscreen display
Capacity: 16, 32 or 64 GB
Can run iPhone OS 3.2 to iOS 5.1.1
This model has no camera. It is the only model without a camera
Model numbers: A1219 (Wi-Fi) and A1337 (Wi-Fi + 3G)
iPad Air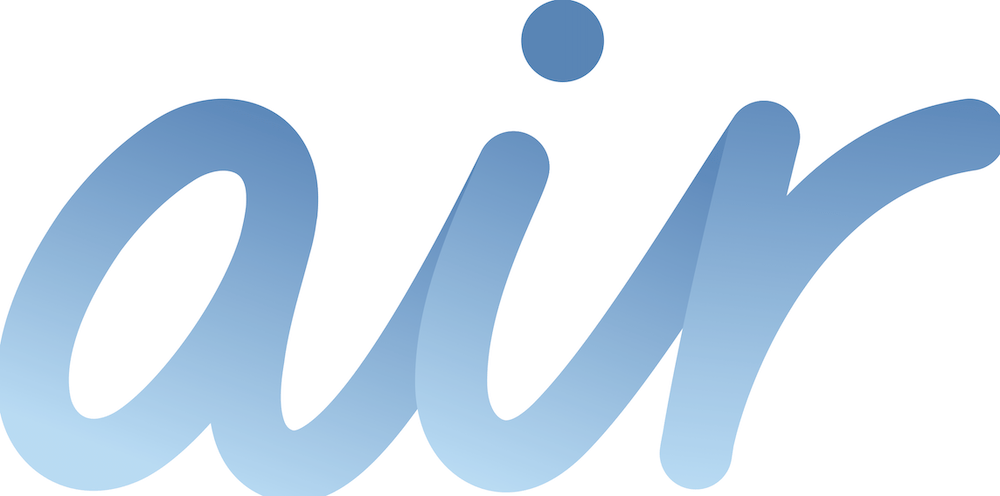 iPad Air (4th generation)
Officially called iPad Air 4
Released on September 15, 2020
A14 Bionic chip
10.9-inch Liquid Retina display
Capacity: 64 or 256 GB
Touch ID
Can run iPadOS 14.0 to 15.x, current latest release
Model numbers: A2316 (Wi-Fi), A2324, A2325, A2072 (Wi-Fi + Cellular)
iPad Air (3rd generation)
Released on March 18, 2019
Apple A12 Bionic chip
10.5-inch Retina display
Capacity: 64 or 256 GB
Touch ID
Can run iOS 12.2 to 15.x, current latest release
Model numbers: A2152 (Wi-Fi), A2123, A2153 (Wi-Fi + Cellular)
iPad Air 2
Released on October 16, 2014
Apple A8X chip
9.7-inc Retina display
Capacity: 16, 32, 64, 128 GB
Touch ID
Can run iOS 8.1 to 15.x, current latest release
Model numbers: A1566 (Wi-Fi), A1567 (Wi-Fi + Cellular)
iPad Air
Released on November 1, 2013
Apple A7 chip
9.7 inches display
Capacity: 16, 32, 64, 128 GB
Can run iOS 7.0.3 to 12.5.5
Model numbers: A1474 (Wi-Fi), A1475 (Wi-Fi + Cellular)
iPad mini

iPad mini (6th generation)
Released on September 14, 2021
A15 Bionic chip
8.3-inch Retina display
Can run iOS 15.x, current latest release
Touch ID
Capacity: 64 or 256 GB
Model numbers: A2567 (Wi-Fi), A2568 (Wi-Fi + Cellular)
iPad mini (5th generation)
Released on March 18, 2019
Apple A12 Bionic chip
7.9-inch Retina display
Can run iOS 12.2 to 15.x, current latest release
Touch ID
Capacity: 64 or 256 GB
Model numbers: A2133 (Wi-Fi), A2124, A2126 (Wi-Fi + Cellular)
iPad mini 4
Released on September 9, 2015
Apple A8 chip
7.9-inch Retina display
Can run iOS 9.0 to 15.x, current latest release
Touch ID
Capacity: 16, 32, 64, 128 GB
Model numbers: A1538 (Wi-Fi), A1550 (Wi-Fi + Cellular)
iPad mini 3
Released on released on October 22, 2014
Apple A7 chip
7.9-inch Retina display
Capacity: 16GB, 64GB, 128GB
Can run iOS 8.1 to 12.5.5
Touch ID
Capacity: 16, 64, 128 GB
Model numbers: A1599 (Wi-Fi), A1600 9Wi-Fi + Cellular)
iPad mini 2
Also, officially, called "iPad mini with Retina display" or "iPad mini 2 with Retina display"
Released on October 23, 2013
Apple A7 chip
7.9-inch Retina display
Capacity: 16GB, 32GB, 64GB, 128GB
Can run iOS 7.0.3 to 12.5.5
Model numbers: A1489 ( Wi-Fi), A1490 (Wi-Fi + Cellular), A1491 (Wi-Fi + Cellular TD-LTE)
iPad mini (1st generation)
Released on October 23, 2012
Apple A5 chip
7.9-inch display
Capacity: 16GB, 32GB, 64GB
Can run iOS 6.0.1 to 9.3.6
Model number : A1432 ( Wi-Fi), A1454 (Wi-Fi + Cellular)
iPad Pro

iPad Pro (5th generation)
Released on April 20, 2021
Apple M1 processor
Two models: 12.9-inch and 11-inch
Retina display
Capacity: 128GB, 256GB, 512GB, 1TB, 2TB
Face ID
Can run iPadOS 14.5 to 15.x, current latest release
Model numbers:

11-inc: A2377 (Wi-Fi), A2459 (Wi-Fi + Cellular)
12.9-inch: A2378 (Wi-Fi), A2461 (Wi-Fi + Cellular)
iPad Pro (4th generation)
Released on March 25, 2020
A12Z Bionic chip
Two models: 12.9-inch and 11-inch screen
Retina display
Capacity: 128 GB, 256 GB, 512 GB, 1 TB
Face ID
Can run iPadOS 13.4 to 15.x, current latest release
Model numbers:

11-inc: A2228 (Wi-Fi), A2068, A2230 (Wi-Fi + Cellular)
12.9-inch: A2229 (Wi-Fi), A2069, A2232 (Wi-Fi + Cellular)
iPad Pro (3rd generation)
Released on October 30, 2018
A12X Bionic processor
Two models: 2.9-inch and 11-inch screen
Retina display
Capacity: 64 GB, 256 GB, 512 GB, 1 TB
Face ID
Can run iOS 12.1 to 15.x, current latest release
Model numbers:

11-inch: A1980 (Wi-Fi), A2013, A1934 (Wi-Fi + Cellular)
12.9-inch: A1876 (Wi-Fi), A2014, A1895 (Wi-Fi + Cellular)
iPad Pro (2nd generation)
Released on June 5, 2017
A10X Fusion processor
Two models: 12.9-inch and 10.5-inch screen
Retina display
Capacity: 64, 128, 256, or 512 GB
Touch ID
Can run iOS 10.3.2 to 15.x, current latest release
Model numbers:

10.5-inch: A1701 (Wi-Fi), A1709 (Wi-Fi + Cellular)
12.9-inch: A1670 (Wi-FI), A1671 (Wi-Fi + Cellular)
iPad Pro (1st generation)
Released on September 9, 2015
Apple A9X
Two models: 12.9-inch and 9.7-inch
Retina display
Capacity: 32, 128, 256 GB
Touch ID
Can run iOS 9.1 to 15.x, current latest release (12.9-inch) or iOS 9.3 to 15.x, current latest release (9.7-inch)
Model numbers:

12.9-inch: A1584 (Wi-Fi), A1652 (Wi-Fi + Cellular)
9.7-inch: A1673 (Wi-Fi), A1674 or A1675 (Wi-Fi + Cellular)
Related articles: