This may happen to any iPhone users. You pressed the Power button but your iPhone did not respond. It looks dead meaning nothing shows up on the screen.
This article explains what to do if your iPhone will not turn on.
Luckily, this issue can usually be easily fixed. Here is how:
Dead iPhone Fixes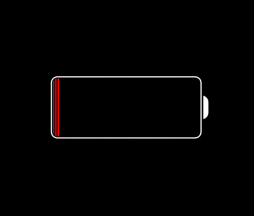 1-Charge your device
It is possible that your Phone's battery is totally drained. Charge your device by plugging in your device. If this is the problem, your iPhone will turn on by itself when it does have enough battery power. If this does not solve your issue, see the next step.
2-Force Restart
You may need to force your device to restart. To do this, simply press and hold the Home and the sleep/wake (on/off) buttons at the same time. You will see the Apple logo, then release the buttons. Do not worry this process does not delete / change anything.
3-Recovery Mode
If you are still having this issue, the firmware may have been corrupted. You may need to restore and set your device up by using recovery mode. Here is how:
1.Connect your iPhone to your computer, Mac or PC but make sure that iTunes is installed.
2.Launch iTunes.
3.Now force start your iPhone by pressing and holding the Home and Sleep/Wake buttons at the same time. Release the buttons when you see the recovery mode screen:
4.Next, iTunes will say "There is a problem with the iPhone…" You will see the option Restore or Update:
5.Choose Update. After it completes, you need to set up your iPhone.
If you follow these steps, it is highly likely that you can easily fix your dead iPhone. However if following the steps above does not work, contact Apple support.
See also: