Using Apple Pay: How to Avoid Scams and Dispute Charges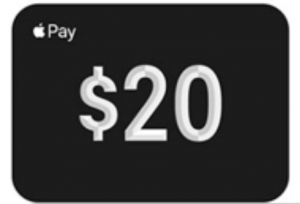 Apple Pay allows users to make payments using iPhone, iPad, Apple Watch or Mac without using a physical payment method such as a credit card or cash. Apple Pay can be used to buy things in stores, in apps, online using Safari and for transit. Apple Pay can also be used to transfer money to another person through the Messages app. In this article we will discuss Apple Pay security issues: how to avoid scams, what to do if you have been scammed, and how to dispute a charge.
See also: Apple Pay Not Working? Fix
If you have never used Apple Pay, it is pretty easy to set up by adding a credit or debit card to your Wallet. You'll just need to open the Wallet app, tap the plus sign, then follow the instructions to add your card. Apple Pay is accepted at many stores and restaurants, and for the stores that don't accept Apple Pay (like Walmart), there are still ways to pay if you have an Apple Card. It makes it easy to pay with your iPhone (or Apple Watch.) No more digging out a card – or embarrassment if you forgot your wallet.
See also: iOS 14 Text Notification Not Working, Fix
In addition to paying for things at retail stores, Apple Pay provides users with the ability to transfer money to another individual. This convenient feature makes it so a person no longer needs to write a check or pay with cash when they want to send money to someone or make a payment to an individual. This allows people to avoid unnecessary trips to the bank, but like with other person-to-person money transfer services, it could be used by scammers trying to trick you into sending them money. Fortunately, with a little care, it shouldn't be too difficult to avoid these scams.
See also: Watch App Crashing on iPhone, Fix
How to Avoid Scams
Apple Pay is one of many methods that people can use to send or receive money. All of these methods are vulnerable to scam attempts, however, there are precautions you can take to protect yourself and avoid being scammed.
Never Send or Receive Money from Strangers

Also, double check when sending money to people or organizations you know. It could be someone impersonating someone you know. You should check with that person to verify that they requested money, and to verify their payment information.

Report Payment Requests from People you Don't Know

Report Junk: With the message open, under the payment request message, if the sender is not in your contacts, you will see the option to Report Junk. Click on it to Delete and Report Junk.

You can block the sender if you receive a suspicious message.
You can filter messages from unknown senders. Go to Settings > Messages. Click the toggle next to Filter Unknown Senders.

Review Payment Information Carefully

Make sure you are sending to the correct person, and also that you are sending the correct amount.
If there is a mistake with either the recipient or the amount of money, you can first simply ask to have your payment returned to you. You may also try to cancel your payment – see below.
Manually Accept Payments

Turning on this setting allows you to see who is sending you money before you accept the payment.
Go to Settings > Wallet & Apple Pay. Tap on your Apple Cash Card under Payment Cards. Select Manually Accept Payments.

Review your Recent Transactions

Check the details of the payments you have made, and the ones you have received.
You can either open your Wallet app or go to Settings > Wallet & Apple Pay. Then tap on your Apple Cash card. Under Latest Transactions you can tap on a particular transaction to view its details.
See also: This Password has Appeared in a Data Leak: Security Recommendations on iPhone
How to Cancel or Dispute a Payment
If you have a payment you need to cancel.
In the Messages app, open the conversation with the payment you need to cancel. Tap on the payment.
The Wallet app should have opened after you tapped the payment. Find your payment under Latest Transactions and tap it.
If the option is available, tap Cancel Payment.
If you could not cancel the payment, that means the recipient has already accepted the payment. You can try asking the person if they will return your payment.
If you are unable to cancel your payment and if the recipient does not return your payment, you may contact Apple to dispute the charge.
Recent Articles: