How to Connect from iPhone or iPad to Mac via SMB
You can connect to your Mac's SMB shares from your iPad or iPhone using the files app. This offers an alternate way of accessing your files on your Mac besides using iCloud. You can share files and folders using the SMB protocol on your Mac.
1. Turn on SMB sharing on your Mac
The first step is to ensure that sharing and SMB is enabled on your Mac. Here is how:
Click the Apple  menu and then System Settings.
From the left sidebar, select General and then Sharing.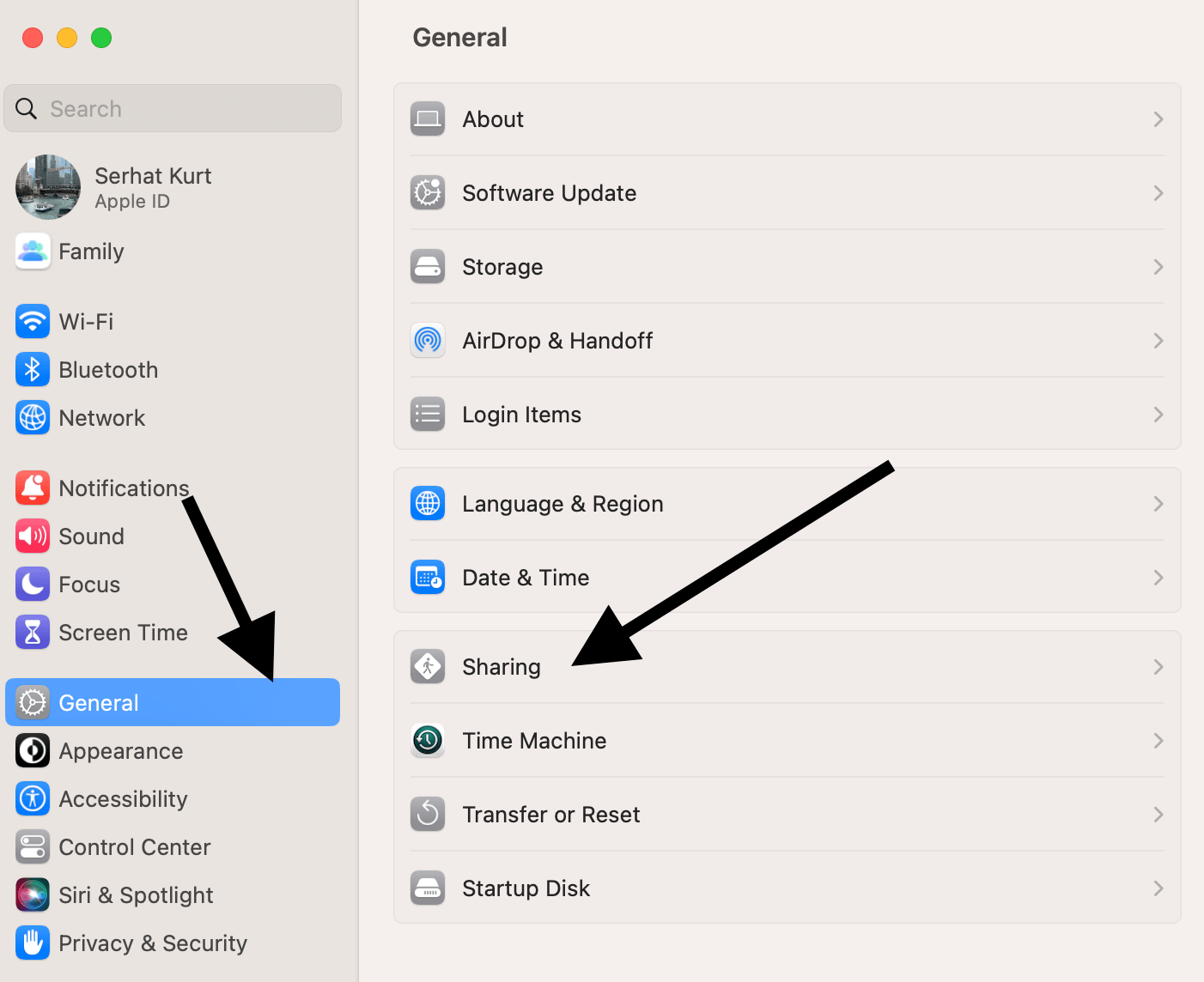 Turn on File Sharing by switching the toggle on and then clicking the info (i) button next to it.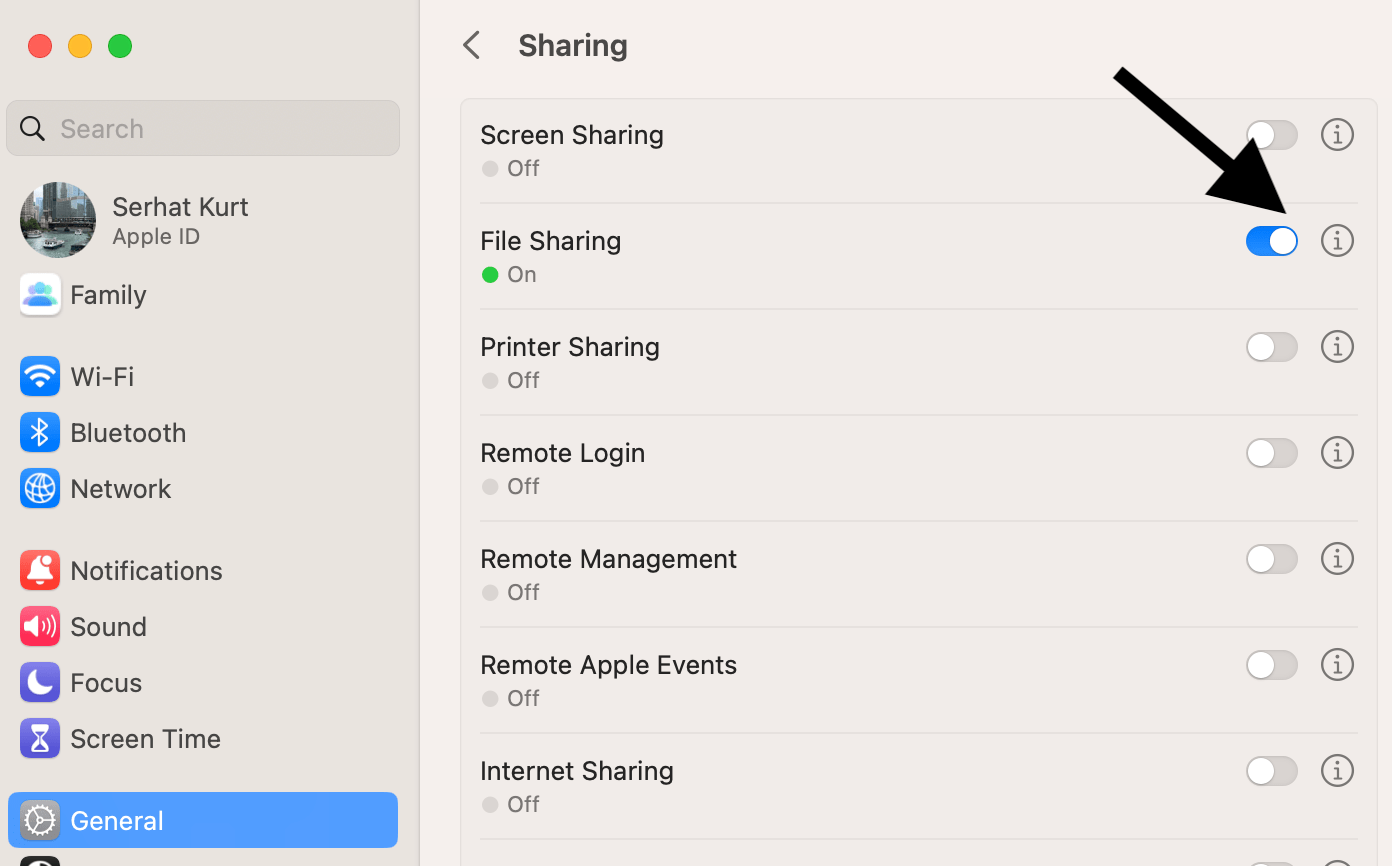 This section shows the shared folders and the privileges. You can add or remove folders as you wish. Please also take note of your SMB address (server name), like smb://192.168.0.11; we will use this later. When you are done, click Options.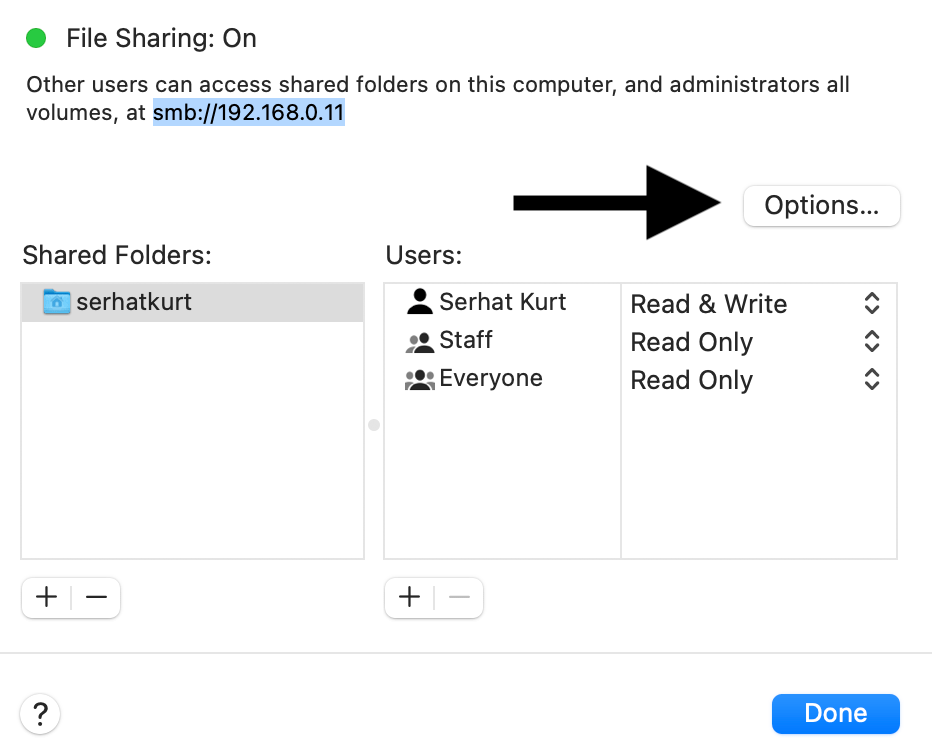 Ensure that Share files and folders using SMB is selected and then click Done.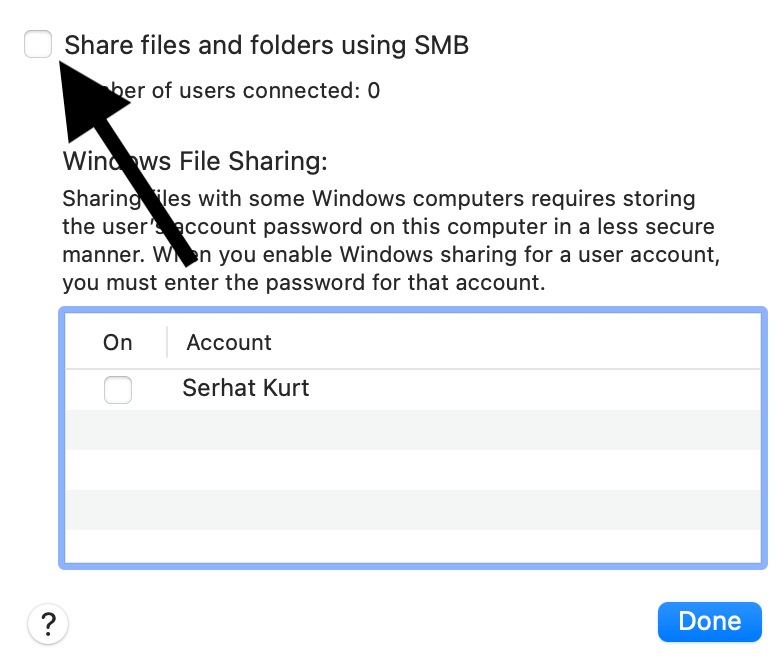 Now we have enabled SMB on the Mac, and we can now connect to shared folders from iPhone or iPad.
2. Connect your iPhone or iPad to Mac's SMB shares
We will use the Files app. For this to work, you will need iOS 13 or iPadOS 13.1 or newer. Ensure that your iPhone or iPad has the latest iOS or iPadOS.
Open Files on your iPhone or iPad.
Tap the Shared or Browse tab.
Tap the three-dot icon located in the corner of the screen.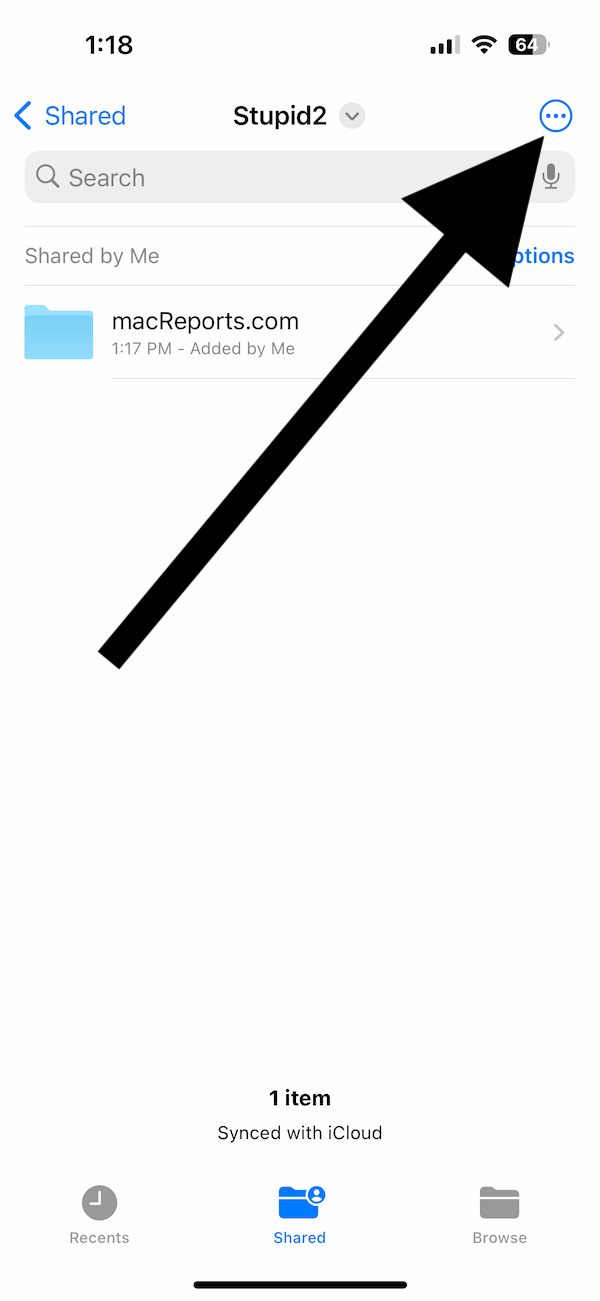 Select Connect to Server.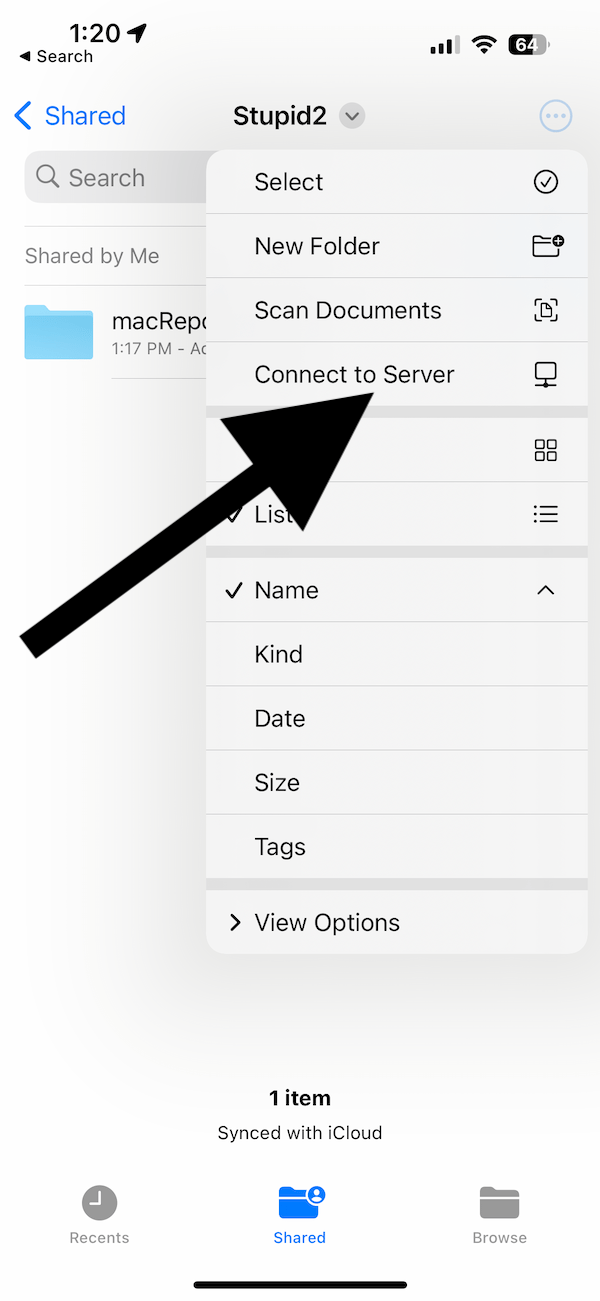 In the server field, enter the server name (see above for how to find the server name) and then tap Connect.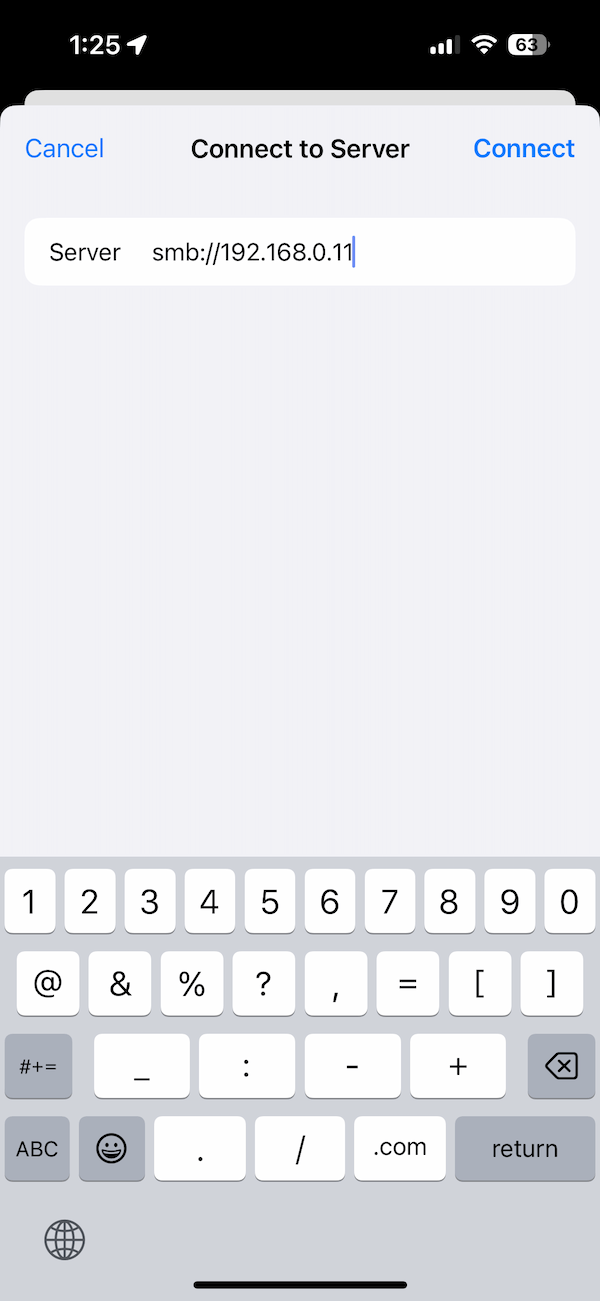 In the next screen, you will be asked to enter your name and password. This name and password is the name and password you use to log in to your Mac. Enter them and tap Next.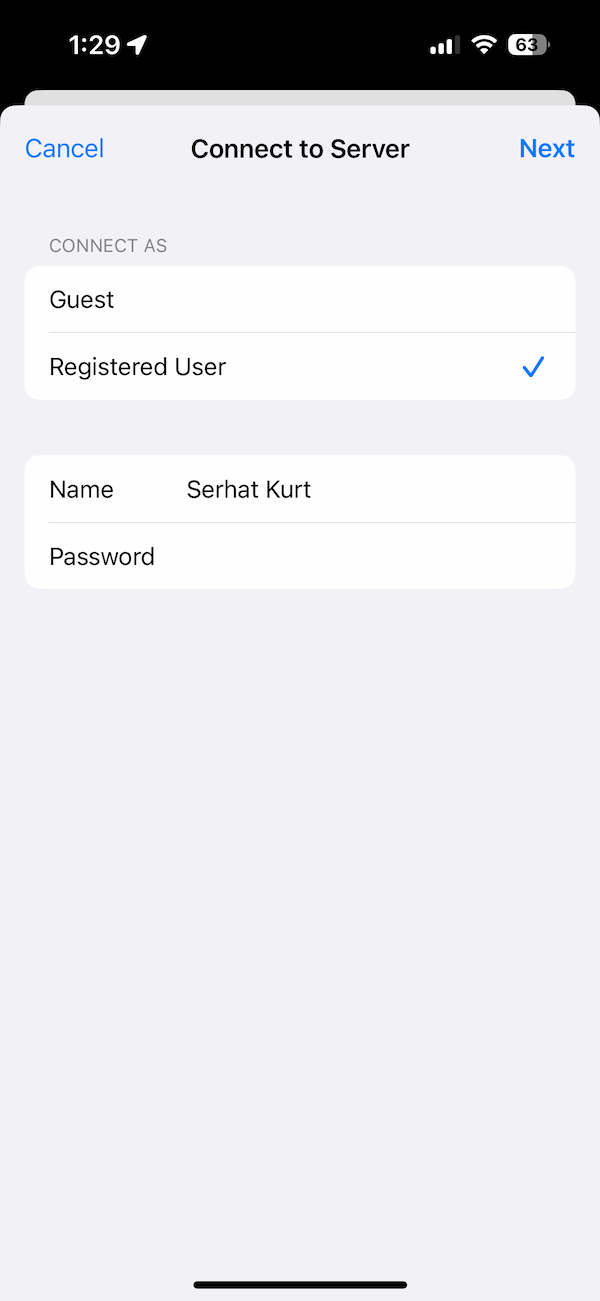 Now, you can see the SMB shares hosted on your Mac. This connection will be saved so that you can connect again easily unless you remove the server.
Related articles