What Are Live Activities and How to Enable Them on iPhone
Your iPhone lets you know what's going on around you. Apple recently introduced a new iPhone feature to display up-to-date information called Live Activities. This will help you to follow events or tasks you care about. In this article, we explain what this feature does and how you can enable it.
What are Live Activities?
A Live Activity is up-to-date information from supported apps displayed on the Lock Screen or around the TrueDepth camera without the need to unlock your device or open the app. Where these are displayed is determined by your iPhone model, which we'll explain below. This will allow you to view the progress of events or tasks quickly and easily.
These are a sort of push notification. Live Activities present you with live data to keep you constantly appraised of what's happening. For example, if you request a ride with Uber, you can track the live progress of the ride, like the ETA info or other important details, without unlocking your iPhone or opening the Uber app, as you can see below:
Another example is the NBA app. It lets you keep track of NBA live game scores, view game stats and other relevant data, as you can see below: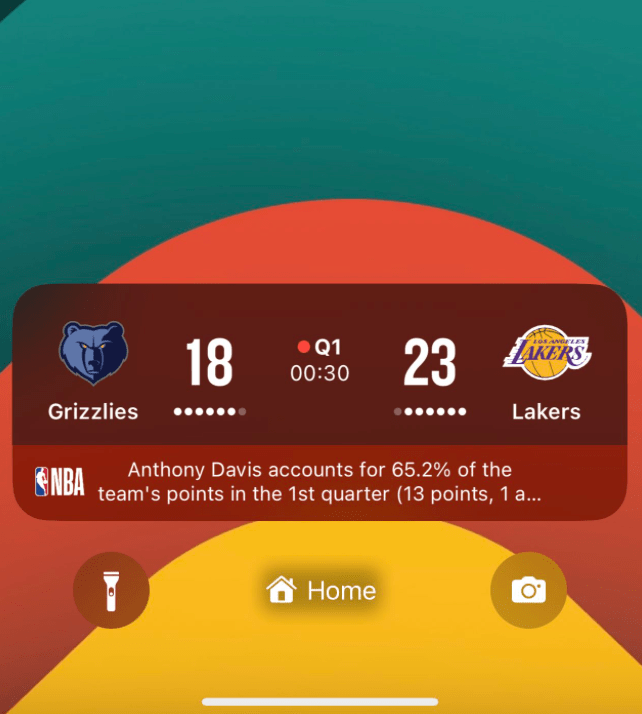 Where are Live Activities?
Live Activities may be presented differently depending on your iPhone model, whether it has Dynamic Island or not and whether it is locked or not. They are displayed in three main ways:
If your device is unlocked
If your iPhone has the Dynamic Island feature (currently, iPhone 14 Pro and Pro Max models and all new iPhone 15 models), Live Activities will show up around the TrueDepth camera, which is at the top of the screen.
If your iPhone does not support Dynamic Island, Live Activities are displayed as a Live Activity update in a banner at the top of the iPhone screen.
If your device is locked
If your device supports Dynamic Island, Live Activities will appear at the bottom of the screen as a banner.
If your device does not support Dynamic Island, they will appear as a banner at the top of the screen that overlays the Home Screen or an open app.
How to enable or disable Live Activities on your iPhone
This is enabled by default. If not, follow these steps to enable (or disable) it. A good reason to disable the feature is that it may increase your battery usage, thus causing faster battery drain. Also, note that you will need iOS 16.1 or newer.
Open Settings on your iPhone.
Scroll down and tap Face ID & Passcode.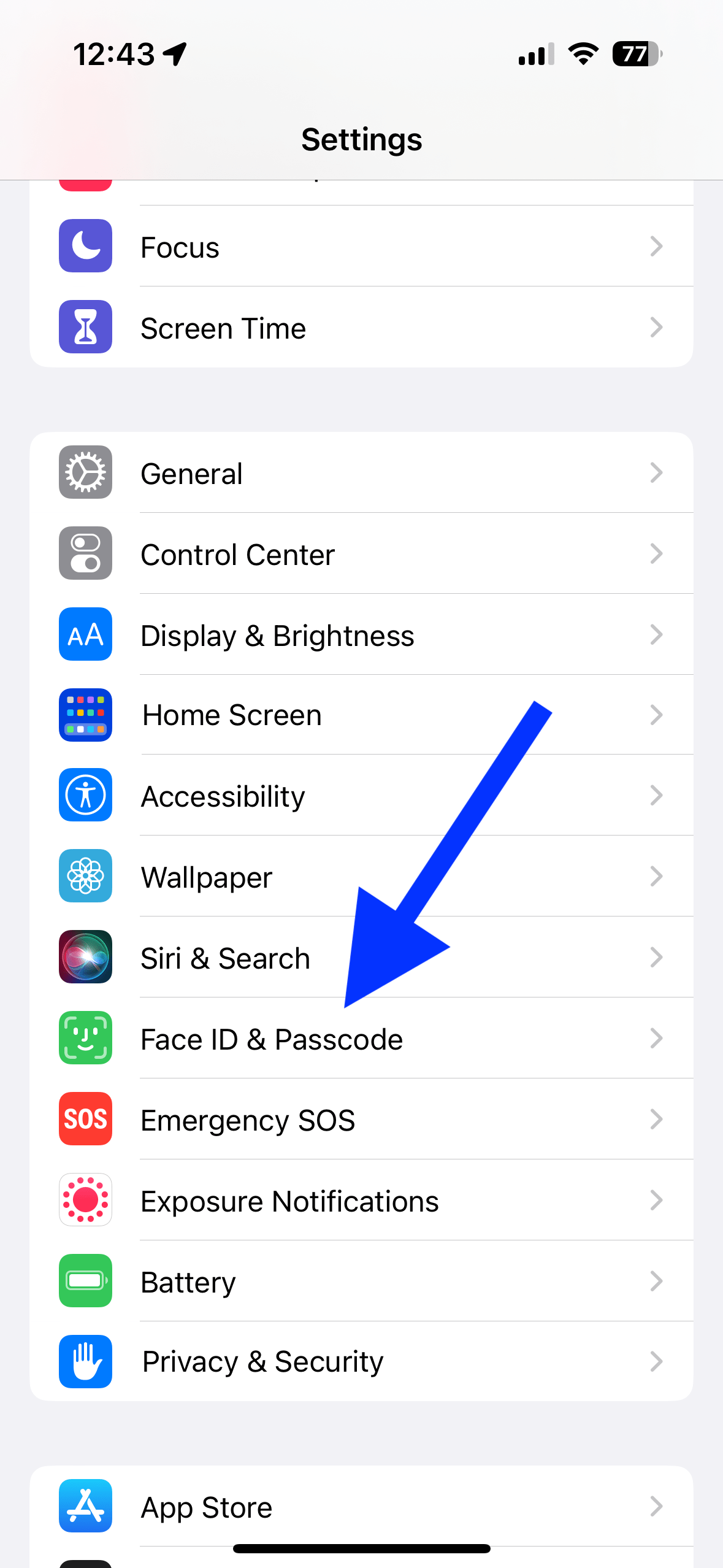 You will be asked to enter your iPhone's passcode, enter it.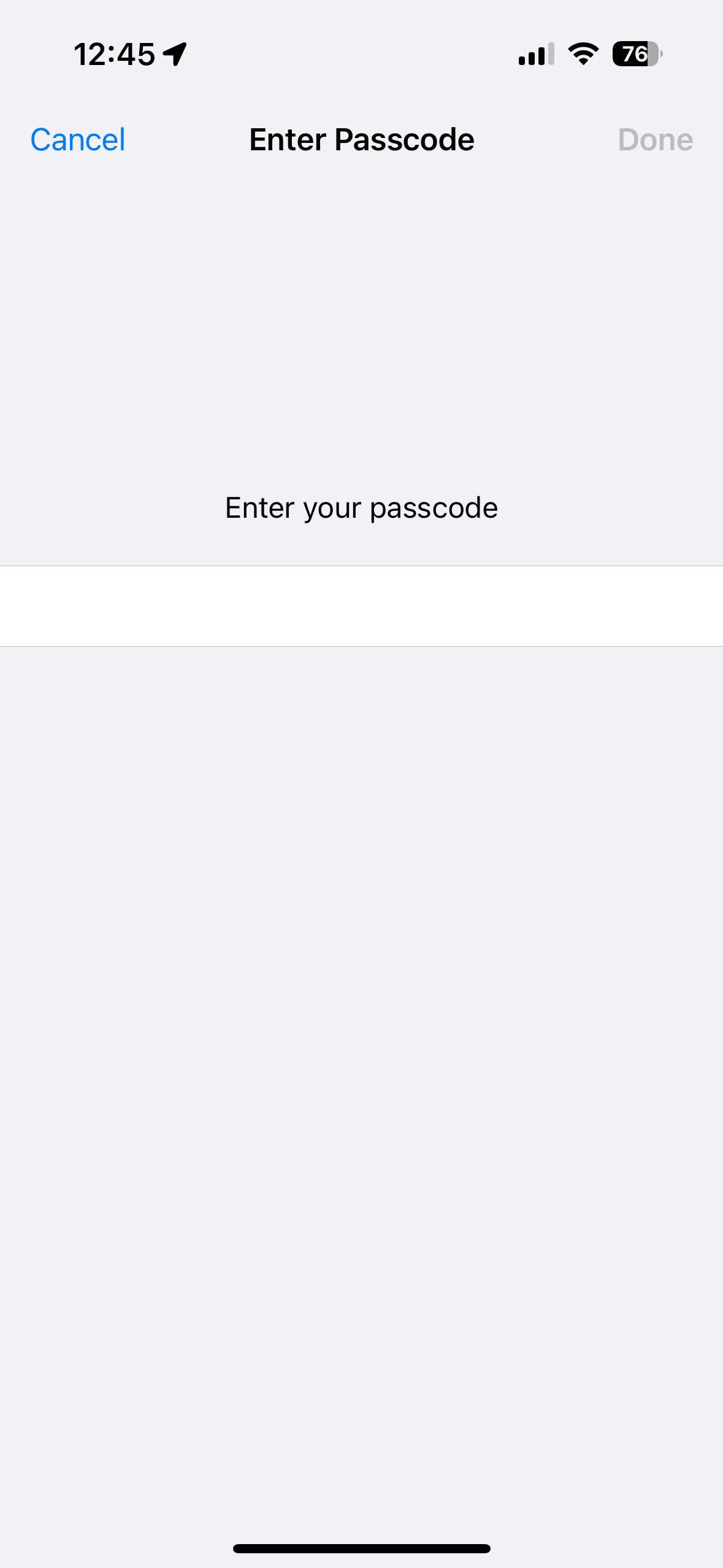 Scroll down and find the "Allow Access When Locked" section. Then, toggle the switch for Live Activities on or off.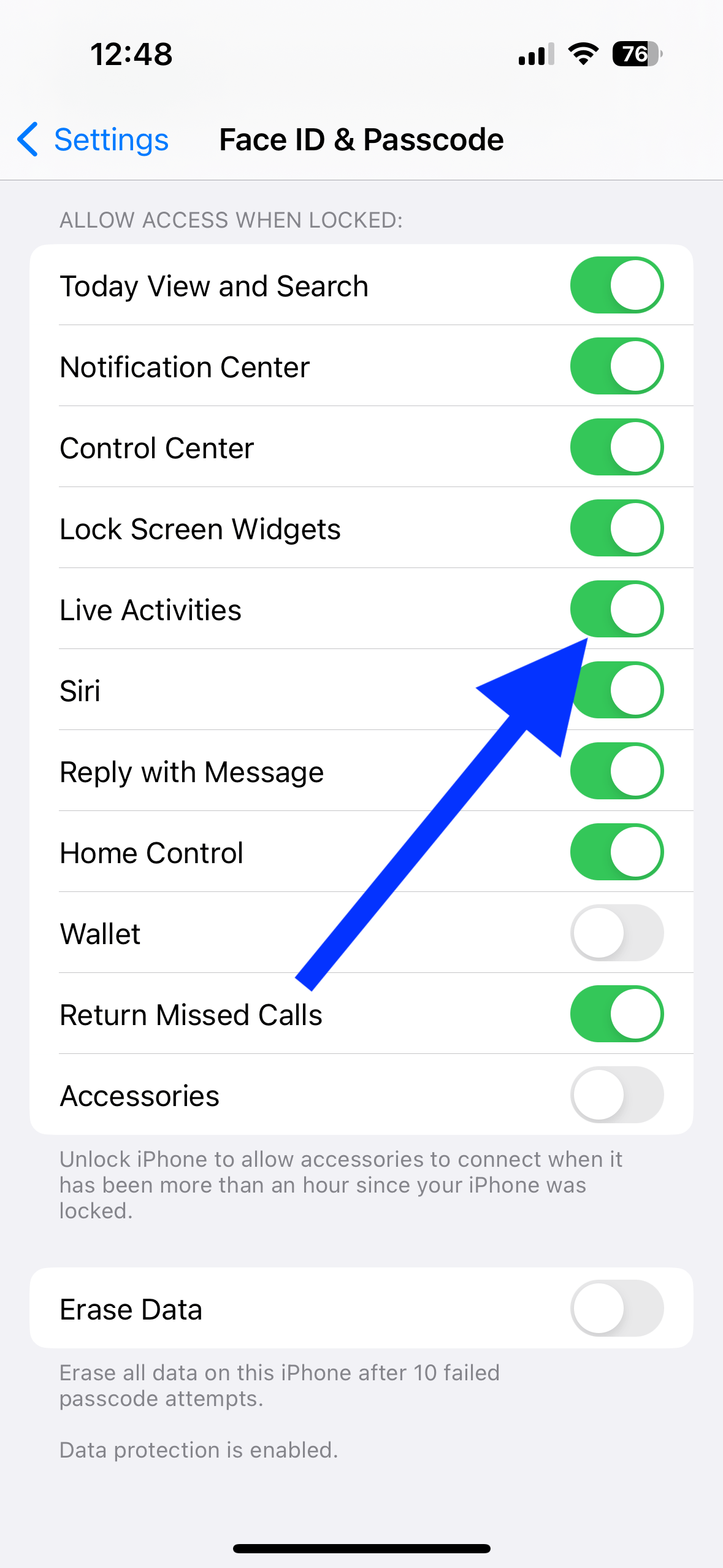 Related articles