Safari Stops Working on Mac, How to Fix
I have had this problem from time to time; when I am using Safari on my Mac, sometimes a web page will stop responding. Or, when I type in a search or a web address in the search field, it will seem as though that tab is dead – nothing happens when I hit Go/Enter. In this article, I will explain what you can do when Safari stops working on your Mac.
How to fix Safari not working, not loading webpages
There are various reasons why Safari may not be working as expected. Problems could come from the Safari app, the web pages you are trying to load or your Wi-Fi, to name a few.
Close Safari and then reopen it
To close Safari:
Save whatever you're working on in Safari. Save your tabs if you like; you can throw them in your Reading List or bookmark them.
Click the red Close button on all your open Safari windows.
Go to the Dock, and if Safari has a dot underneath, right-click (Control-click) on the icon and select Quit.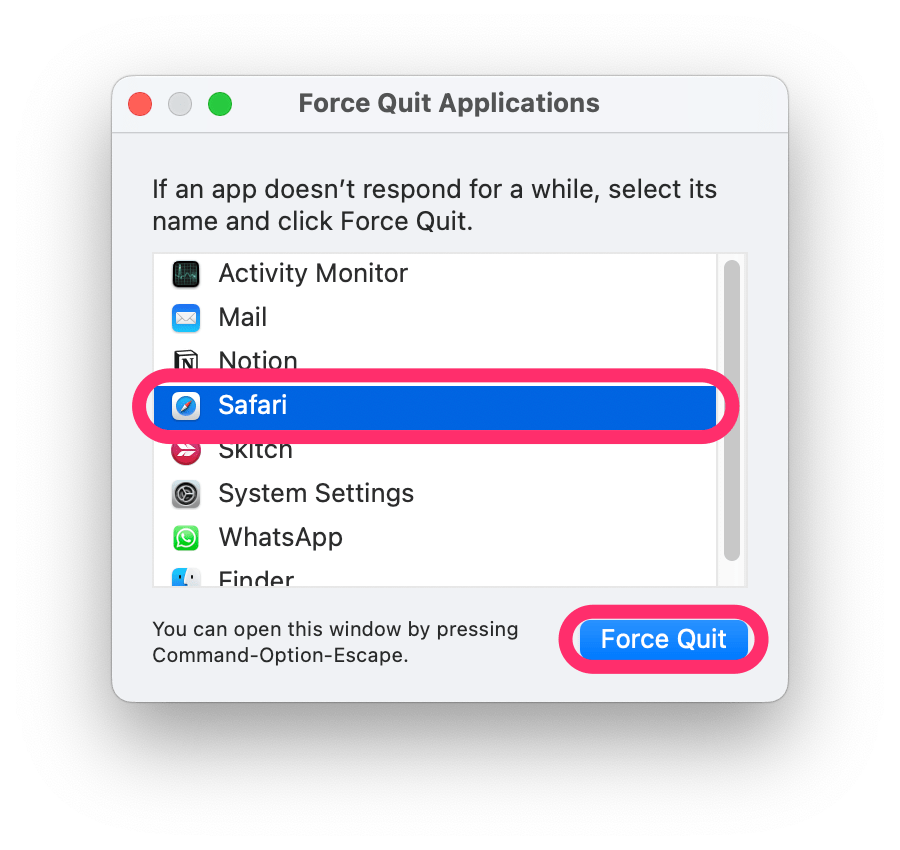 Press Command–Option–Esc, and if you see Safari listed, click on it to highlight it and then click Force Quit.
Clear out Safari cache
There are a few different ways to clear out cookies, website data and cache.
Clear cookies and website data for a specific site
This lets you remove cookies and website data just for specific sites.
Open Safari and choose Safari, then Settings from the top menu bar.
Select the Privacy tab, then click Manage Website Data.
Select a website, then click Remove.
Clear history
You can clear out your history, which will also clear cookies and website data for all of the websites you have visited. This means you will have to log in again to websites (and do 2FA and all that). Your passwords saved in Keychain will not be affected.
Open Safari and then select History from the top menu bar.
Select Clear History.
Choose your time frame. You can choose all history.
Click Clear History.
Clear Safari cache
Apple makes it a little more complicated to just clear caches.
Open Safari. Click on Safari, then Settings (Preferences) in the top menu bar.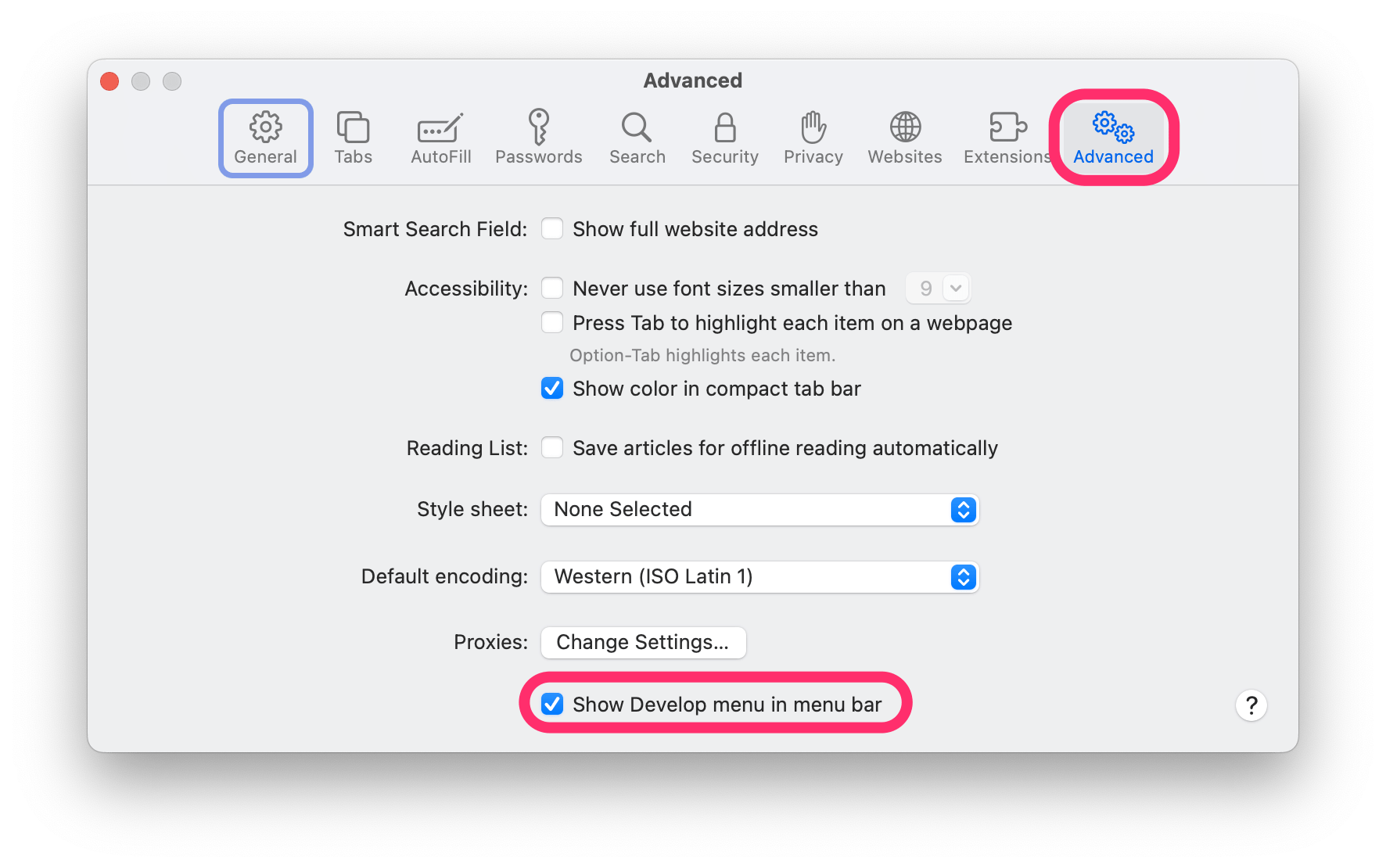 Select the Advanced tab and check the box next to "Show Develop menu in menu bar."
Now, from the top menu bar, choose Develop.
Click Empty Caches.
Restart your Mac
Go to the Apple  menu and select Restart.
Check your Wi-Fi
A couple of basic troubleshooting steps:
Restart your modem and router: Unplug your modem, and if you have a separate router, unplug it as well. Wait 10 seconds, then plug your modem back in. If you have a separate router, wait 2 minutes before plugging in your router.
Check your internet connection: Open Safari and go to speedtest.net.
More troubleshooting
If you haven't updated in a while, update your Mac:

Ventura and later: Open System Settings and select General, then Software Update and install available updates.
Monterey and earlier: Open System Preferences and click on Software Update. Install available updates.

If you are continuing to have problems, check out Mac Slows Down and Freezes When Connected to the Internet for more tips on dealing with Mac problems related to Wi-Fi connections.
Related articles