'Get Help During an Emergency' Won't Go Away, How to Fix
In Settings on your iPhone, you may see a notification saying "Get Help During an Emergency" with a red number under your name, as you can see in the screenshot below. Some users have said that this notification seems to be stuck, not going away after a long period of time, and nothing happens when it is tapped. Typically, when this notification is tapped, you will be asked to review your Medical ID and learn more about Emergency SOS. If your iPhone's emergency notification is not working and you want to just clear it, here is how you can do this.
Why the 'Get Help During an Emergency' message is stuck and how to remove it from Settings
This notification appears because the Health app on your iPhone has been deleted on your iPhone. You can delete and install apps as you wish. The Health app is one of the Apple apps that can be deleted. You may have deleted the Health app because you favor using other similar apps instead of Apple's Health app. When you remove the app, this glitch may occur. Here is what you can do:
Reinstall the Health app. Open the App Store, search Health and tap the download (cloud) button next to the Apple Health app name.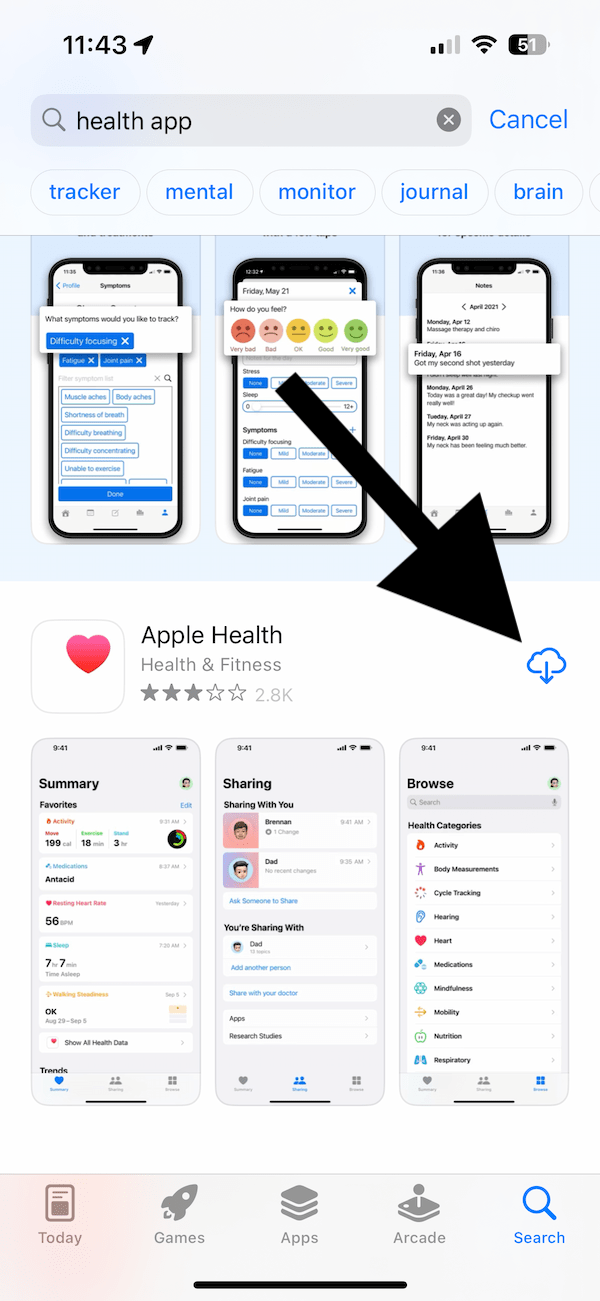 After the install, open the app and follow the onscreen instructions.
Then tap the notification in Settings. This time when you tap, it will work. Follow the onscreen instructions to set it up.
When you are done, the notification will be gone.
If you want, you can now uninstall the Health app again.
iPhone Settings notifications
Your iPhone may display important notifications in Settings. This notification is displayed right after your name and before the Airplane Mode. For example, if there is an update available, you will see a notification saying, "Software Update Available." Or it may say "AppleCare Coverage Available" after you start using a new iPhone. Apple places these notifications there so that you won't miss some important details about your device. These notifications are supposed to disappear after you take the suggested action. Sometimes they may expire after a period of time.
Related articles