Wireless Connection Too Weak for Apple Watch to Unlock This Mac, Fix
Instead of using your password or Touch ID, there is another way to unlock your Mac if you have an Apple Watch; it is a very convenient feature that only works if your Apple Watch is being worn and nearby. I use this feature all the time, and it is pretty reliable for me. Sometimes, however, unlocking your Mac with your Apple Watch may not work. A common error message you may get is "wireless connection too weak for Apple Watch to unlock this Mac." This error message shows up on the Mac when this issue occurs.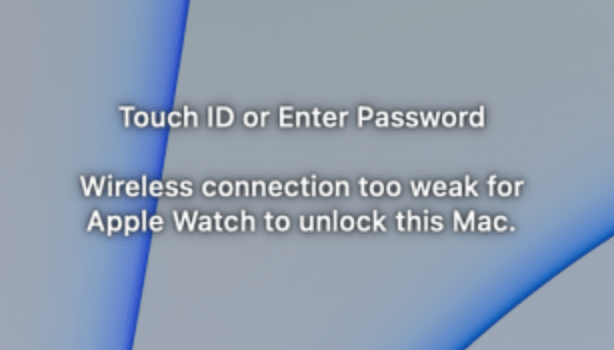 In this article, I explain how you can fix this problem so that you can start unlocking your Mac with your watch again.
What is wireless connection strength?
The error message mentions the wireless connection being too weak for this feature to work. This message is a little vague. It does not tell you what wireless connection. Is it your Wi-Fi? Is it your Bluetooth connection? This connection the error message is referring to is the communication between the Mac and the Apple Watch. In other words, this message is saying your Mac and Apple Watch are too far apart.
As the Apple documents indicate, your watch and computer need to be very close to each other. If you see this error, try to move your watch closer. As you move your watch closer, you should see that this message will disappear, and your Mac will be unlocked automatically. This is actually a feature to prevent accidental unlocks when you are away from your Mac. If this does not work for you, try the next step.
Update your Mac and Watch
It is important to ensure that your Mac and your Watch are up to date. Here is how you can be sure:
On your Mac: Open System Preferences, then Software Update.
On your Watch: There are two different methods to do this. You can pick one of them:

From your watch: Go to Settings > General > Software Update.
From your iPhone: Open the Watch app and then tap My Watch > General > Software Update.
Turn "Use your Apple Watch to unlock apps and your Mac" off and on
If your Mac and watch are very close and still having this issue, try these steps:
On your Mac, go to System Preferences > Security & Privacy and click on the General tab.
Deselect the "Use your Apple Watch to unlock apps and your Mac" box. Enter your Mac password if asked.
Now restart your Mac. You can do so by going to the Apple  menu and selecting Restart. Also, restart your watch.
When your Mac is on again, go back to System Preferences > Security & Privacy > General. Reselect the "Use your Apple Watch to unlock apps and your Mac" box.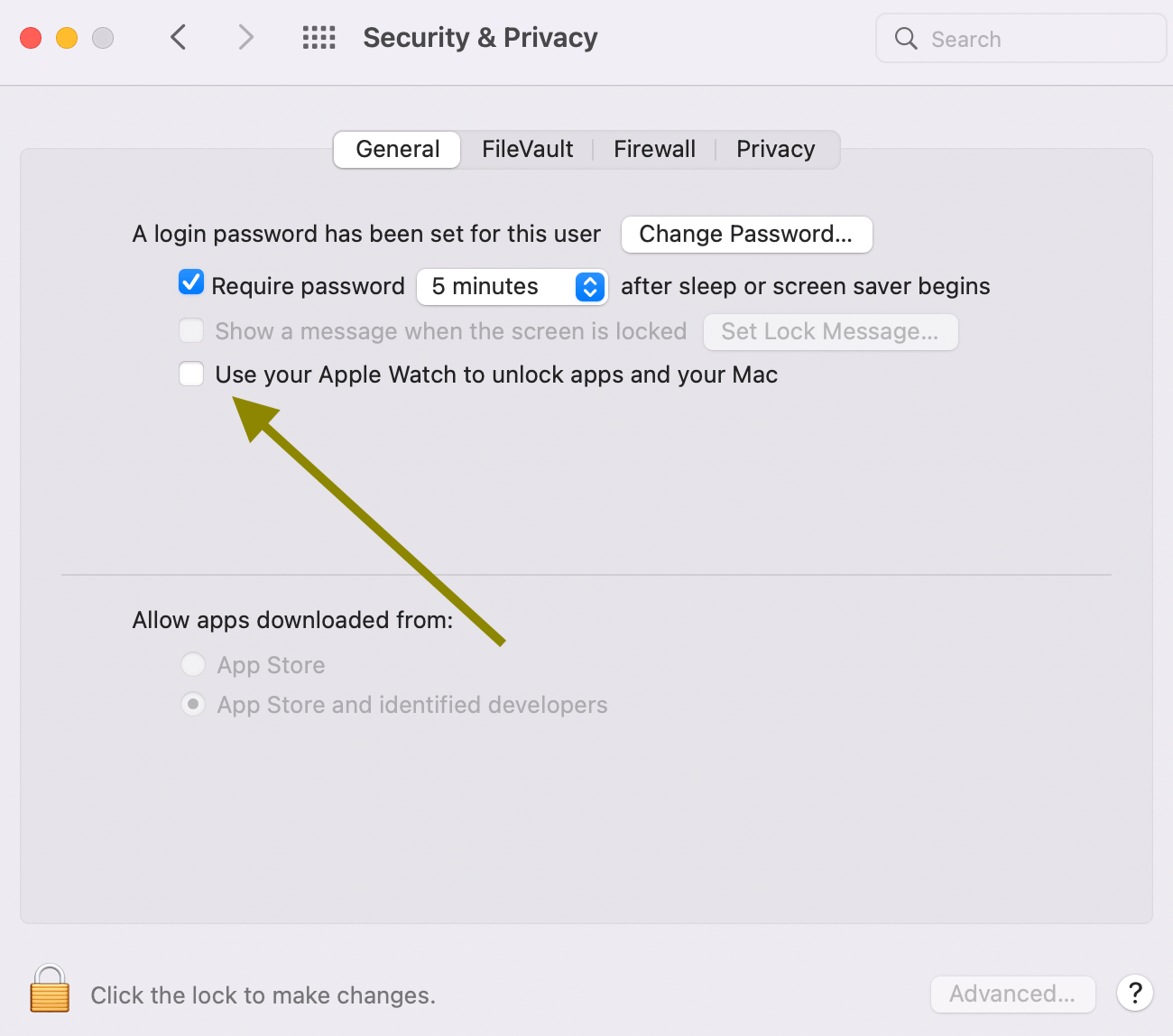 Test again now to see if your watch can unlock your Mac.
If you are still experiencing this problem, one workaround that many users have found useful (although not a solution to the problem) is:
When unlocking with Apple Watch fails due to a weak wireless connection, from the Lock Screen, either click on the Cancel button or hit Esc. This will put your Mac back to sleep.
Wake your Mac back up (press a key or wiggle your mouse, etc.) Your Apple Watch may open your Mac on this second try.
Related articles