My Apple Watch Won't Turn On, Fix
It can be very bad if your Apple Watch won't turn on. You watch may look dead, the screen is black and buttons do not seem to be working. Do not panic. The good news is that most of the time, it's not difficult to get your watch working again. This article explains what you can do when your watch won't startup. This article also lists a lot of tips that you can try to fix your watch before deciding it's dead.
You should be able to turn on your device by pressing and holding the side button until the Apple logo appears. If your device is not responding, see the tips below:
See also: Apple Watch Always On Display Not Working? Fix
Charge your watch
Please ensure that your watch battery is charged enough. It is possible that you are unable to turn on your watch because the battery is fully depleted and there is little to no power for your watch to run. Try charging your watch by placing the Magnetic Charging Cable on the back of your Apple Watch.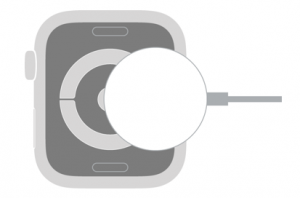 Make sure that you hear a chime sound indicating that the charging started. You will also see the charge icon (which is a green lightning bolt) on your watch. If not, your watch is not charging.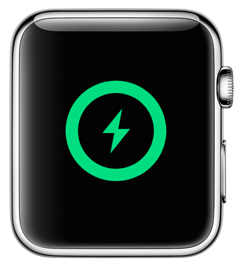 Charge your watch at least 30 minutes. Your watch will probably turn on automatically. If not, press and hold the side button until the Apple logo appears. If your watch still won't come on, please pay attention to the followings:
If you are using a third-party charging stand or pad, use the cable and adapter that came with your watch.
Make sure that your magnetic charger is clean.
Check the USB port to make sure there is no dirt or debris. Try a different USB port if possible.
Make sure that your cable does not have any damage. Try a different cable if possible.
Make sure that the power outlet is working properly. Try a different outlet if possible.
See also: Apple Watch Not Getting Notifications From iPhone, Fix
Force restart
Now try force restarting your device. This is also called a hard reset. Do not worry, doing so will not erase any content or settings. Here is how you can do this:
Press and hold the Digital Crown and the side button for about 10-15 seconds until you see the Apple logo.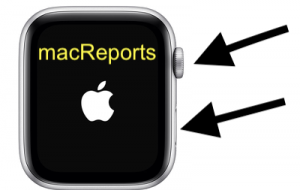 Power Reserve Mode
Your watch has a feature called Power Reserve Mode that is designed to save power. If your watch is in this mode, you will only see the time. Furthermore, you will not be able to access other watch features. Turn this mode off by restarting your watch (press and hold the side button until the Apple logo appears).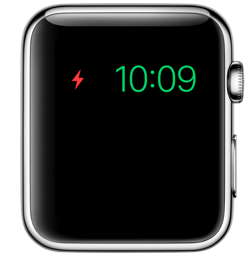 Screen Curtain
You may be using a feature called Screen Curtain on your watch. Screen Curtain disables the display if you use VoiceOver. This means that if you enable Screen Curtain, you will only interact with your watch using VoiceOver. Check this setting and check to see whether VoiceOver and Screen Curtain are enabled.  You can turn these off for your watch using your iPhone. On your iPhone, open the Watch app and then tap My Watch > Accessibility > VoiceOver > Screen Curtain.
If you are still unable to turn on your watch, contact Apple Support. You may also want to reserve a Genius bar appointment to have your watch serviced. Apple may replace your watch if it is still under warranty. You can check your warranty easily by going to the Coverage page.