YouTube App Video and Audio Delays on Apple TV
Some Apple TV users have noticed video and audio playing problems when they use the YouTube app on their device. More specifically, we see these problems:
YouTube takes several seconds to play when a video is selected. Further, when the video starts to play, the audio does not match the video for a few seconds.
This delay issue occurs even for commercials.
When users close a video, again, there is a couple of seconds delay.
YouTube experiences lags and glitches during video playback.
Videos may show a black screen or a "No Signal" message for a short period of time.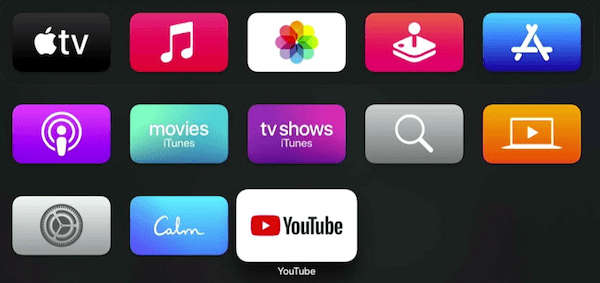 If you are having issues like these, I list several steps to help resolve this problem. In the past, we have written about various YouTube app problems on Apple TV. I recommend checking the following two articles in particular to troubleshoot this problem:
Basic YouTube delay issue fixes
Let's try these first:
Restart your Apple TV. You can do so by going to Settings > System and selecting Restart. You can also restart it by disconnecting your Apple TV from its power source and then reconnecting it.
Ensure that you are using the latest version of tvOS. Go to Settings > System > Software Updates and select Update Software. You may also want to turn on the Automatically Update option.
Ensure that your YouTube app is up to date. If you have Automatic Updates enabled, you do not need to worry about this. Go to Settings > Apps to check this. If Automatic Updates is not enabled, open the App Store app and select YouTube.
Reset the YouTube app. Resetting will erase your settings. To reset, open YouTube and open the left menu. Click on Settings > Reset app.
Turn off Match Frame Rate on Apple TV
When I experienced this issue, turning off Match Frame Rate fixed the problem for me. You can try this also. Here is how:
On your Apple TV, select Settings.
Select Video and Audio.
Click on Match Frame Rate. Ensure that this setting is off.
You may be wondering what you would lose if you turned this off. Will turning this off make any difference? Possibly. You may be watching content like YouTube, Netflix, Hulu, etc., at a frame rate that may not match your TV's refresh rate. If you enable this setting, your Apple TV will automatically convert the content you are watching to match whatever your TV supports. You can read more about it in Apple's support document. As Apple indicates in this document, this feature may cause you to experience black screens or flickering.
Related articles