AirPods Wireless Charging Not Working, Fix
This article explains how you can fix when your AirPods are not wirelessly charging. Apple's Wireless Charging Case and second-generation and later ‌AirPods and AirPods Pro‌ can be charged wirelessly. All you need is a Qi-compatible charging mat or stand. You can charge your case without your ‌AirPods‌ inside, or you can charge them both at the same time.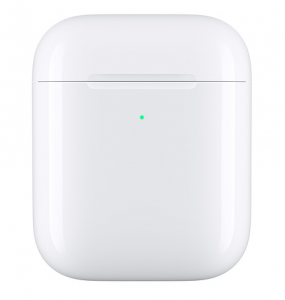 Wireless charging is convenient if it is working properly. Are you having non-charging issues? When you place your AirPods on the charger, nothing happens and your AirPods will not charge wirelessly? Then this article is for you.
See also: Red Exclamation Point On AirPods
What To Do When Your AirPods and Case Won't Charge Wirelessly
Please try the fixes below. Please test after each step:
1. Check your connections. Make sure that your wireless charger is plugged in. Furthermore, ensure that it is plugged into a power outlet. And lastly, everything is firmly and correctly plugged in. Also, make sure that your case is placed with the status light facing up. And lastly, ensure that your case is placed in the center of your wireless charging mat. You may also want to adjust the position of your device.
2. Use a Qi-compatible wireless charger. Please note that you can only wirelessly charge with Qi-enabled charging pads or stands. The problem could be the charger. If it is possible, try using a different charger. If you can successfully charge with a different Qi-compatible charger, then your charger is causing this issue. You may want to contact the manufacturer.
3. Verify the charge status. It is important to note that when you placed your AirPods to charge, the status light will turn on for several seconds and then it will turn off. This is normal. Your AirPods will continue charging.
4. Take off your case. Does your AirPods Case have any protective cover? If it has, remove it and try again. Although these protective covers should not be a problem, they may cause intermittent charging. So remove and test to see if this helps you.
5. Install updates. Some bugs may be causing your problem. To address these bugs, Apple occasionally releases firmware updates for its AirPods AirPods Pro. You should keep the software updated as possible. Here is how:
Put your AirPods in the case.
Make sure that the case is plugged in and charging.
Place your iPhone or iPad that the ‌AirPods‌ have been paired with nearby.
Once all of these conditions are met, your AirPods will be updated automatically.
6. Reset your Airpods. Resetting your AirPods may fix your problem. Here is how:
Insert your ‌AirPods‌ in their case.
Close its lid, wait 30 seconds and then open the lid.
On your iPhone or iPad,‌ that's been connected to your AirPods, tap Settings > Bluetooth and tap the info "i" icon next to your AirPods. Now tap Forget This Device. You will be asked to confirm.
Now press and hold the setup button (the lid is still open) until the status light flashing amber. It should start flashing amber after 15 seconds.
Now place your AirPods close to your iOS device to reconnect. And follow the onscreen instructions.
If you are still experiencing this problem, you may want to contact Apple. You can also live chat with the Apple support team online. You can also make an appointment at an Apple Store to get service for your AirPods, because this may be a hardware problem.
See also: AirPods No Sound?