Apple Watch Showing Wrong Heart Rate Data and Spikes? How to Fix
You may sometimes notice that your Apple Watch and the Health app on the iPhone are reporting inaccurate heart rate data. More specifically, you may think that your heart rate is possibly wrong because Apple Watch is not recording your pulses, or per minute heart rates, correctly. You may experience one of these behaviors:
When you look at the Heart Rate app to check your heart rate, your watch shows an unusually high BPM (beats per minute) rate when you are just resting, knowing for a fact that this is not a health-related spike and your heart is not actually beating that fast.
When you do a workout, you may see a heart rate in the Workout app that does not match the heart rate monitors on your treadmills.
You may see heart rate spikes that you know for sure have not happened when you are viewing your recorded heart rate data in the Health app on your iPhone.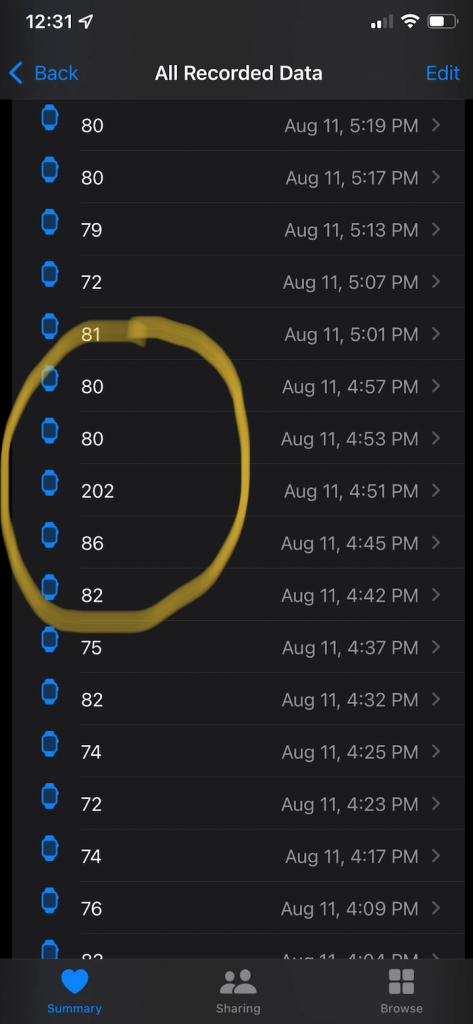 You can view your heart rate history in the Health app by following the steps below:
Open the Health app on your iPhone.
Tap the Browse tab.
From the list of health categories, select Heart. This screen will show your overall heart rate data.
Tap Heart Rate.
Scroll all the way down and tap Show All Data. This screen will show all of your recorded data.
Apple Watch uses an advanced technology called "photoplethysmography" along with optical sensors to detect how many times your heart beats per minute. In this article, I explain how you can ensure that your Apple Watch is correctly reporting your heart rate. There are several steps to take to make sure your watch can get reliable readings.
If you see inaccurate heart rate data on your watch or in the Health app
Try each of these steps until the problem is resolved:
1. Wear your watch correctly
If your watch is too lose or too firm, it may not function properly because your watch needs to touch your skin for accurate readings. Your watch should be just fit. See this documentation on how you can wear your watch.
2. Check your settings
Ensure that Location Services are enabled. Ensure that these settings are on:
On your paired iPhone, go to Settings > Privacy > Location Services and ensure that Location Services is enabled.
Scroll down and tap System Services and check that Motion Calibration & Distance is turned on.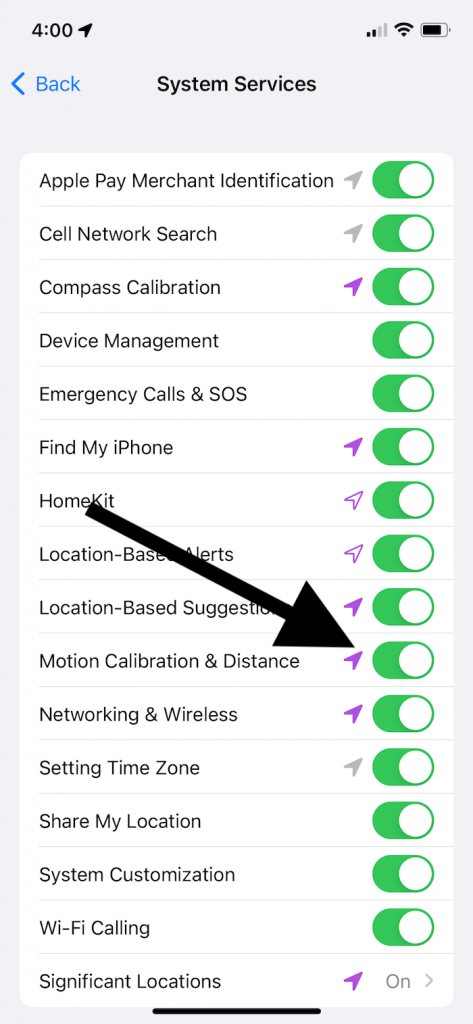 3. Update your watch and phone
Ensure that your Apple Watch and iPhone are up to date. To update to the latest version of iOS and watchOS, go to Settings > General > Software Update on your watch and phone.
4. Turn off Heart Rate
Turn off Heart Rate and then turn it on again. Follow these steps:
On your paired iPhone, open the Watch app and go to My Watch > Privacy and turn off Heart Rate. Alternatively, you can turn this off directly on your watch by going to Settings > Privacy > Enter your passcode > Health > Heart Rate and turn this off.
Now restart your Apple Watch and iPhone.
Now again, follow the same steps to turn on Heart Rate again.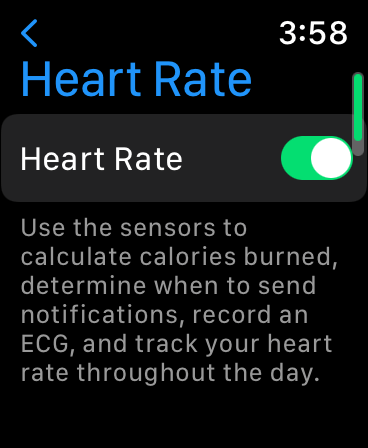 5. Reset your calibration data
Open the Watch app on your iPhone.
Go to My Watch > Privacy > Reset Fitness Calibration Data.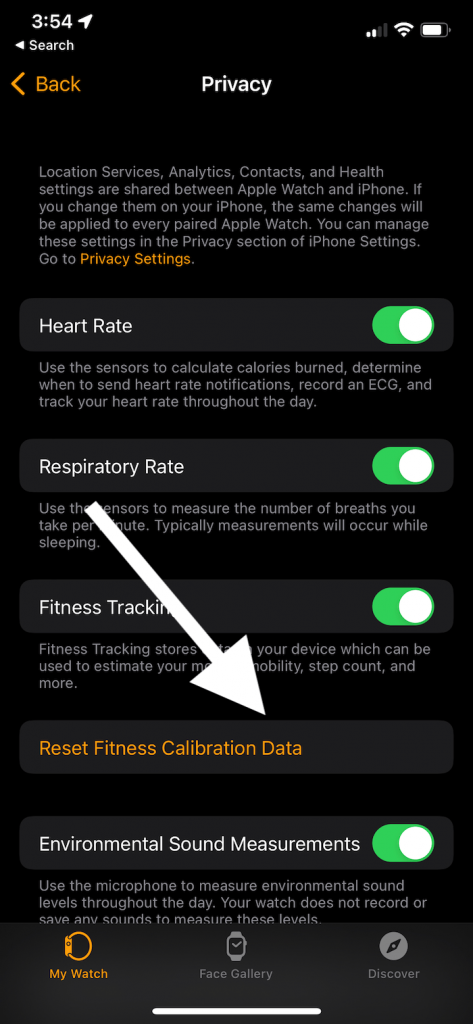 6. Calibrate your Apple Watch
Wear your Apple Watch and go outside. Ensure that where you are is flat and has good GPS signals. As I explain above, ensure that your watch is not too loose.
Tap the Workout app.
Tap Outdoor Walk or Outdoor Run depending on what you want.
Tap the three dots (…) icon located in the upper-right corner of the workout.
Tap Time.
And set your time to 20 minutes.
And start running or walking as you normally would.
Following the steps above will force your watch to calibrate the accelerometer.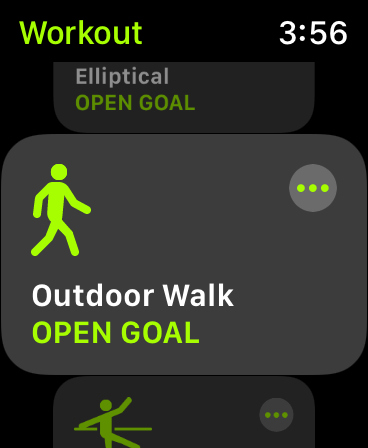 Related articles