Calendar Not Working, "Time to Leave" Crossed Out? Fix
Several users have said that the "Time to Leave" option text is crossed out in the Calendar app. Users have also said that they see the following error message when they want to use the option for Time to Leave as an alert for the calendar events:
"Time to leave alerts are not available because Location-Based Alerts are disabled. "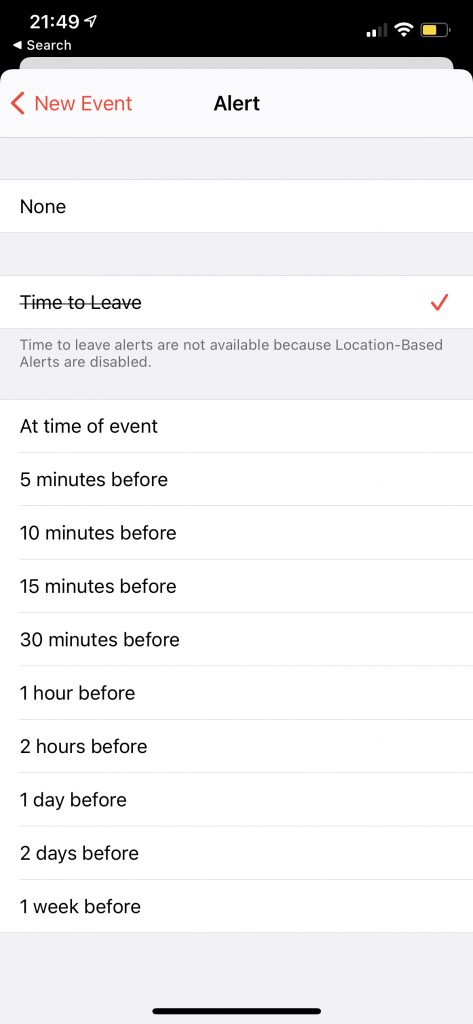 When you see a strikethrough text, it means that that "the text" is unavailable and not working. The Time to Leave feature can be used if your calendar events include a location in them. It is a very useful feature as it will let you know when to leave your current location so that you do not miss your next appointment. Basically, the Calendar app will calculate, using your location, the event's location, and the current traffic conditions, to alert you when to get going. If you are having this issue, you will not be able to use this feature.
This short article explains how you can fix this problem. Please note that iPhone and iPad users may be affected by this problem.
See also: How To Clear Google & Apple Maps History On Your iPhone, iPad
1. Location-Based Alerts
As the error message indicates, ensure that Location-Based Alerts are enabled in the Privacy settings. Here is how:
On your iOS, or iPadOS device, tap Settings.
Tap Privacy.
Tap Location Services.
Scroll down and tap System Services.
And turn on Location-Based Alerts.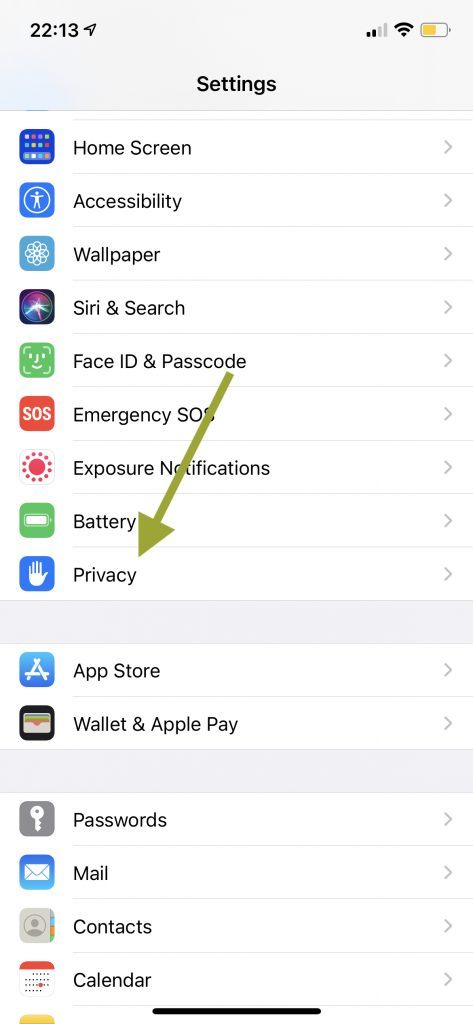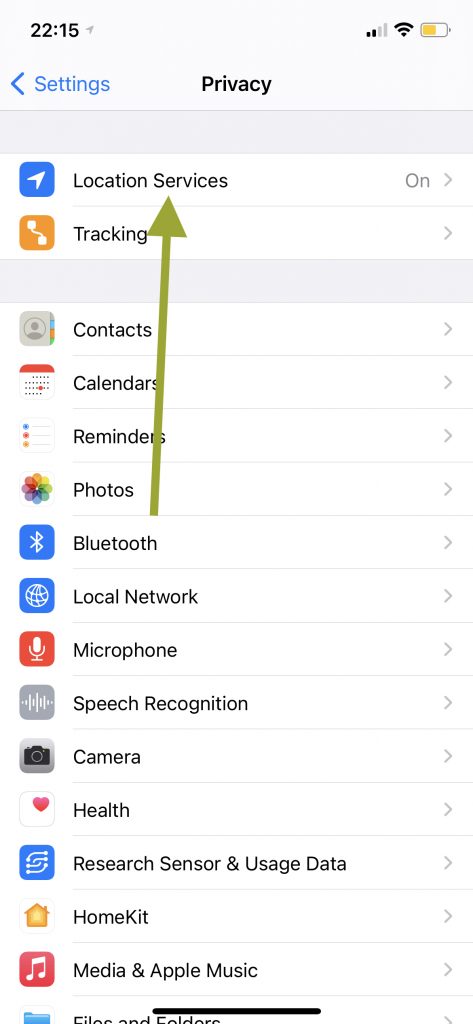 And now, open Calendar and test to see if you have fixed your problem.
See also:
2. Update and Restart
Ensure that your device has the latest version of iOS or iPadOS. You can easily check for updates and update your device by going to Settings > General > Software Update.
Restart the Calendar app and your iPhone or iPad. Here is how you can restart the app.
iPhone X later and iPad models: Swipe up from the bottom of your screen. Find the Calendar app and swipe up on the app.
Other iPhone models: Double press the Home button and then swipe up on the Calendar app.
Then open the Calendar app and try again. If you are still having this problem, then try to restart your device.
3. Reset
If you are still having this problem, it is possible that Location Services may not be working properly. Resetting your location settings to the factory default may help. Here is how:
Tap Settings.
Tap General.
Tap Reset.
Tap Reset Location & Privacy. Then follow the onscreen instructions.
See also: