Cannot Send or Receive Messages on your Mac? Fix
Note: This post was updated on Feb 8, 2022 to reflect the recent changes.
Several users have reported that they are unable to send and /or receive text (SMS) messages and iMessages on Mac. This means that the Messages app is not working properly and you should fix it quickly so you don't miss your messages. This problem may make you feel that you are disconnected from your friends or family members. The good news is that fixing this important issue is simple.
See also: iMessage Won't Send Pictures
Users report that when they attempt to send a message, they see a little red exclamation mark symbol next to the message, and they cannot resend it.
Using the Messages app on the Mac, you can easily send and/or receive SMS text messages (normal text messages) and iMessages (Apple's messaging service). In this article, I explain how you can fix it if you are unable to send or receive messages using the built-in Messages app on your Mac.
Mac Messages not working?
If you are having this issue as well (not sending or not receiving), try the following steps until your Messages app is working properly again:
We recommend that you use the latest version of macOS before going further. Updating your Mac alone may fix your issue. You can update your Mac by going to System Preferences > Software Update. 
1-Check Apple System status page to see if there is any iMessage outage.
2- Force quit the Messages app, and then reopen it. To do this, choose Force Quit from the Apple menu in the upper-left corner of your screen, select Messages and then click Force Quit. Then re-open the Messages app.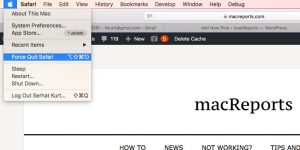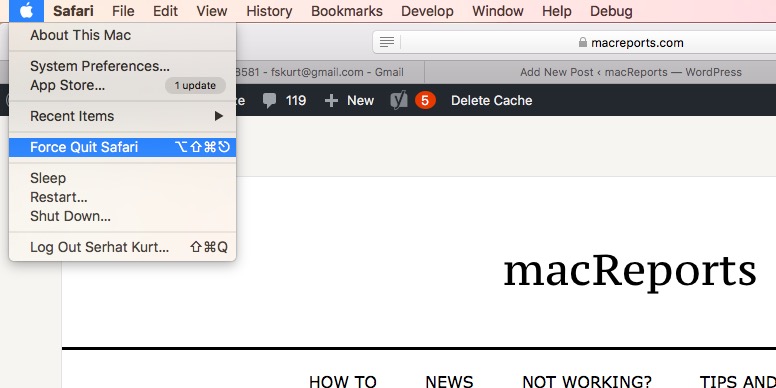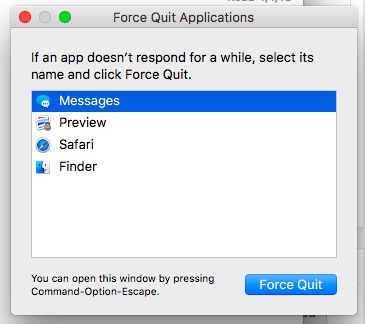 3- Restart your Mac. Simply click the Apple menu and select Restart.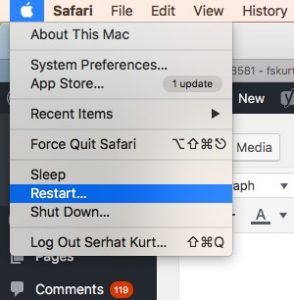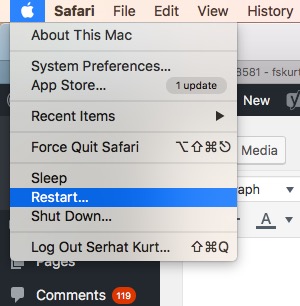 4- Sign out and then sign back in. Open Messages, then select Messages and Preferences from the Menu bar. Select iMessage and click the Settings tab and then click Sign Out. Now please restart your Mac. After restarting, open the Messages app and sign in with your Apple ID. Make sure that you are using the same Apple ID you use on your other devices.
5- Open the Messages preferences window and select the Accounts tab (Messages > Preferences), select iMessage (left list), make sure that the checkbox "Enable this account" is checked.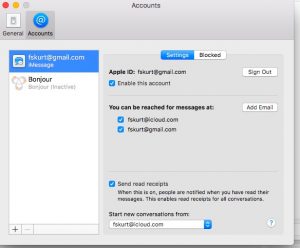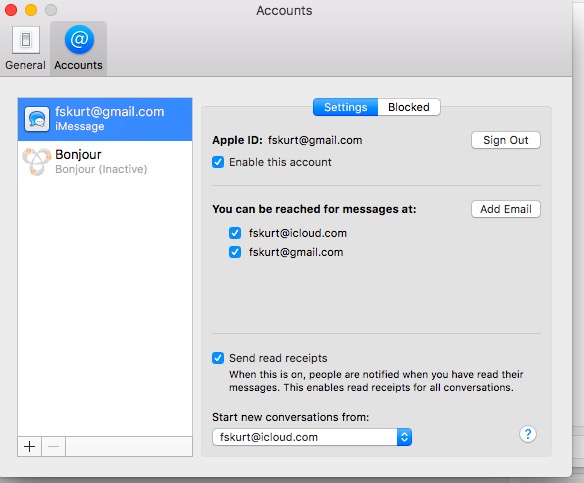 6- Make sure that your Mac is connected to the Internet. Try to load a web site to check your Internet connection. If you do not have an Internet connection, you may try some basic troubleshooting tips like restarting your Mac, Router, Wi-Fi spot etc. To restart your Wi-Fi router, simply disconnect it from power and then reconnect it.
7- Your problem may be because of your date and time settings. Lets resolve this. Click Apple menu > System Preferences > and then Date & Time. Select the Time Zone tab and the "Set date and time automatically" checkbox. If it is already selected, unselect it and wait a few seconds, then reselect again. You may need to enter the admin password if the checkbox is dimmed.
8- Check that your accounts are the same on your Mac and your iOS/iPadOS devices. On your Mac, go to Messages > Preferences > Accounts > iMessages Account. On your iOS/iPadOS device, go to Settings > Messages > Send and Receive. Check that these are the same.
9-If you are seeing an error message saying that a person is not registered with iMessage, you can use regular text messages to send them a message. However, ensure that Text Message Forwarding is enabled. You can see this Apple documentation to learn about this. 
10-The issue may be because of a Keychain problem. Here is how you can resolve this issue:
Launch Keychain Access (Launchpad > Keychain Access) then click File and Lock Keychain "Login" and then again go to File > Unlock Keychain "Login", enter your admin password when you are asked. This will rebuild your Keychain Access which may fix this problem.
11-Restart your Mac in Safe Mode. Safe Mode may fix this problem. Please see our article on how you can do this.
12-Lastly, this issue may be caused by any of the settings stored in NVRAM. You may want to reset the NVRAM.  
13- If text forwarding is not working, there may a problem with your iPhone. Does your iPhone get these messages? If you cannot send or receive text messages on your iPhone, the problem is with your iPhone. Here is what you can do:
Ensure that your iPhone is up to date (Settings > General > Software Update).
Restart your iPhone.
There may be a carrier settings update. You can check this by going to Settings > General > About. If there is an update, a popup will appear.
Reset network settings on your iPhone. Note that this will delete all network settings like your Wi-Fi passwords etc. On your iPhone, go to Settings > General > Reset > Reset Network Settings and follow the onscreen instructions.
If you are still having this problem, please contact Apple support.
See also: Change Mac Screenshot Locations