How to Free Up WhatsApp Storage on iPhone
WhatsApp is one of the most popular end-to-end encrypted messaging apps with more than 2 billion users. If you are using WhatsApp often like me, WhatsApp can easily be a place where your important messages, documents, photos, and videos reside. But the WhatsApp space is not infinite. This means that all those files can take up valuable storage space on your iPhone. You may need to reduce the amount of space you're using on WhatsApp. People seem to love sharing pictures and videos on WhatsApp. I think most people agree that they do not want to keep those pictures or videos forever.
WhatsApp chats (including your media files) are stored on your device. They are not stored somewhere on a cloud server. Thus you can clear space on your iPhone by deleting your WhatsApp GIFS, videos, or photos that may be filling up their phone to make sure you don't run out of space. One of the common complaints with iPhone devices is the lack of storage. In this article, I explain how you can free up WhatsApp storage space on your iPhone. You'll be surprised how much space your WhatsApp videos and photos you send or receive take up.
How to see how much space WhatsApp is taking up on your iPhone
WhatsApp has a built-in storage management feature that you can use. This tool make it easier to find and delete files that are taking up too much space on their iPhone. Follow these steps:
Open WhatsApp.
Tap Settings.
Tap Storage and Data.
Tap Manage Storage.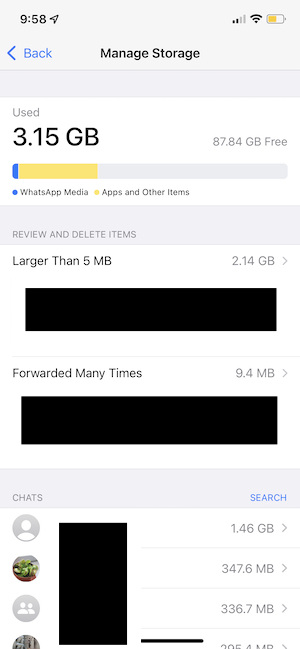 You will see two sections saying "Larger than 5 MB", "Forwarded Many Times". This lets you identify and find large files and files that were forwarded or shared multiple times. You can select them for more categorical sorting. Furthermore, you can see your WhatsApp chats sorted, in descending order, by how much storage space they're taking up. Lastly, you will see the number of messages, photos, GIFs, and videos in each chat.
You can preview your files and then if you want to delete them, tap the trash icon. You can also select multiple files to bulk delete (or delete all items at once).
You can also sort your files by "Newest", "Oldest", "Largest". Simply tap the sort icon.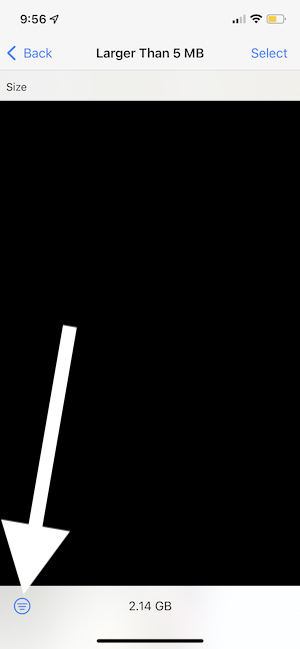 iPhone storage
Your iPhone has also a storage management setting. This setting will let you know how much storage space you have left. You will also see a list of installed apps, including WhatsApp, and the amount of storage each one uses. To see this setting, go to Settings > General > iPhone Storage. You will use this setting to know how much WhatsApp is taking up on your iPhone.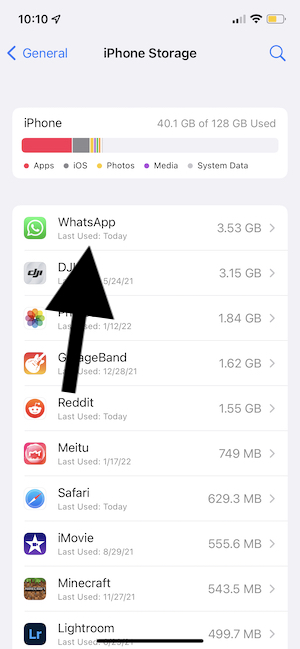 See also: