Facebook Freezes and Comments Won't Load on iPad, Fix
Some iPad users have said that Facebook is not working properly on their iPad. There are two reported problems that majority of the users appears to be experiencing:
Facebook comments are not loading and showing thus users are unable to view and respond.
The Facebook app keeps freezing and does not respond.
The Facebook website, Facebook.com, is causing Safari to crash.
You can use the Facebook app or access it directly through your iPad's Safari browser. If you also find that Facebook on your iPad does not work, there are a few tips you can try to find the cause. In this article, I explain what you can do if you are having these problems. This is a big problem if you are using Facebook regularly. I use Facebook and it was very frustrating when I had this problem. Luckily, I was able to fix it.
Update
Ensure that your iPad has the latest version of iPadOS. You can update your iPad. Simply go to Settings > General > Software Update.
If you are using the Facebook for iPad app, also ensure that your iPad has the latest of version the Facebook app installed. Open the App Store app and ensure that the Facebook app is up to date.
External keyboard?
If you are having the comments issue with your external keyboard, ensure that Full Keyboard Access is enabled. Some users have said that the newest iPadOS update somehow disabled this option for them.
On your iPad, go to Settings > Accessibility > Keyboards >Full Keyboard Access, ensure that Full Keyboard Access is turned on.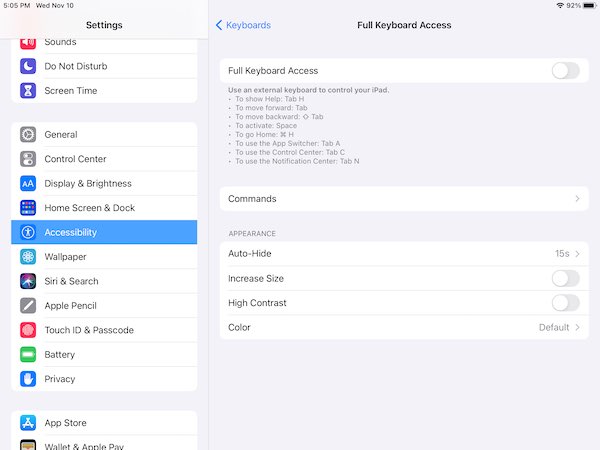 Check your Internet connection
For Facebook to work properly, you need the Internet connection. Make sure that your iPad has a Wi-Fi connection or a cellular-data connection. Likewise, a VPN connection may also cause this problem. Please try these if they help you:
If you are using a VPN service, turn off VPN and test Facebook. Does it work when VPN is disabled?
Restart your Wi-Fi modem/router. Unplug the power cord from your modem/router. Wait about one minute. Then replug the cord.
Turn on Airplane Mode on your iPad. Restart your iPad (I explain below how you can restart your iPad). Then turn off Airplane Mode.
If you're trying to use Facebook over cellular, ensure that Use Cellular Data is on for Facebook. Go to Settings > Cellular Data to check this.
If the issue still occurs, the next step can be resetting your network settings. Before doing this, I should point out that when you reset your network settings, your network related settings will be erased. For example, your saved Wi-Fi will be deleted. Go to Settings > General > Reset > Reset Network Settings and then follow the onscreen instructions.
I previously wrote how you can fix iPad Wi-Fi problems, you can check: Wi-Fi Problems? iPad Won't Connect to Wireless Network? Fix
Safari
If you are using the Facebook.com website to browse, add posts or comments, and if you are having this issue, you may want to delete your history, cookies, and cache in Settings on your iPad. Follow these steps:
Open Settings.
Tap Safari.
Tap Clear History and Website Data.
Then open the website and you will need to login again. Then try again.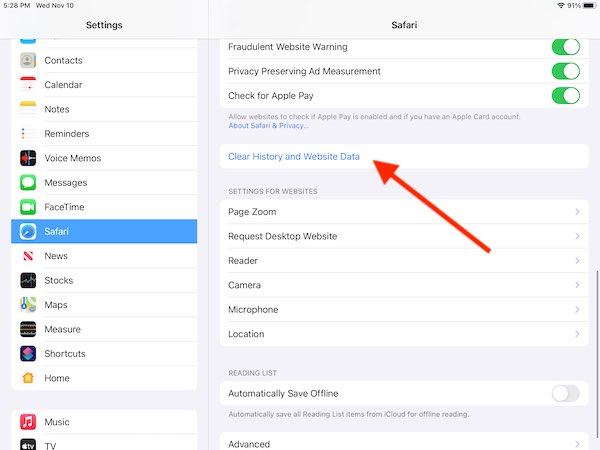 Delete and reinstall
You may want to delete the Facebook app and then reinstall it, if you are using the app to access Facebook. Before reinstalling, restart your iPad. Follow these steps:
Remove the app from your iPad. Go to your Home Screen and touch and hold the Facebook app icon and a menu will appear, select Delete App. This will open a popup, select Delete.
After deleting, restart your iPad:

iPad without a Home button: Press and hold the volume up (or down) and the top button together, then drag the slider. Wait about 30 seconds. Press and hold the top button to turn on the iPad.
iPad with a Home button: Press and hold the top button and move the power off slider. Wait for the iPad to turn off. Press and hold the top button again to turn it on.

After restarting, now on your iPad, open the App Store app. Tap Search and search Facebook and tap the cloud icon to download and install again.
Facebook will be installed again. Then test to see if you experience the comment and freezing issue.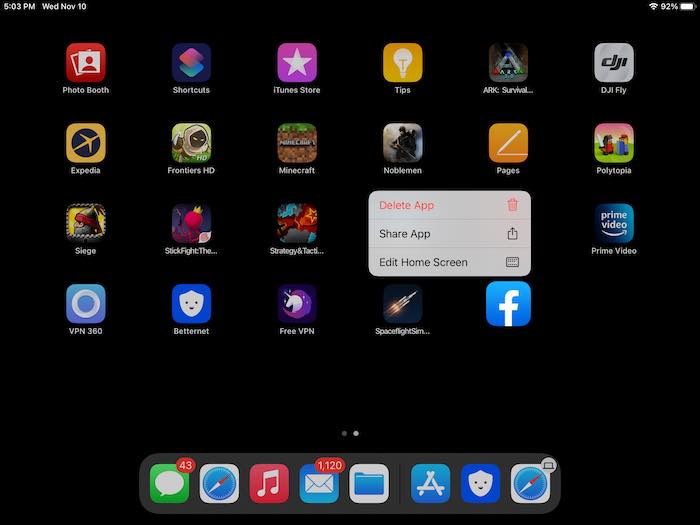 See also: