How to Change iPhone Clock Font on Lock Screen
You can easily change the font and color of the clock displayed on the iPhone Lock Screen. Your lock screen probably is the most viewed screen. I, for example, keep looking at the lock screen throughout the day just to check the time and other information.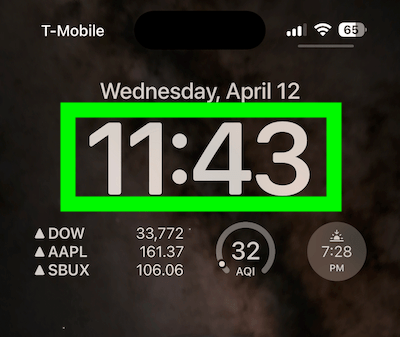 Starting with iOS 16, your iPhone's lock screen offers a lot more customization. You can choose to add widgets, change wallpaper and much more. The focus of this article is on changing the clock font. This will offer a simple way to personalize your iPhone. A clock font change can offer a new fresh look.
Besides the fresh look, this may also increase the usability of your device. If your wallpaper has a lot of stuff going on, you may change the font for the time to make it easier to see and read. For example, if you are using a photo as your lock screen wallpaper, your current font may not be easily visible. Changing the font or color may be the solution.
Steps to change iPhone Lock Screen time font
There are two options to do this, via the iPhone Settings app or from the Lock Screen. You should note that you can change the time font, but you cannot change the day and date font.
I will first explain how you can change the clock font from the Lock Screen:
Press and hold the Lock screen to open the Lock Screen gallery (ensure that your iPhone is running iOS 16 or later).
Tap Customize.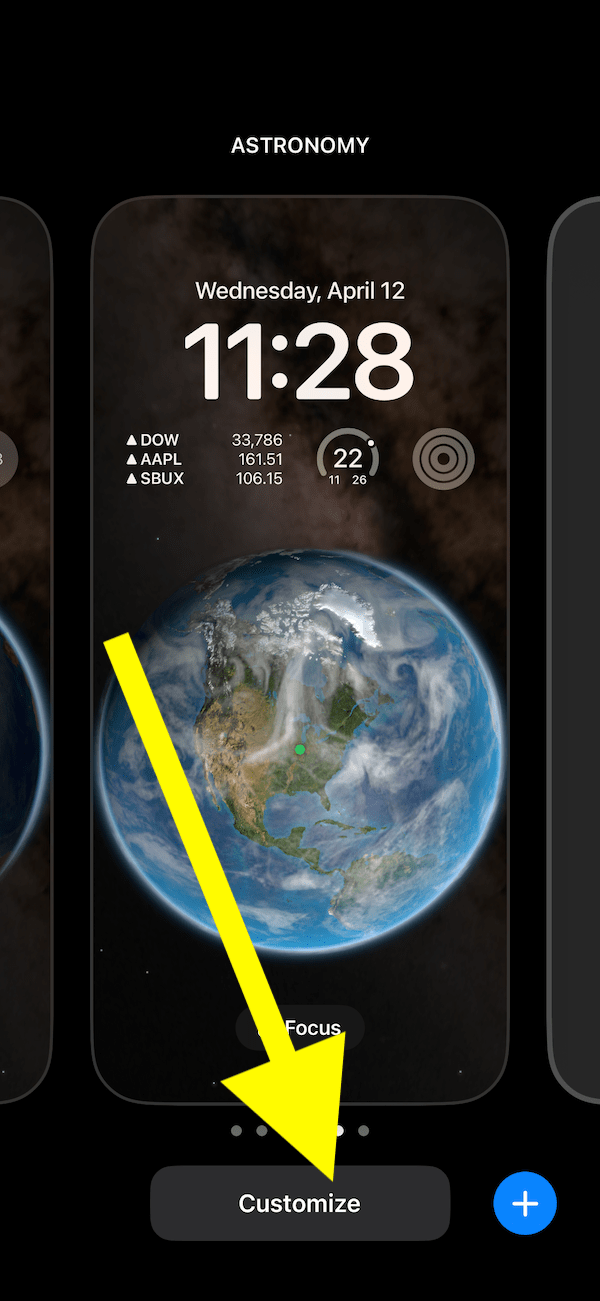 Tap your Lock Screen.
Tap the clock, and the font options will appear.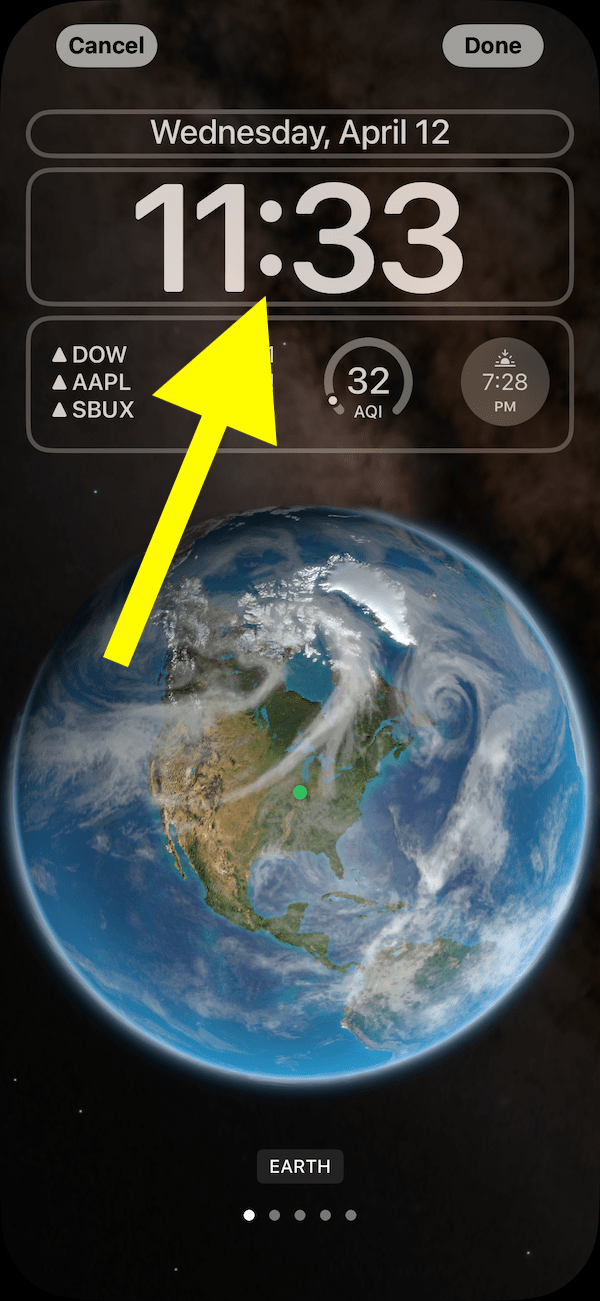 You will see eight font options along with several color options. Select a font that you like best. Select a color, too, if you want to change the color as well. If you don't like any of the color options, scroll right on the row of colored dots until you see a multicolored option. Tap on it to open a color selection tool.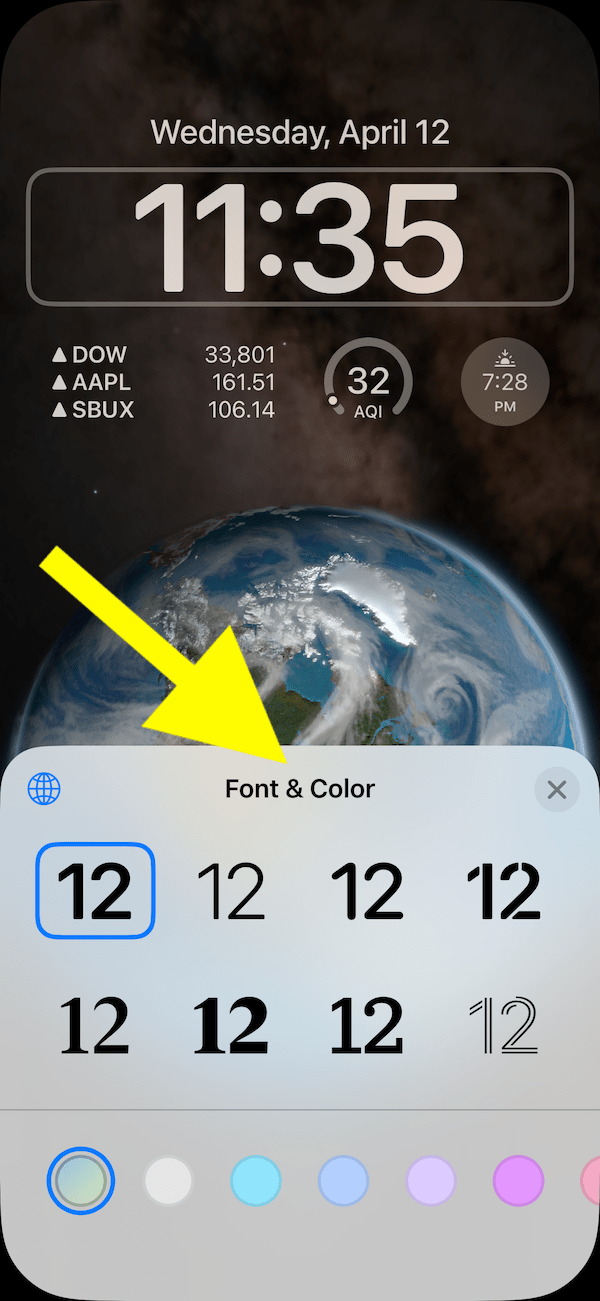 You may also notice the globe icon in the corner. You can tap that to change the font to a different script (one that might be used in another language).
When you are done customizing, tap the (x) button in the right corner and then tap Done.
Now, let's cover how you can do the same things from Settings:
On your iPhone, tap Settings and Wallpaper.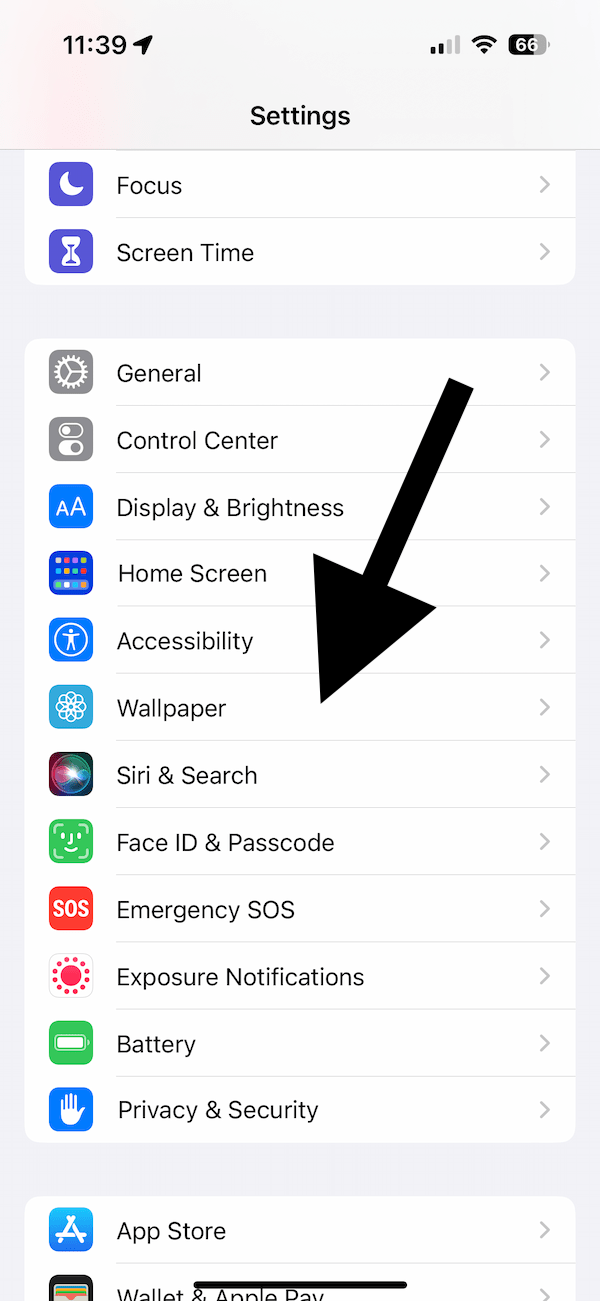 If necessary, swipe left or right to find the Lock Screen you want to customize. Tap your Lock Screen preview.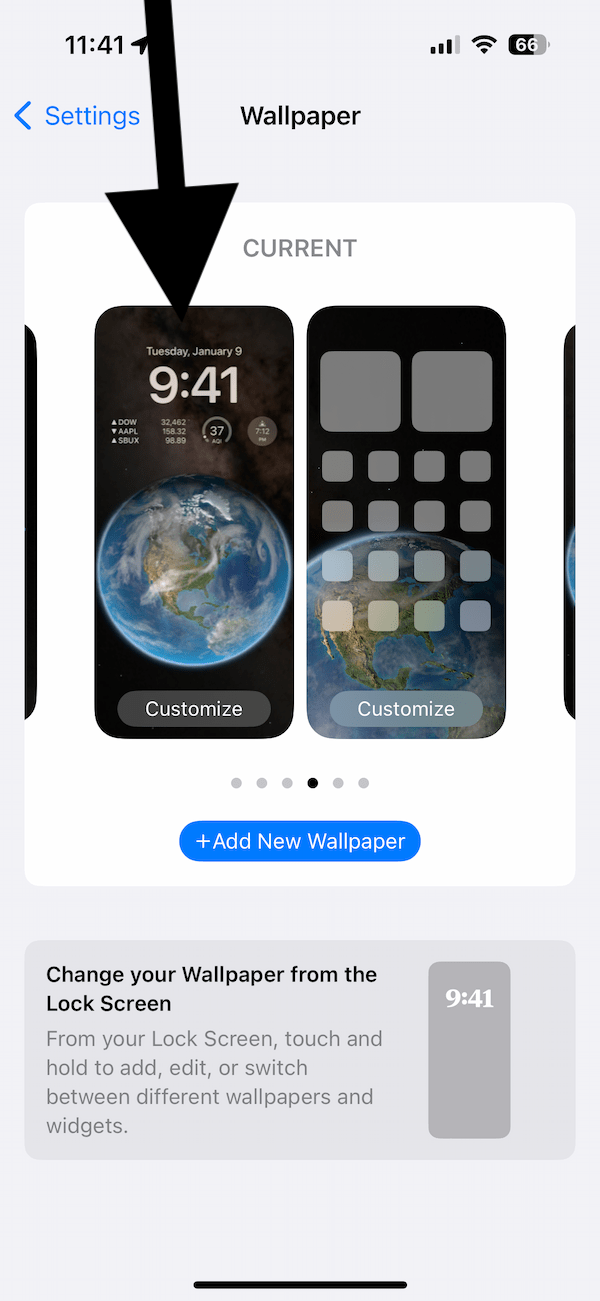 Tap the clock. The rest of the steps are the same as the steps described above.
You will see different font styles. Select a font from the fonts listed and select the color of your choosing.
When you are done choosing a new font and color for your iPhone's Lock Screen clock, tap (x) and then tap Done.
Related articles