How To Change macOS Cursor Size
This short article explains how you can change the curser (also called mouse pointer) size in macOS. This will help you see the curser easily if you have a low vision. Low vision often makes locating the curser a difficult task. Even if you do not have vision problems, you may prefer a larger curser size, especially if you have a larger display. Some users may also have trouble using a mouse while using their Mac computers because of a small pointer. In any case, are you having issues seeing the curser on the screen? If your answer is yes, then this article is for you.
See also: Double space keyboard?
Here is how to make the cursor bigger:
See also: How to start your Mac in Safe Mode
1. Open System Preferences. System Preferences lets you adjust system settings to customize your Mac. There are a number of different ways to do this. Here is how, for example:
You may click the System Preferences icon in the Dock
Or you may choose Apple menu > System Preferences.
2. You will see several options arranged in rows by category. Now click the Accessibility option in the System Preferences window. If you cannot find the Accessibility option, you may want to use the search field at the top of the window.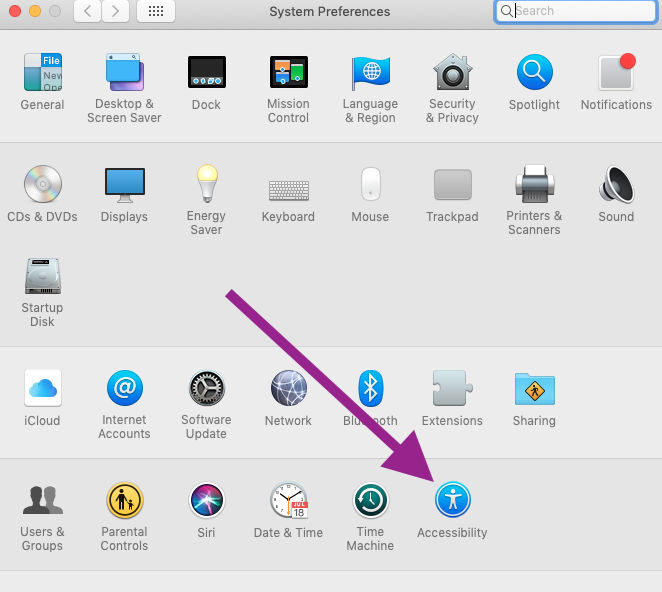 3. Click Display (lefthand column).
4. Now, you may move the Cursor Size slider to the right as far as you need, larger or smaller. If you drag the slider all the way to the left, that's the normal (default) size; all the way to the right, that's the biggest size. While you drag, you will be able to preview the size.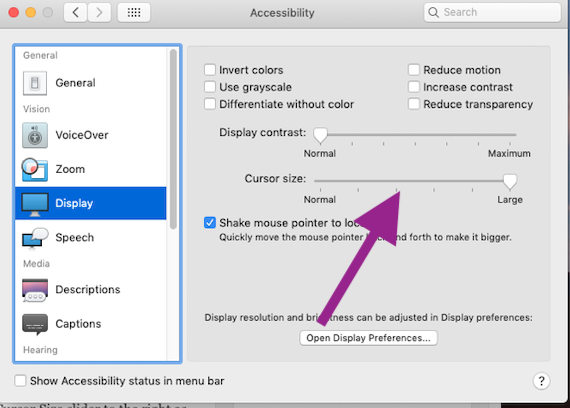 See also: Mac Spotlight Search Not Workin?