How to Change the Passcode on iPhone and iPad
The passcode on your iPhone or iPad is the code you enter from the Lock Screen when you can't open your device using Face ID or Touch ID. You may want to change the passcode on your iPhone or iPad. One reason for this could be to keep others from using your device (a child, a sketchy roommate, etc.). You may be worried about thieves (see the "Things to consider" section below). Or, you may just want to change it to something easier to remember. No matter your reason, it's pretty easy to do.
Note, if you have forgotten your passcode, it's a little less easy to remedy, but you can still factory reset your device to recover it (and then restore from a backup). See
How to change the Lock Screen passcode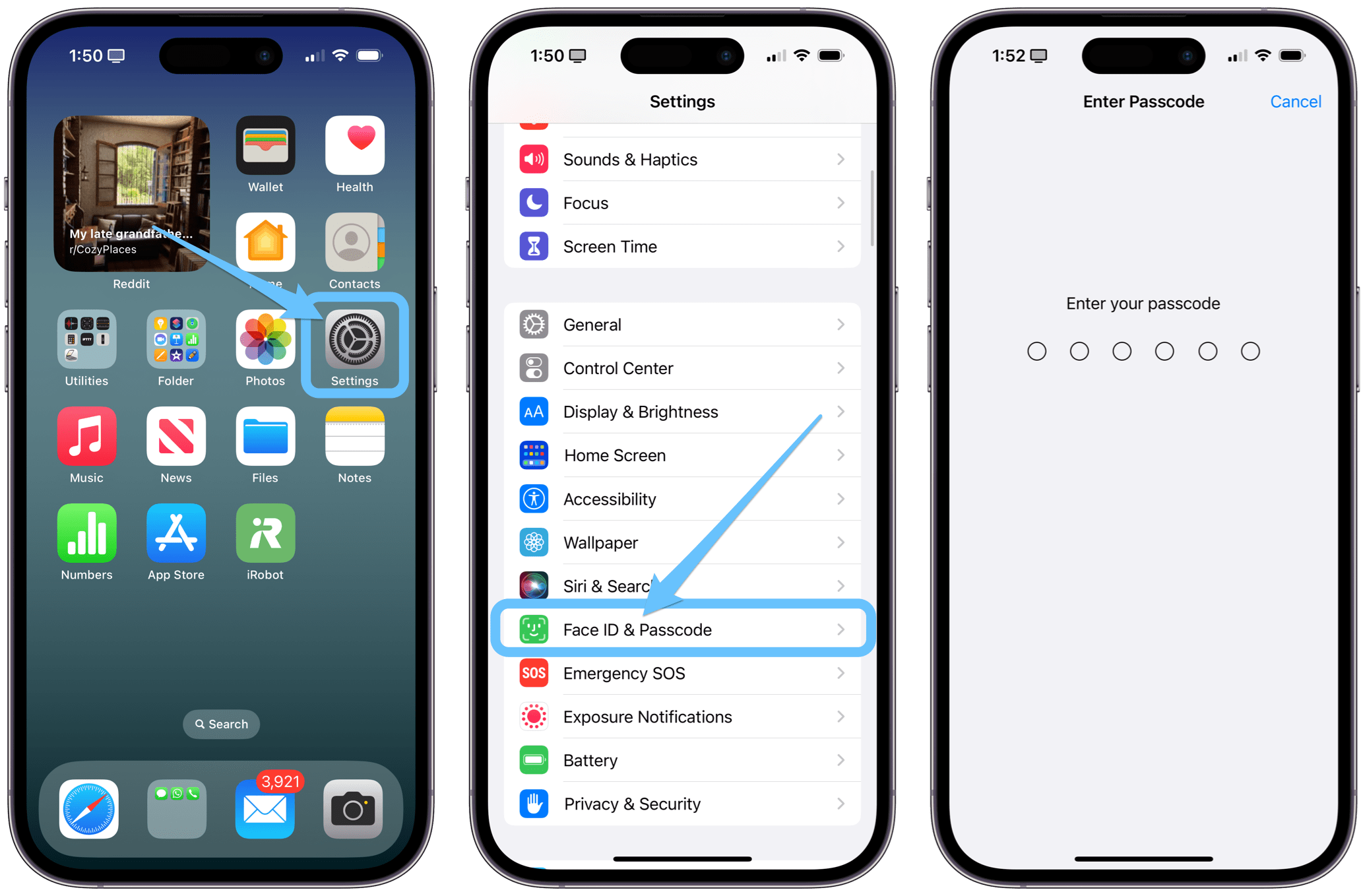 Open Settings on your iPhone (or iPad).
Tap on Face ID & Passcode or Touch ID & Passcode.
Enter your current passcode.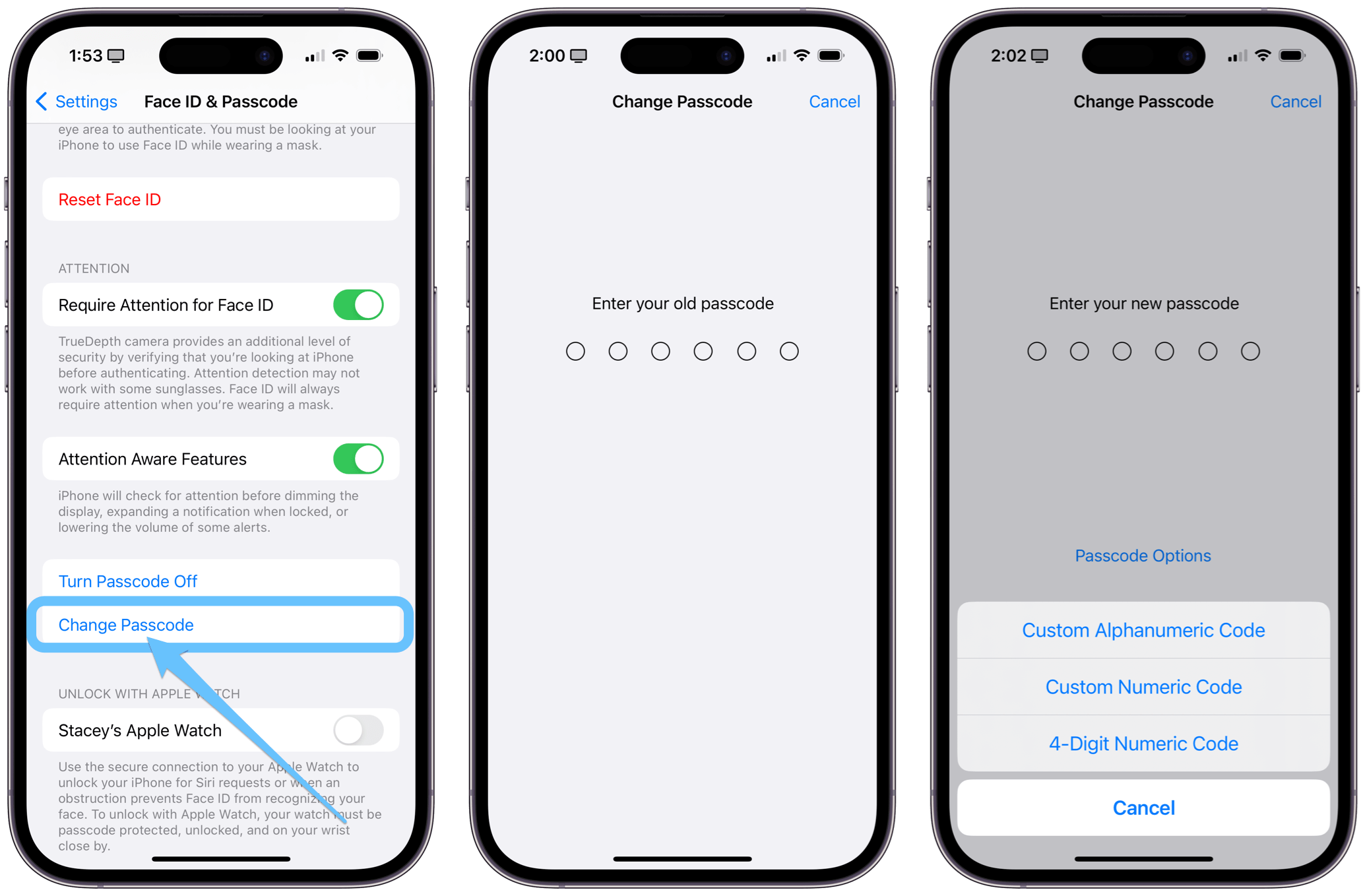 Scroll down and tap on Change Passcode. Note, if you don't want to use a passcode, you can instead tap Turn Passcode Off.
Enter your old passcode again.
Now, you can either:

Enter the new passcode.
Tap on Options to change the passcode format. Choose from one of the following, then enter a new code:

Custom Alphanumeric Code
Custom Numeric Code
4-Digit Numeric Code

Re-enter your new passcode to verify.
Things to consider when changing your passcode
An iPhone is generally pretty safe; if you lose it, you can put it in Lost Mode and essentially shut it down so that it will be useless to anyone who finds (or steals) it. This has no doubt kept many iPhones safe from theft. However, thieves can make use of your iPhone if they have your passcode. If someone watches you enter your passcode and then steals your iPhone, they can then do almost anything they want with your phone and the information contained on it, including stealing money from money transfer apps.
This problem has shown up recently in the news. If you often go out socially, you may want to take steps to prevent this kind of theft:
Try the alphanumeric passcode option for a stronger passcode.
Don't let anyone see you punch in your passcode while in a public place.
If this is a problem you are concerned about, you can read more about how to keep your data safe from these kinds of thieves.
Related articles