iPhone Says Voicemail Is Full But It Is Not, Fix
Several users are reporting this voice mail problem. It seems that iPhone displays a warning message saying voicemail is 95% or 100% full, even though there are no voicemail messages or there are just a few messages.
Are you also getting voicemail full notifications and deleting messages are not solving the problem? Then this article is for you.
Please try each step below until your issue is resolved:
See also: iPhone Keeps Saying Incorrect Wi-Fi Password (But It's Correct)
Before you do anything, make sure that your iPhone is running the latest version of iOS.
1– Please make sure that you deleted voicemails completely. I say this because when you delete a message it's removed from the visual voicemail list (looks deleted) but they are not really deleted. To permanently delete them, go to Phone > Voicemail > Deleted Messages (at the bottom of the screen) > and then tap Clear All. And then check to see if you are still getting this warning messages. Before deleting messages, make sure that your wireless coverage signal is strong enough for your voicemail services to work.
2– If you are still have this problem, now turn on Airplane Mode on your iPhone (Settings > Airplane Mode) and then delete the voicemails. And tap Deleted Messages and Clear All. And now turn off Airplane Mode.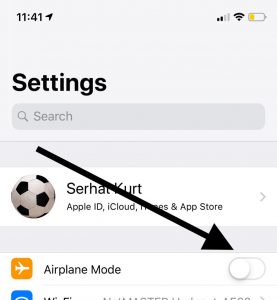 3– On your iPhone, tap Settings > Phone and then tap Change Voicemail Password and change your password. Then Call Voicemail (dial *86 for Verizon for example) and before entering your password just hung up. And now check to see if your problem is resolved. Please note that there is no way to reset this password on your iPhone if you forget it. If you forget, you need to call your cellular carrier.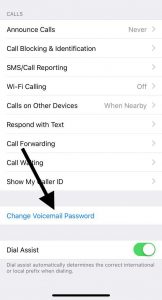 4- There may be a carrier update addressing this bug. Settings > General > About and if there is an update, you will see a message. If you do not see the update message, then go to the next step.
5– Reset network settings. On your phone, go to Settings > General > Reset and tap Reset Network Settings. Please note that this action will erase your network settings like Wi-Fi settings and passwords etc.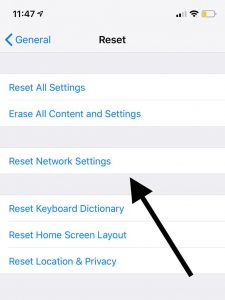 6– On your iPhone, if you turned on Call Forwarding, turn it off and an again. Go to Settings > Phone > Call Forwarding.
If nothing above helps you, you may want to contact your cellular network provider (Verizon, AT&T, Sprint etc) as they are in control of voicemails. They are stored on the provider's servers. They will have to fix this problem if you are still experiencing it.