How to Convert HEIC to JPG on iPhone for Free
There are different reasons you may want to convert an HEIC image to JPG. Although HEIC is Apple's proprietary format, most systems can read HEIC now, and images saved in HEIC are fairly small (compressed) but retain a high-resolution quality. Still, you may need to manipulate the photo or upload it somewhere in another format. Fortunately, this is easy to do right from your iPhone – no third-party apps needed.
Convert an HEIC image to JPG on iPhone
You can convert an image by creating a JPG copy from the Photos app.
Open the Photos app and tap Select near the top of the screen. Tap the images you want to convert.
Tap on the Share button in the lower-left corner of your screen, then choose Copy Photo(s).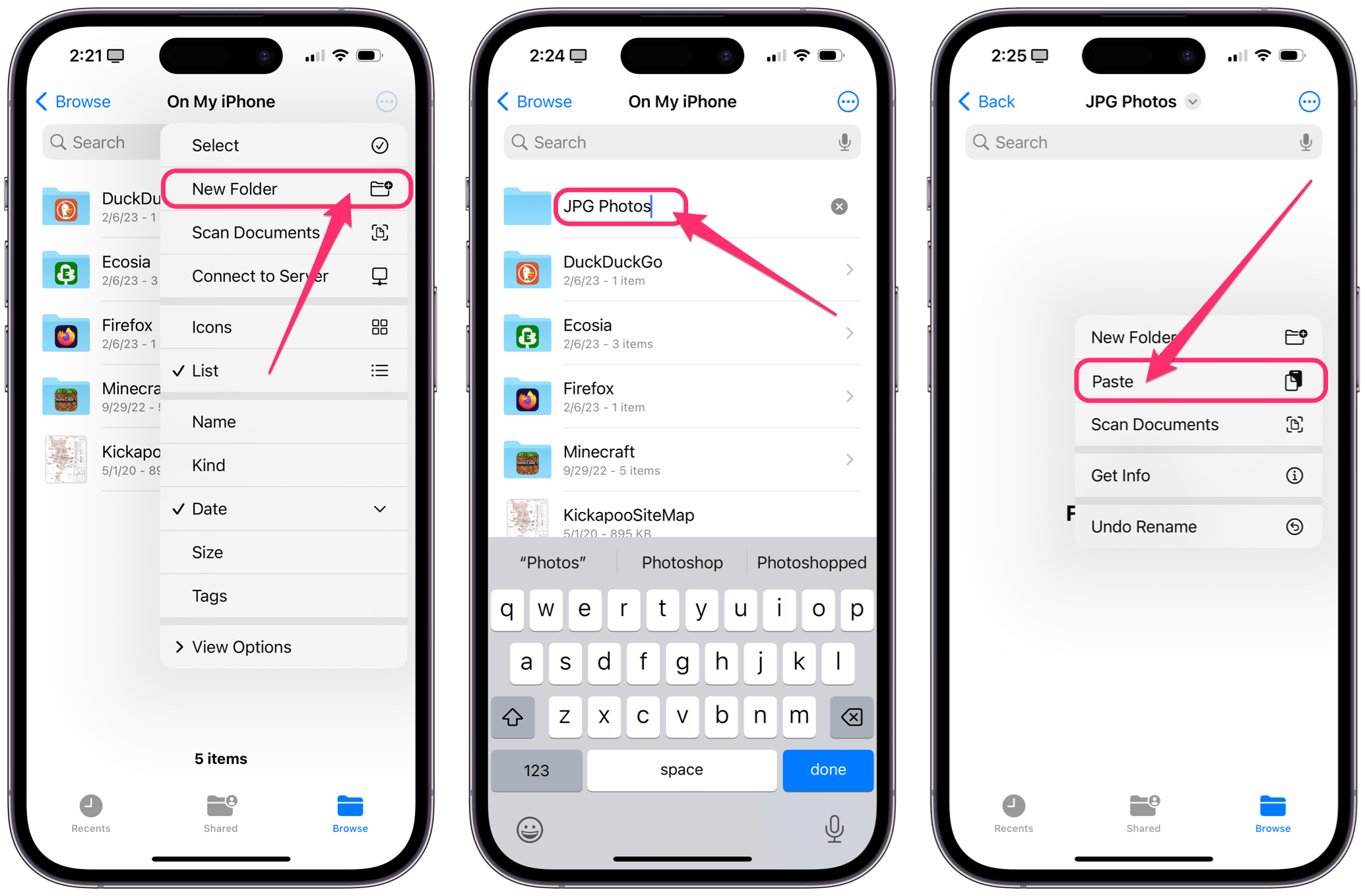 Open the Files app. You will create a new folder to hold the copied image. Navigate to the folder where you would like the new folder to live. Choose something in iCloud Drive if you want to access the image on your Mac (or iPad).
Tap on the three dots button in the upper-right corner of the screen and select New Folder.
Name your new folder, then tap Done. Tap to open the new folder.
Press your finger on an empty space, and a menu should appear.
Tap on Paste.
The copied images are now saved in the new folder in JPG format. To check this, you can long press an image icon to open a menu. Select Get Info to see information about the image, including the format.
Share the converted JPG image
You probably converted the image for a reason. You can share the JPG image from the Files app, save it back to the Photos app or just open it from Finder on your Mac (if you saved the image somewhere on iCloud Drive).
With the JPG image open showing in the Files app, long press on the image to open a menu.
You can do one of the following:

Tap Copy, then paste the image in another app.
Tap Share.

You can choose one of your contacts or an app like Messages or Mail near the top.
Tap Save Image to save the image to Photos. Then, you can find it in Photos by looking in the Recents Album.
Save all your new photos as JPG
You can change the settings on your iPhone so that all of your new Camera photos are captured and saved using JPG. If you do this, the photos will likely take up more space on your iPhone. Many videos will still need to be saved in High Efficiency.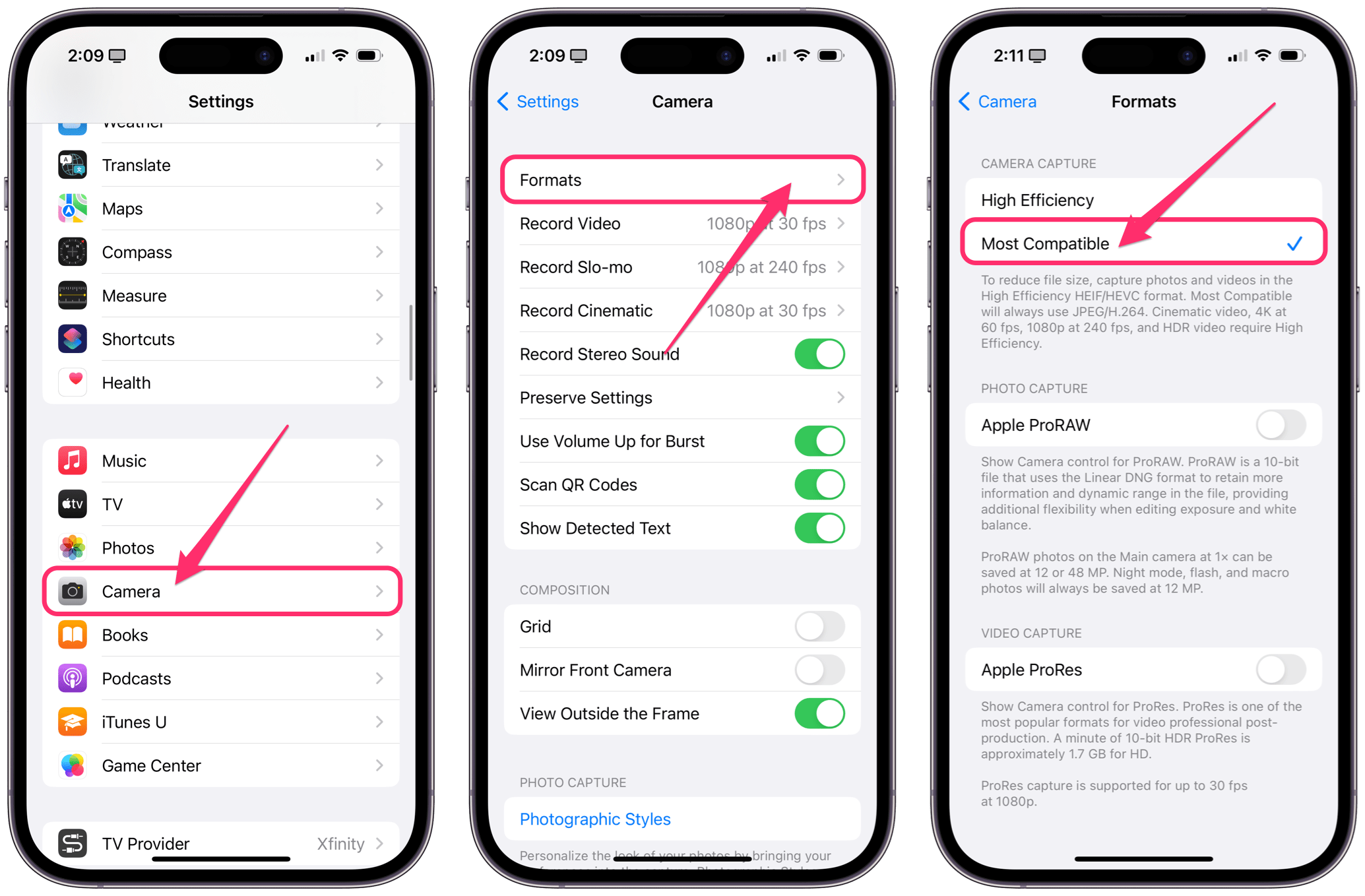 Open Settings on your iPhone.
Scroll down and select Camera, then tap on Formats.
Select Most Compatible.
Related articles