How to Crossfade Songs in Apple Music
Are you annoyed by the gaps between songs when you are playing something in Apple Music? Do you want a smooth transition between the songs? One way to accomplish this is to remove the silence between tracks and have 2 tracks overlap by fading out the first while fading in the next for a seamless listening experience. This is called crossfade.
You can turn on crossfade in Apple Music. When you enable this, there will be no gap between tracks, and the music will never stop – because these gaps can be a vibe killer. Apple Music allows users to adjust the crossfade duration to between 1 and 12 seconds. The way this works is that, let's say you set it to 12 seconds, the next track will start fading in when there are 12 seconds left in the current song, and the crossfade is complete after 12 seconds. For most playlists, 12 seconds is too long. Most people set this to 4-5 seconds. But, of course, it is up to you.
One negative aspect of crossfading could occur when you are listening to songs consecutively from an album. Some albums use artistic effects between songs, and crossfade may ruin this. The good news is that Music will automatically disable crossfading when you play consecutive tracks from the same album.
Apple Music crossfade on iPhone
You will need iOS 17 later.
On your iPhone, open Settings and tap Music.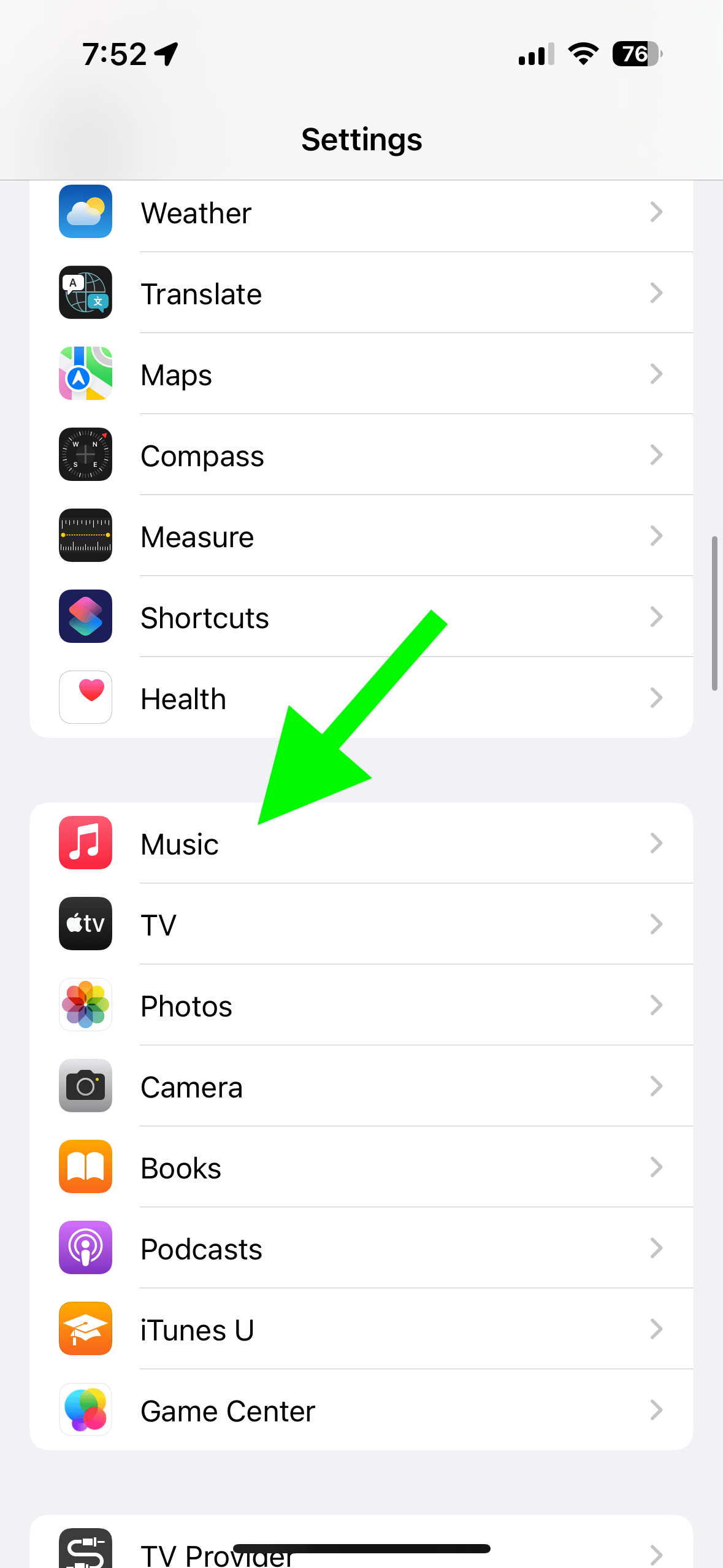 In Music settings, scroll down and find the Audio section. Turn on Crossfade. You can also adjust the crossfade duration by dragging the slider.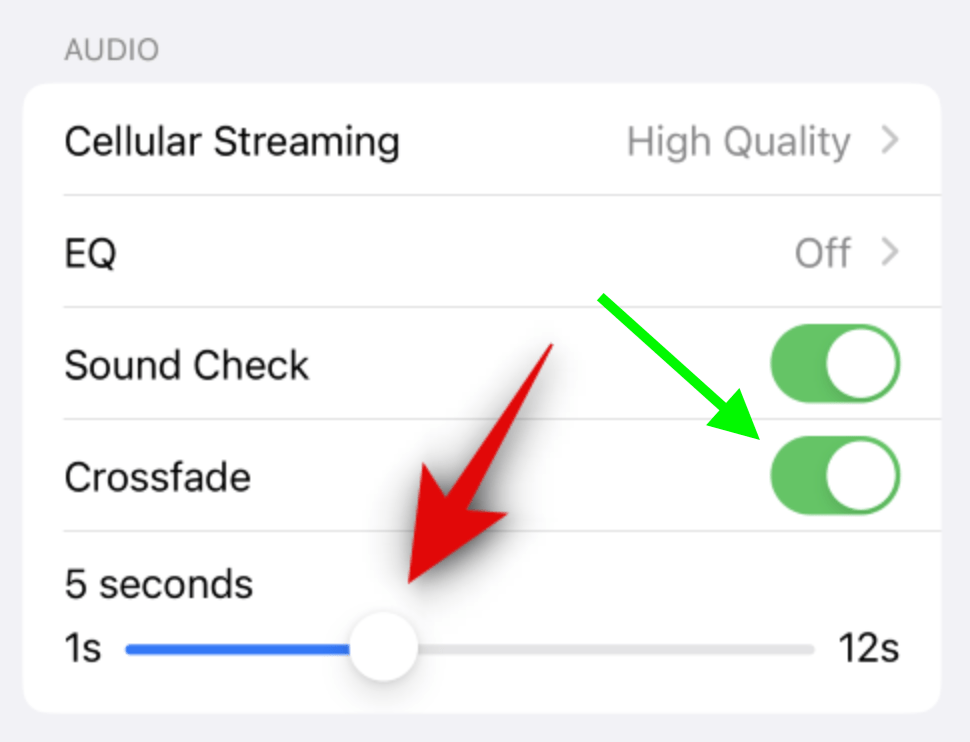 Apple Music crossfade on Mac
You will need macOS Ventura or later.
Launch the Apple Music app.
Click Music, then Settings.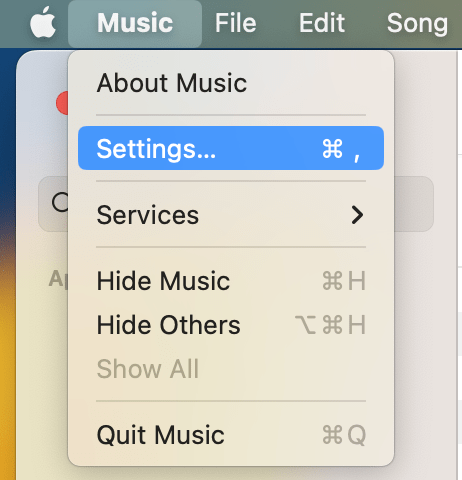 Click the Playback tab. Then check the Crossfade Songs box. Drag the seconds slider to adjust the duration of the crossfade. Click OK when you are done.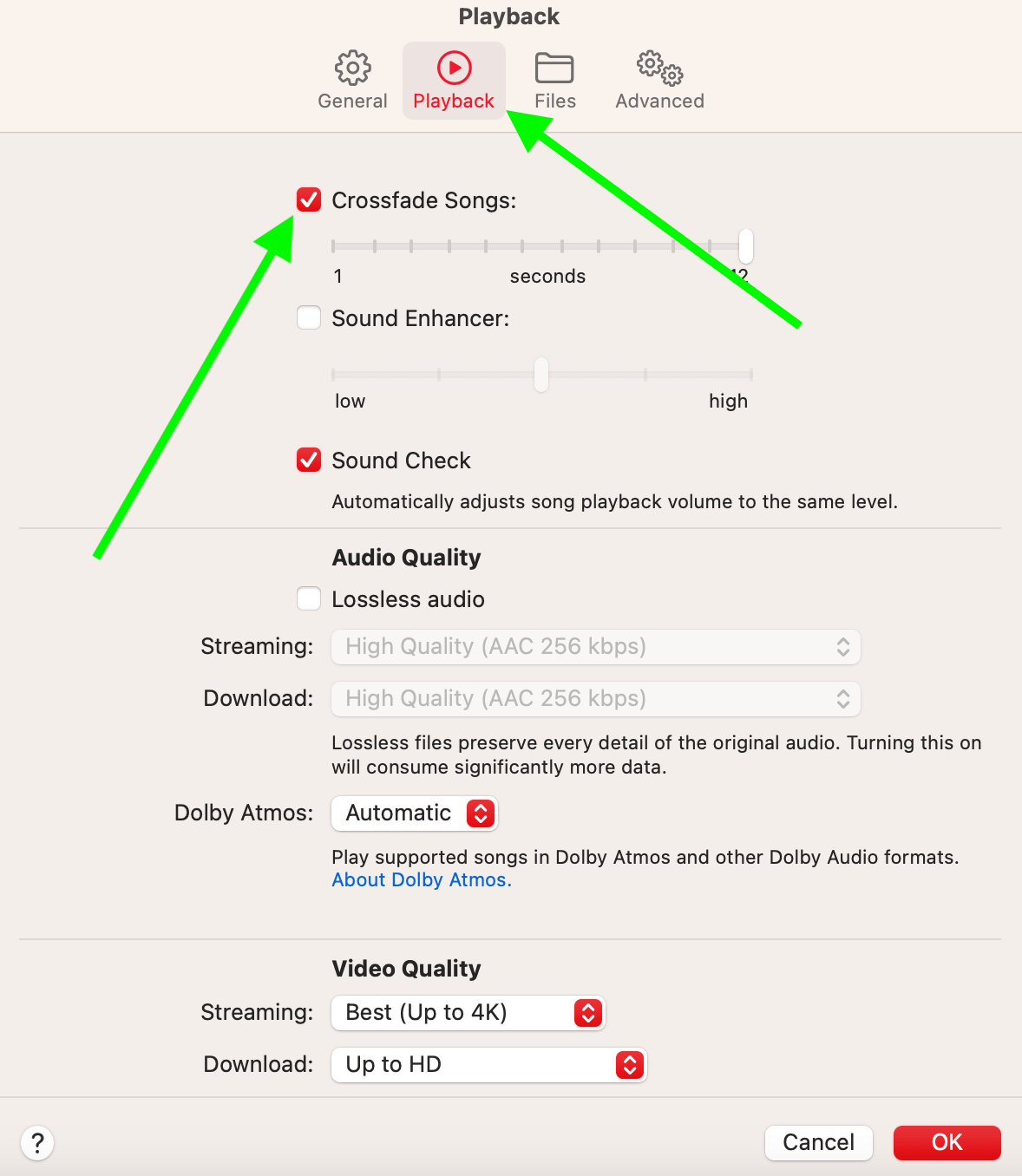 Now, you have enabled crossfading in Apple Music. If you do not like it, you can always turn it off by repeating the same steps.
Related articles