How to Find FaceTime Photos
Where do FaceTime photos go? You can take photos while you are on a FaceTime video call. These photos are Live Photos, meaning they are like very short videos with audio. You can take photos in individual or group FaceTime video calls.
While in video calls, you will see a round white shutter button. This button is located in the bottom-right corner on iPhone or iPad. On Mac, it is located in the top-right corner. When you tap this, a Live Photo will be taken. All parties in the call will be notified when you do this. If you do not want the other party to know, you could take a screenshot.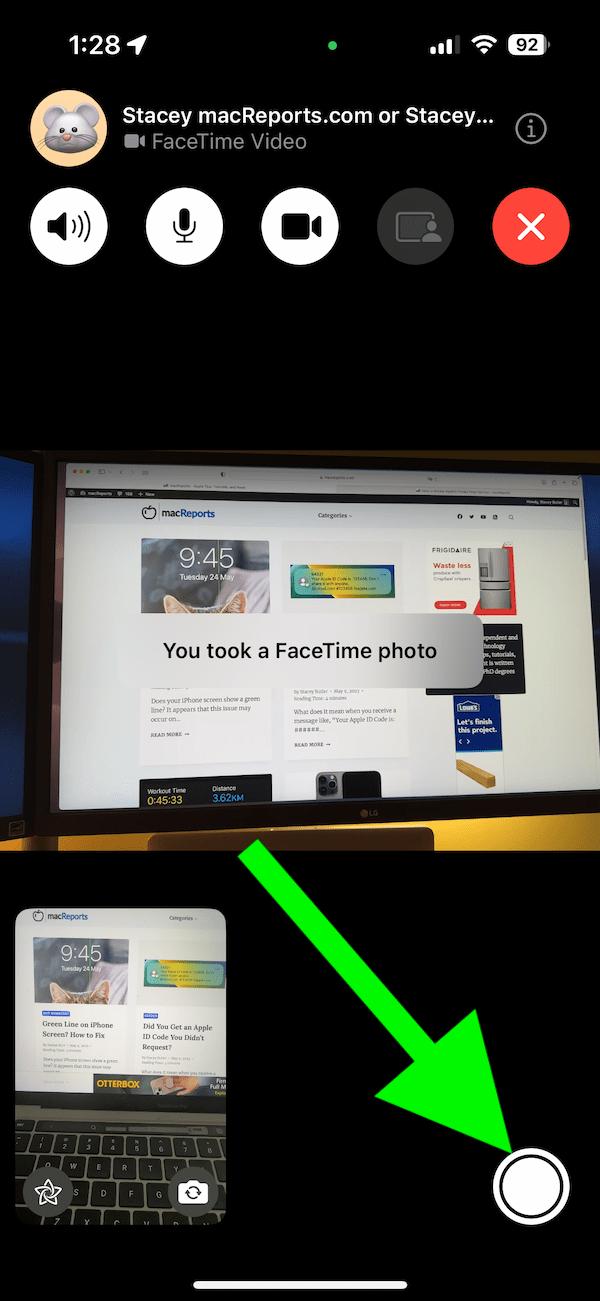 You may think that this is not a necessary feature, as someone could always just take a screenshot. These photos are different than screenshots or screen recordings. Screenshots record everything that appears on the screen, including your video thumbnail and the buttons and other icons. However, FaceTime photos only record the actual camera screen without the buttons or other details.
See this if FaceTime photos are not working or saving.
How to find and play your FaceTime photos
Your FaceTime photos are saved to the Photos app on your iPhone. If you are using more than one Apple device signed in with the same Apple ID, your FaceTime photos will appear on all other devices as well. These FaceTime photos will be treated as regular live photos by the Photos app. To access them, you will need to open Photos. After accessing them, you can then share, edit or use the FaceTime photo in any way you want. Here is how:
On iPhone or iPad:
Open Photos.
From the bottom tabs, tap Albums.
Scroll and find Live Photos.
Alternatively, if you just took the photo, you will find them in the Recents album too. Or you can tap the Library tab, then All Photos and scroll up or down to locate it.
On Mac:
Open the Photos app.
Click the Media Types menu under Albums in the left sidebar.
Then click Live Photos.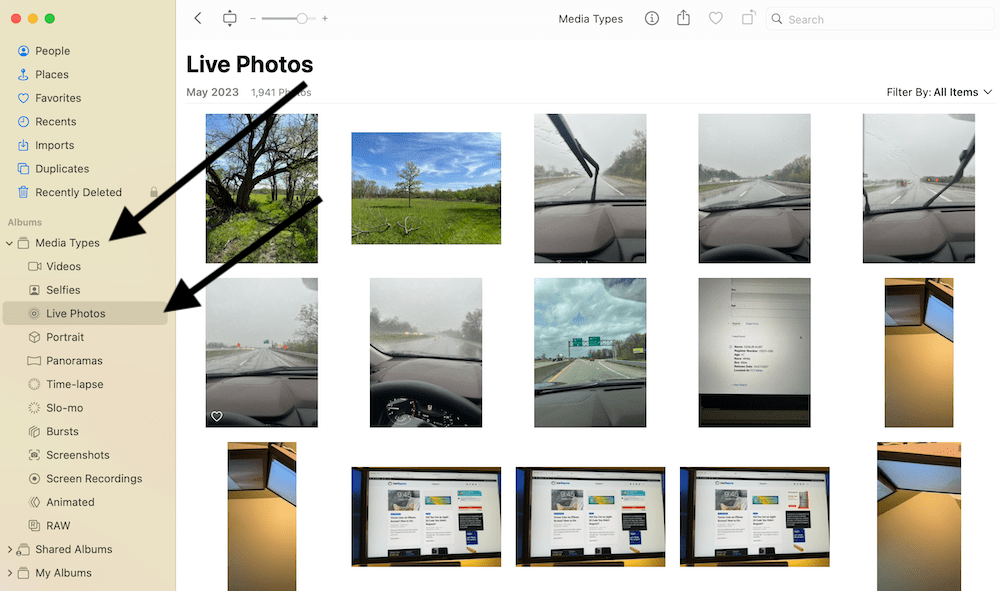 You can also find FaceTime photos via the Library or Recents menu from the sidebar.
Related articles