How to Fix StandBy Mode Not Activating
If your iPhone does not go into StandBy Mode when it should, there are several steps you can take to ensure that you are doing everything correctly. There can be several possible reasons. In this article, I'll guide you through several effective solutions that can assist you in fixing StandBy mode on your iPhone to get it working.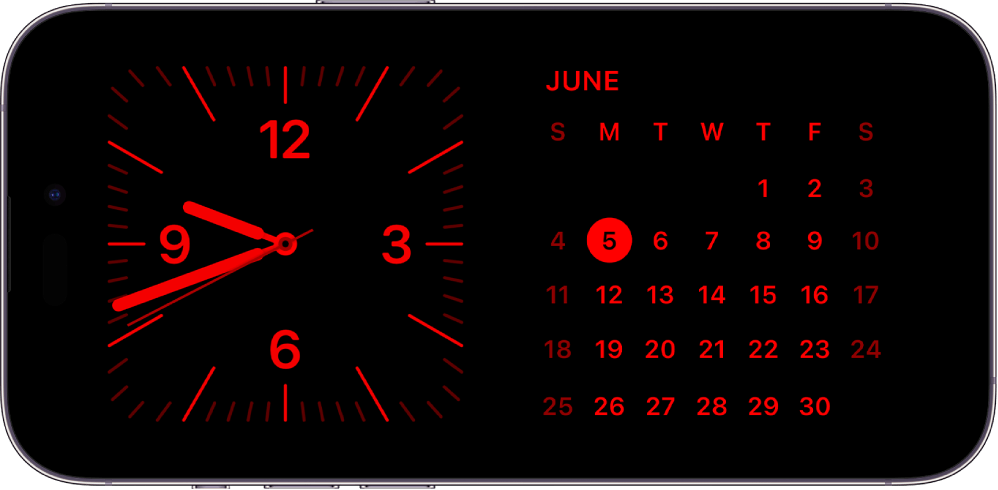 How StandBy works
StandBy is a Lock Screen mode introduced in iOS 17. It is activated when an iPhone is both charging and positioned on its side.
You can utilize the StandBy mode to conveniently access helpful information such as the date and time from a distance while your iPhone is in the process of charging.
Think of StandBy as a display option for your iPhone, providing swift access to various informative screens that can be effortlessly viewed from a distance. This feature can be activated when your iPhone is charging on surfaces like a desk or nightstand by propping the iPhone on its side or by using a wireless charger where the iPhone can charge in a horizontal position. In cases where you charge your iPhone during the night, StandBy intelligently adjusts to low-light conditions, casting a soothing red hue and can be used like a bedside clock.
While StandBy mode is accessible on all iPhone models compatible with iOS 17 (see the list below), the capability to utilize its always-on feature is exclusive to iPhone 14 Pro and Pro Max and iPhone 15 Pro and Pro Max models.
iPhone models with StandBy mode:
iPhone SE (2nd generation)
iPhone SE (3rd generation)
iPhone XR
iPhone XS
iPhone XS Max
iPhone 11
iPhone 11 Pro
iPhone 11 Pro Max
iPhone 12 mini
iPhone 12
iPhone 12 Pro
iPhone 12 Pro Max
iPhone 13 mini
iPhone 13
iPhone 13 Pro
iPhone 13 Pro Max
iPhone 14
iPhone 14 Plus
iPhone 14 Pro
iPhone 14 Pro Max
iPhone 15
iPhone 15 Plus
iPhone 15 Pro
iPhone 15 Pro Max
How to activate StandBy
Ensure that the following are met:
StandBy is enabled in Settings (Settings > StandBy). It is enabled by default.
Your iPhone should be in the locked state while charging, using either a MagSafe or Qi-based wireless charger, a Lightning charger, or a USB-C connector. You must connect your phone to power for StandBy to function. Simply turning your phone sideways won't activate StandBy.
Ensure that your iPhone is in a stationary horizontal position.
When these conditions are met, the StandBy mode automatically appears. From my own experience, I know that the iPhone needs to be still, if you keep moving it, the StandBy mode will not come on.
What to do if StandBy does not activate
Is your iPhone running iOS 17 or later? Go to Settings > General > Software Update to check for updates. I listed above the iPhones that can support iOS 17.
Ensure that your device is locked, charging and is placed on its side.
Ensure that StandBy is enabled (Settings > StandBy).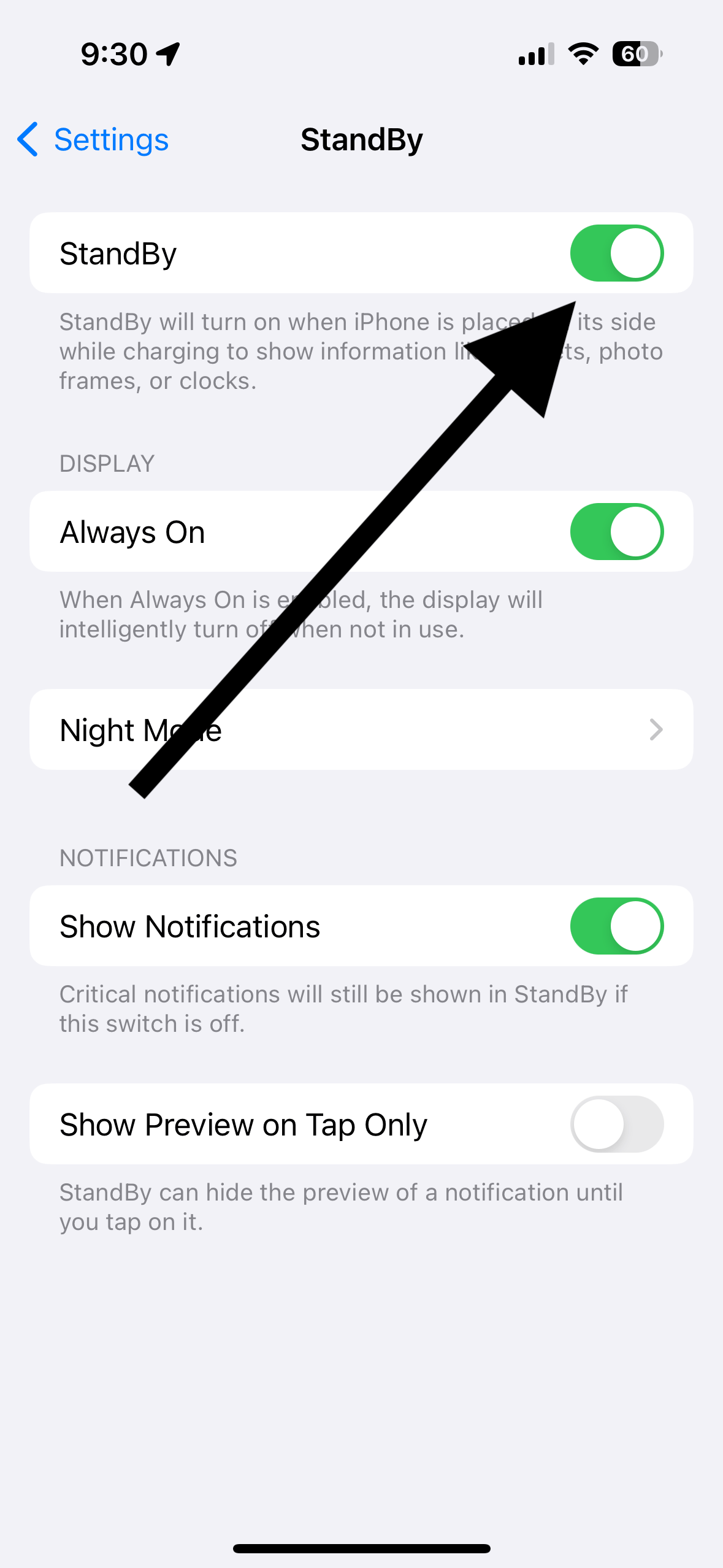 Ensure that Orientation Lock is disabled. Open the Control Center by swiping down from the top-right corner of the screen and ensure that Portrait Orientation Lock is off, unlike the screenshot below.
Restart your iPhone and then try again. To do that, press and hold one of the volume buttons (up or down) and the Side button until you see the power-off slider. Drag the slider. Wait until your iPhone turns off fully. After about 30 seconds, press and hold the Side button until you see the Apple logo.
Related articles