How To Disable Screenshot Thumbnail On Mac
When you take a screenshot or screen recording, a little screenshot thumbnail preview will appear for a few seconds, and if you do nothing and if you ignore it, your screenshot (or video recording) will be saved, by default, to your desktop, unless you change your chosen save location (see also: How To Change Mac Screenshot Locations).
This article explains how you can disable the thumbnail of the screenshot popup that appears in the lower-right corner of your screen and floats there briefly after you take a screenshot or video on your Mac.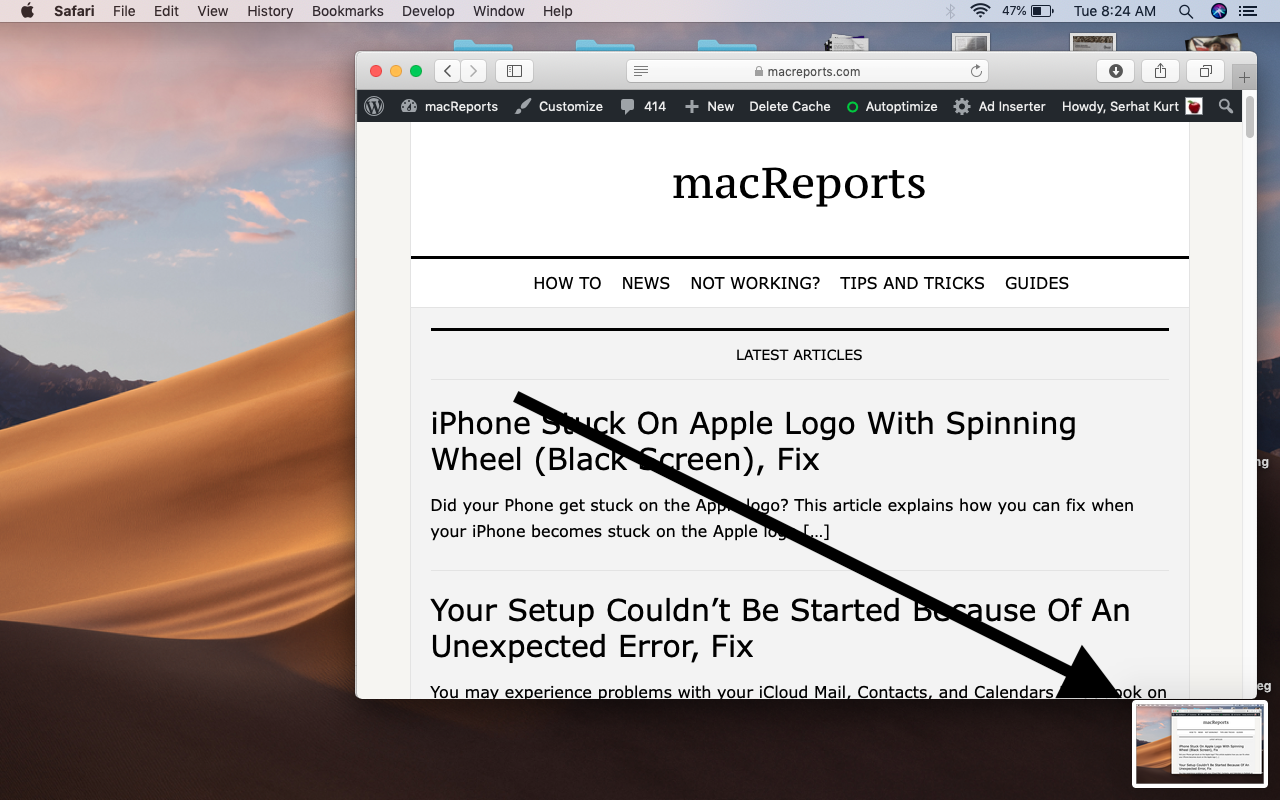 Many people may find this a neat feature that lets you share and edit the image easily by using the markup tools in the toolbar (you can crop, rotate, annotate etc). But some others may find it annoying. If you find this feature is annoying, and if you do not want the small preview to appear, then this article is for you. Here is how:
See also: How To Record Your Face and Screen On Your Mac
Hide the floating screenshot thumbnail
Open the Screenshot utility on your Mac. There are few ways to open this. You can choose one of them:

By pressing Command-Shift-5, or
By going to the Other folder in Launchpad, or
By going to Applications/Utilities folder in the Finder, or
By searching for "Screenshots" in Spotlight.

Click the Options menu.
Deselect Show Floating Thumbnail
Exit the Screenshot utility
Now these little preview popups will not appear. When you take a screenshot, it will directly go to the chosen save location.
macOS lets you capture or video record the entire screen, a window, or just a selected portion of the screen.