How to Start Up an Apple Silicon Mac (M Chip) in macOS Recovery
This article explains how you can access Recovery Mode on a Mac with Apple silicon. These Macs contain Apple M chips. On an Intel Mac, the process is different. You use the keyboard combination Command + R on Intel Macs.
macOS Recovery (also called Recovery Mode) is a built-in tool that offers emergency maintenance. This tool is part of the recovery system of your Mac. Using this mode, you can:
Newer Mac models use Apple's M chip. Currently following models use this chip:
MacBook Air (M1, 2020)
Mac Mini (M1, 2020)
MacBook Pro (13-inch, M1, 2020)
iMac (24-inch, M1, 2021)
How to boot an M Mac into Recovery Mode
Before we want to start, let's determine whether you're using a Mac with Apple silicon. Go to the Apple menu > About This Mac and click the Overview tab. Do you see an item labeled as Chip? If it says something like Apple M1, you can use these steps for Recovery Mode. If it says Intel, see this article: How To Use macOS Recovery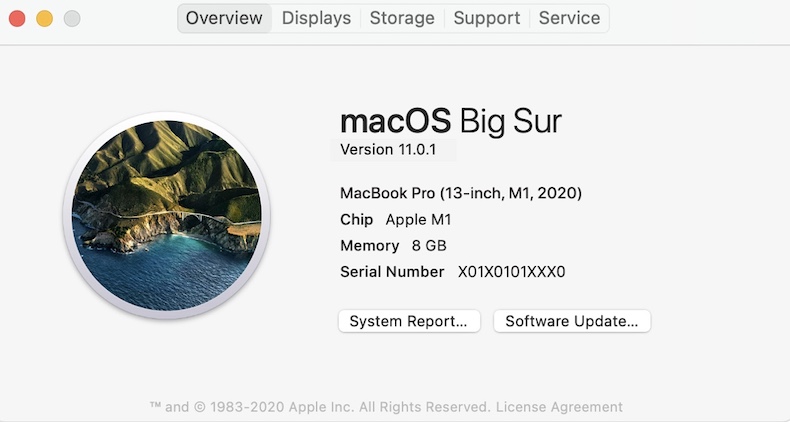 Follow the steps below.
1. Shut down your Mac. You can go to the Apple menu and Restart. And wait a few seconds for your Mac to turn off.
2. Press and hold your Mac's power button for about 10 seconds. Your screen will say "Continue holding for startup options" and then "Loading startup options". Keep pressing it until you see the startup options window. The startup options window is a black screen that shows a gear icon labeled as Options and icons for available startup disks such as Macintosh HD.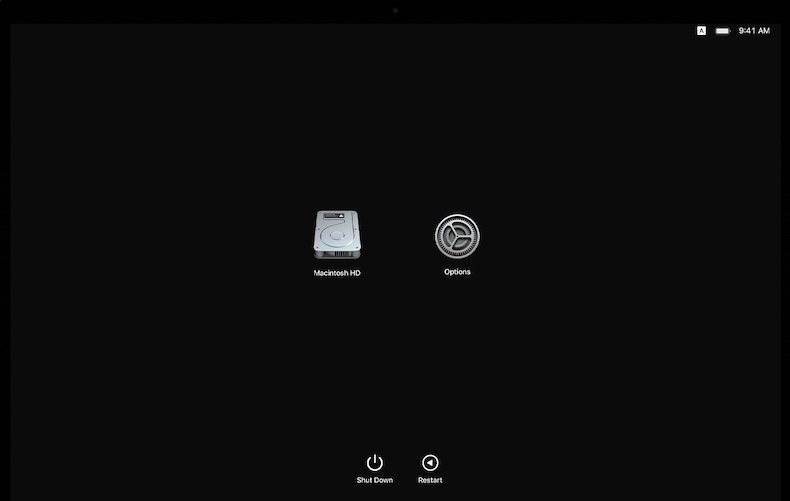 3. Click the Gear icon (Options) and click Continue.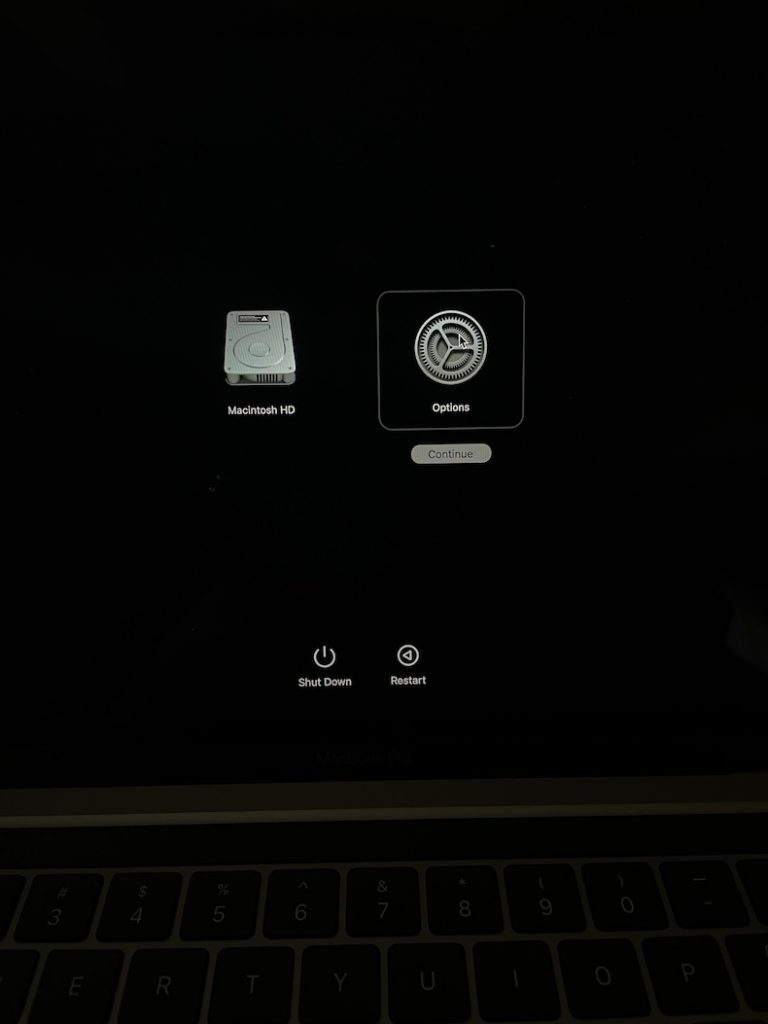 4. Then you will see the macOS Recovery window. Select your username and click Next. And enter your password and click Continue. This is the password you use to log in to your Mac.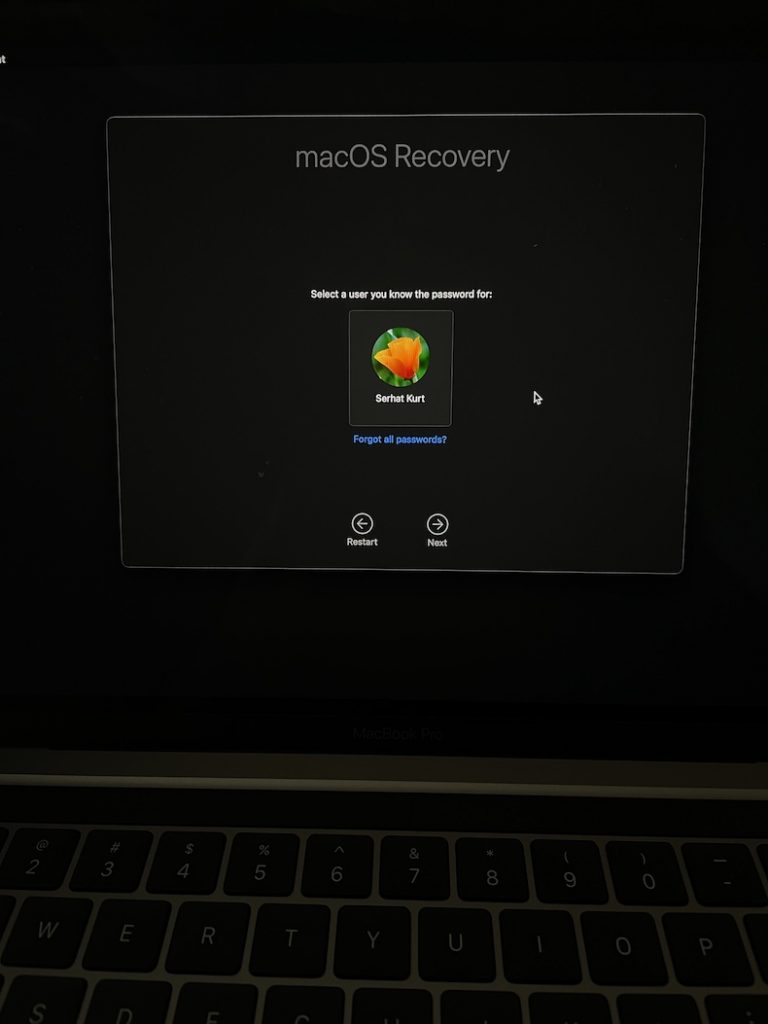 5. After entering your password, you will be taken to the macOS Recovery screen.
What you can do in Recovery Mode
You can perform the following:
Restore from a Time Machine backup.
Reinstall macOS.
Use Safari to get help online.
Use Disk Utility to repair or erase your disk.
You can use Terminal which is available from the Utilities menu in the menu bar.
You can use Startup Security Utility.
To leave macOS Recovery by choosing Restart or Shut Down from the Apple menu.
See also: