How to Set Apple Watch to Vibrate Only
You can set your Apple Watch to vibrate only instead of ringing whenever it receives a notification. You may find this useful in certain situations. For example, this way, your watch won't ring or make sound in the middle of your meeting. To do this, we will change your haptic alerts settings for calls and messages. This is a two-step process, as you can see below:
1. Turn on Haptic Alerts and optimize the strength
Before changing the sound and haptic settings as I describe below, you may also want to not only enable haptics but also adjust your haptic level so that you can be sure to feel the vibrations.
Open the Settings app on your watch.
Scroll down and tap Sounds & Haptics.
Find the Haptics section and ensure that Haptic Alerts are enabled. You will see that there are two Haptic Alerts options: Default and Prominent. Prominent options offer stronger vibrations. You can pick either one.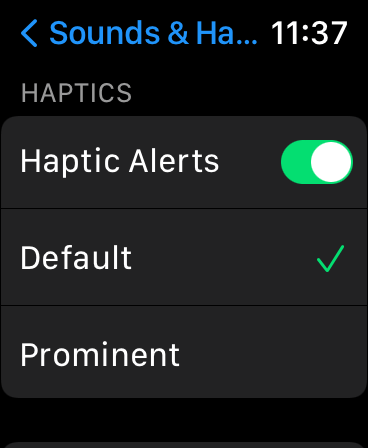 Then scroll back up and find the Alert Volume option which is the first setting on the page. Although this looks like a sound volume, it is also a haptic volume. You can increase or decrease the strength of the haptic alerts to your liking. Ensure that you won't miss important calls or texts because the vibrations are not strong enough.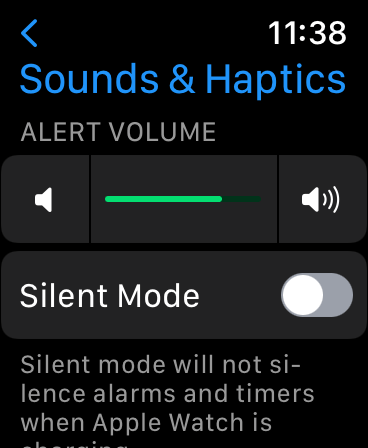 2. Turn on only haptic alerts (vibrations) for phone calls and alerts
After following the steps below, your watch will stop ringing when you receive calls:
On your paired iPhone, open the Watch app.
Select the My Watch tab at the bottom.
Scroll down and tap Phone.
From there, change these settings:

Select Custom instead of Mirror my iPhone.
Under the Alerts section, turn off Sound but ensure that Haptic is turned on if you do not want sound notification when you receive alerts.
Under the Calls section, again turn off Sound and turn on Haptic if you want your watch to vibrate only when you get a call.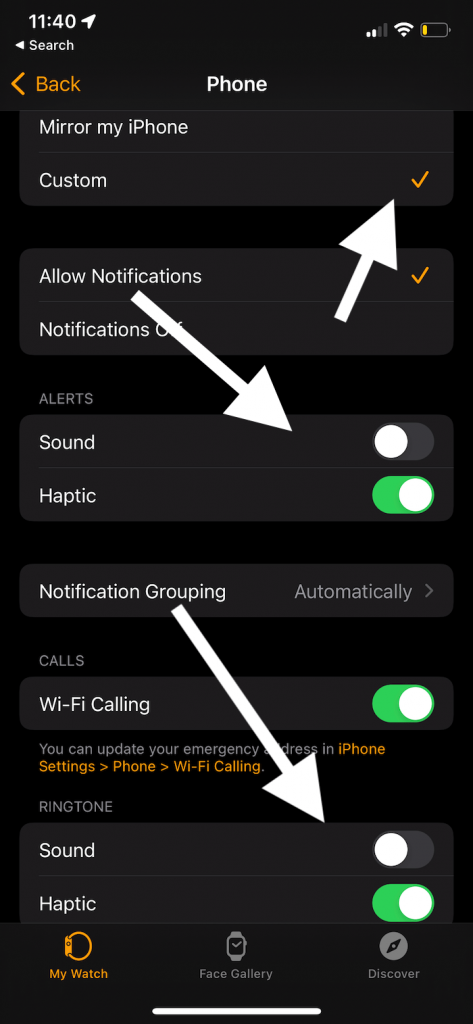 Then tap Back to go back to the previous screen and tap Messages.
Again select the Custom option and then ensure that Haptic is enabled while Sound is disabled. After doing this, your watch won't make the chime sound when you get text messages, including iMessages.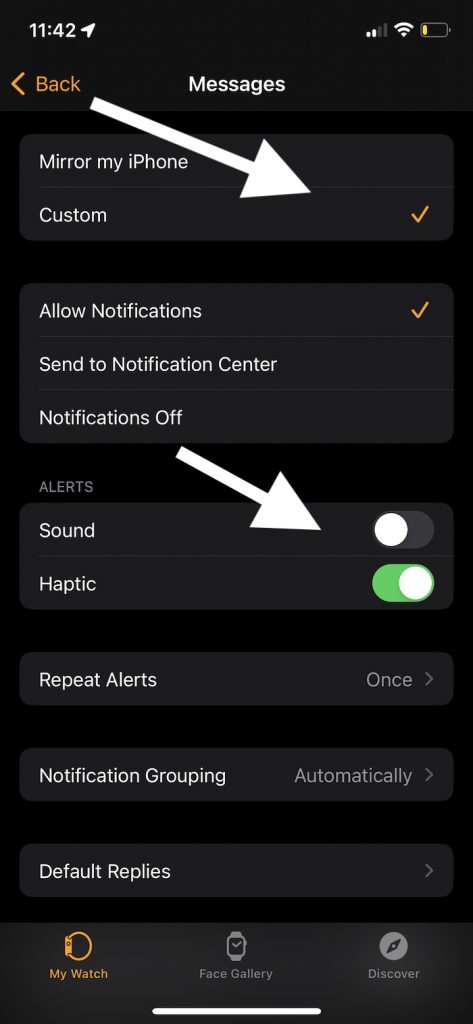 Now your watch won't chime when you receive calls, alerts or messages. It will only vibrate. How strong it will vibrate will depend on your settings. Ensure that you feel the vibrations. This is another option: You can also mute your Apple Watch using Silent Mode. We previously wrote about using Silent Mode, and you can check it out here: How to Silence Calls on Apple Watch.
Related articles