How to Share an AirTag with Family or Friends
One of the new features of iOS 17 is the ability to share an AirTag. This feature is one that many have been waiting for. For example, I have an AirTag on each of my dogs, but I hadn't been able to share their location information with my family. Many people would like to share an AirTag's location. For example, some parents will put an AirTag in a child's backpack so they can track the child, especially if they are walking home from school. Before iOS 17, only one parent could see the child's location.
In this article, we'll tell you how you can share an AirTag's location with someone else who has an iPhone (or iPad).
How to share an AirTag
First, you will need to make sure you have set up the Apple AirTag using your iPhone and that both devices are running iOS 17 (iPadOS 17) or later.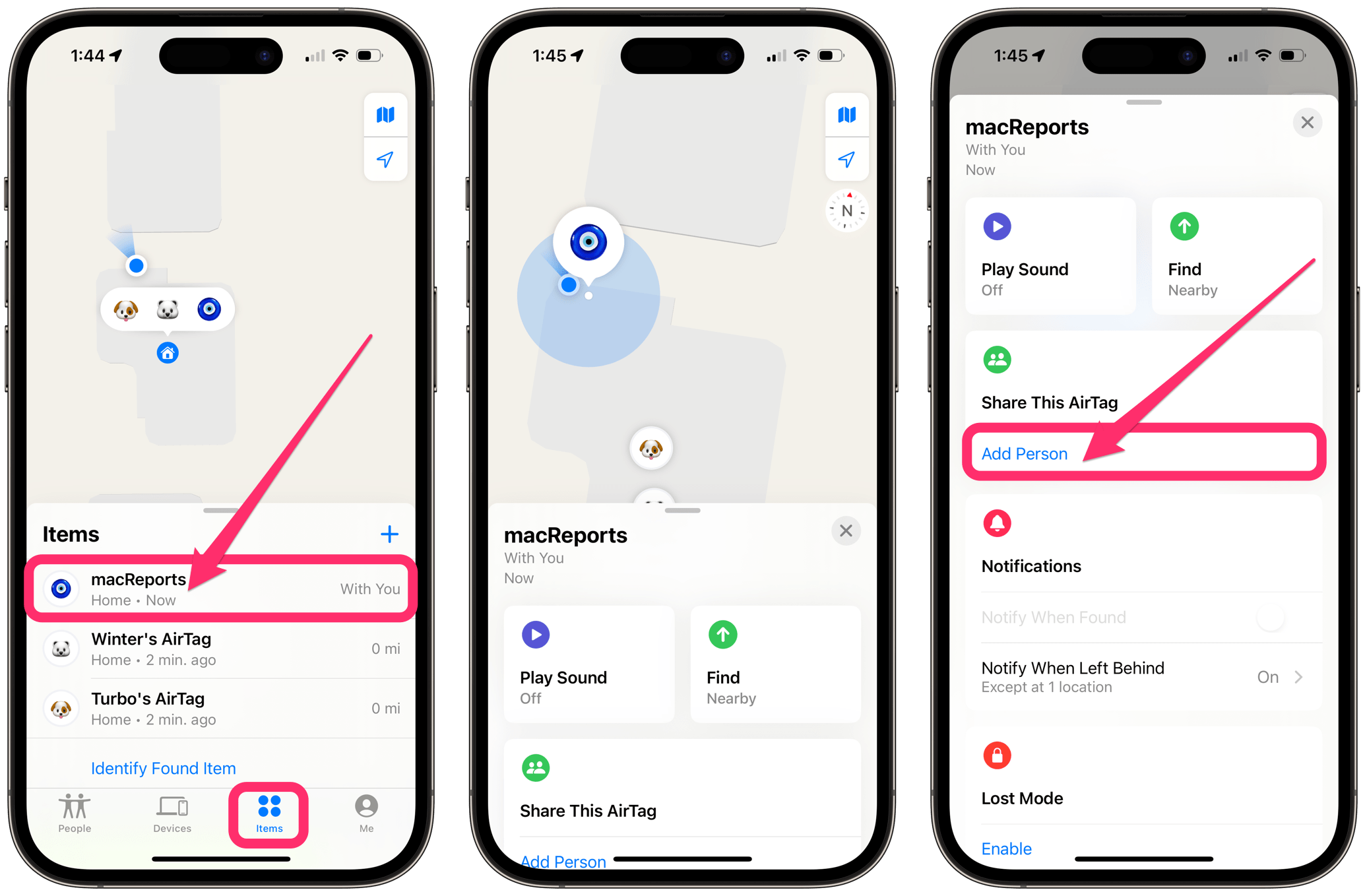 On the device (iPhone or iPad) that is paired with the AirTag, open Find My and tap on Items at the bottom of the screen.
Find the AirTag you want to share in the list and tap on it. Then, below Share This AirTag, tap Add Person. Swipe up if necessary.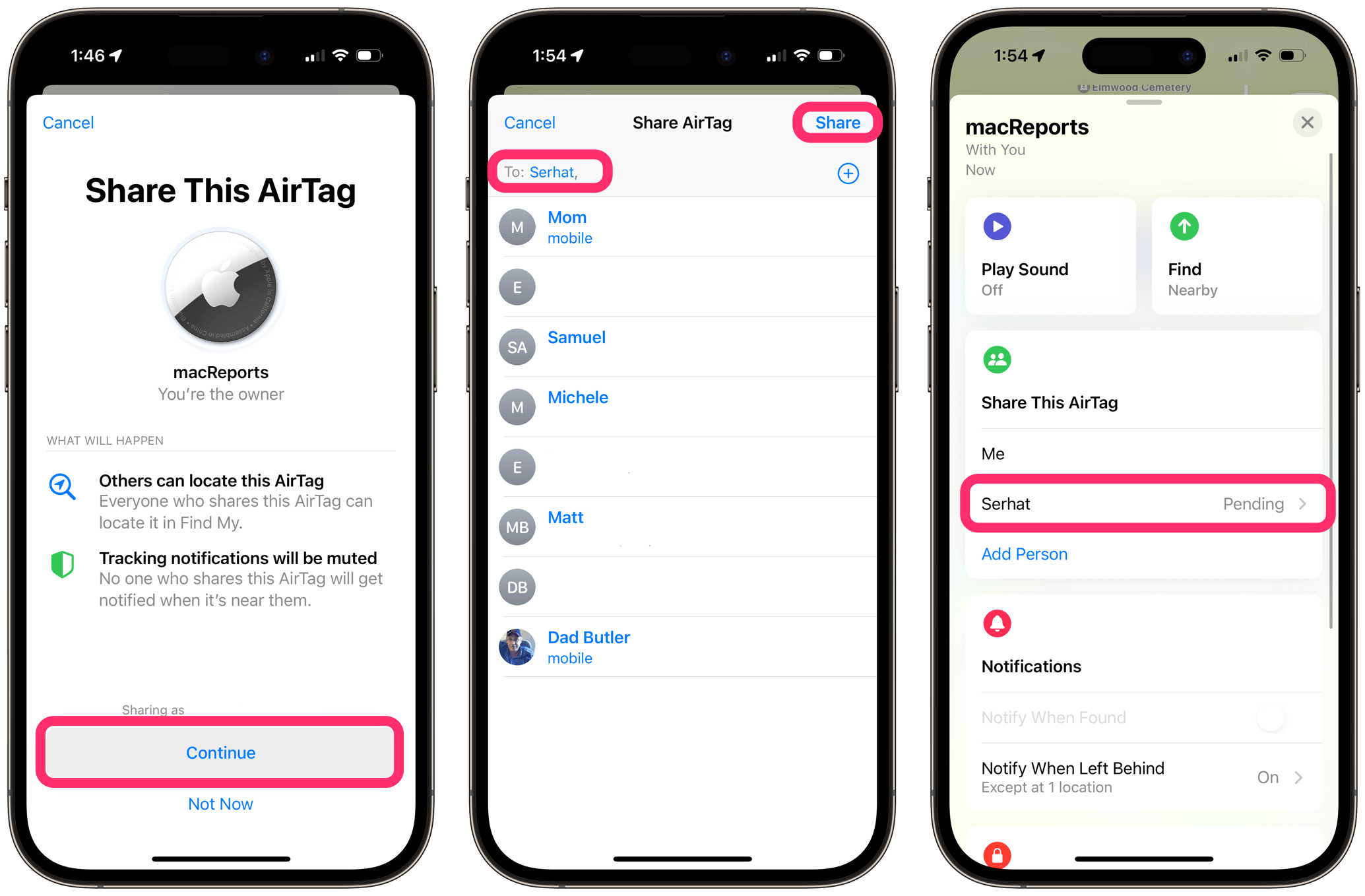 You'll see a message saying, "Others can locate this AirTag" and "Tracking notifications will be muted." This just means they will be able to locate the AirTag in Find My, and they won't be bothered by notifications that there is an AirTag moving with them. Tap Continue.
Find the name of your friend or family member using the search field. Once you have found them, tap on their name. You can type in the names of additional people or tap the (+) button to search through your contacts.
When you have selected everyone you want to share the AirTag with, tap Share in the upper-right corner of the screen. Now you will see the person you shared with's name under Share This AirTag ,and it will say Pending next to their name. As soon as they accept the share, Pending will disappear.
Accepting the AirTag share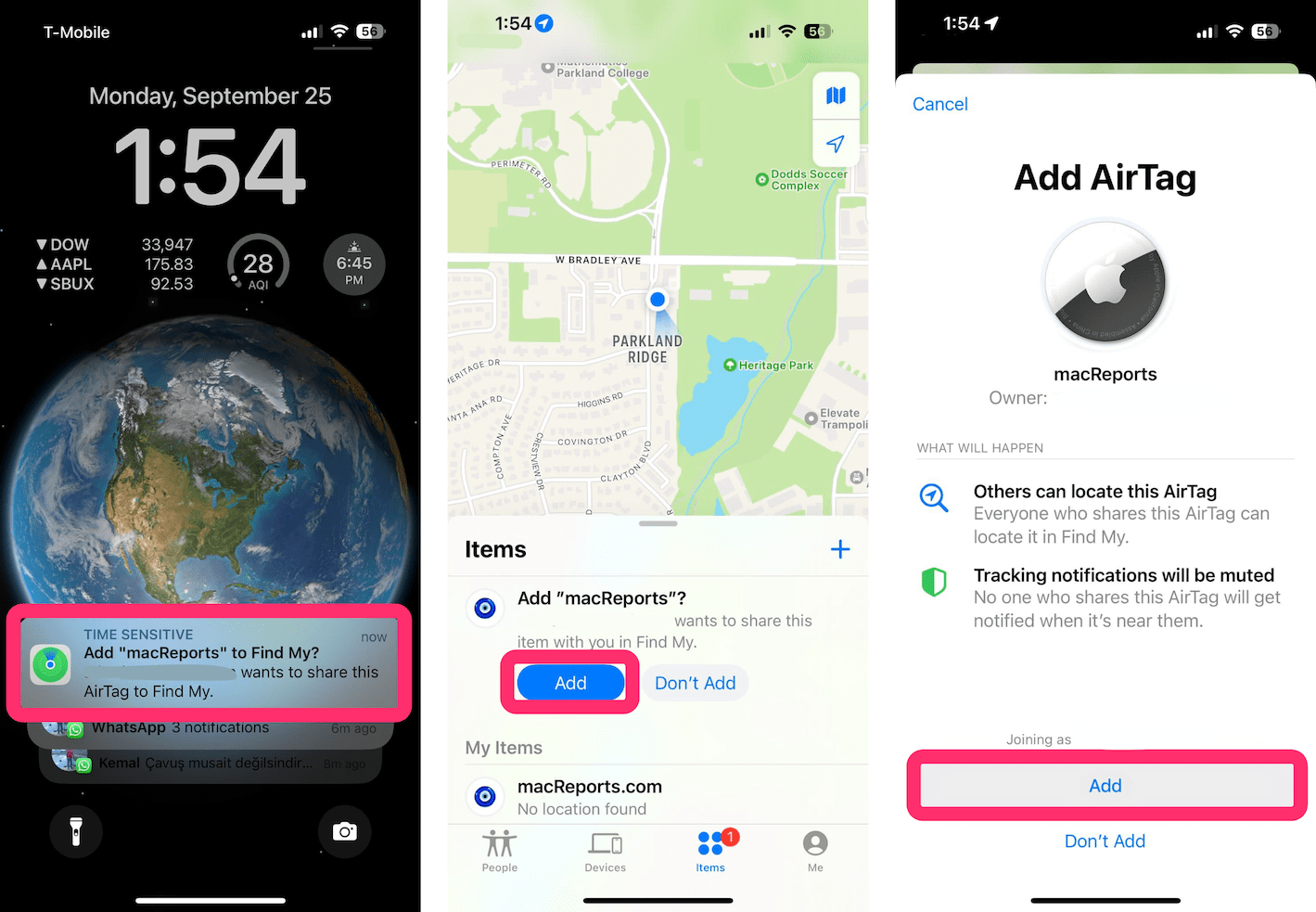 The person you are sharing with will get a notification saying, "Add [AirTag name] to Find My?" When they tap on this notification, Find My will open and show the option to add the AirTag. They will need to tap on Add, then Add again to confirm.
Related articles