How to Measure Distance Between Points in Apple Maps
In this article, I explain how you can measure the distance between 2 or more locations on an Apple Map. You can figure out the straight line distance and the travel distance. For example, you can figure out the mileage between two cities or more that you place on a map. This info can be helpful when you are planning your trips, like when you are trying to figure out your morning bike route. Or, you may want to calculate how far a potential Airbnb stay is away from the nearest Walmart to figure out if you can walk it or not.
Apple Maps has a lot of features. There are millions of places and businesses on Maps. You can explore major cities in 3D/flyover mode. You can get driving turn-by-turn directions to your destination. What I especially love about Apple Maps' navigation is the real-time speed check warnings while I am driving. Apple Maps is available in more than 200 regions and territories around the world.
How to measure distance in Apple Maps
Open the Maps app. A blue dot will appear, showing your location on the map.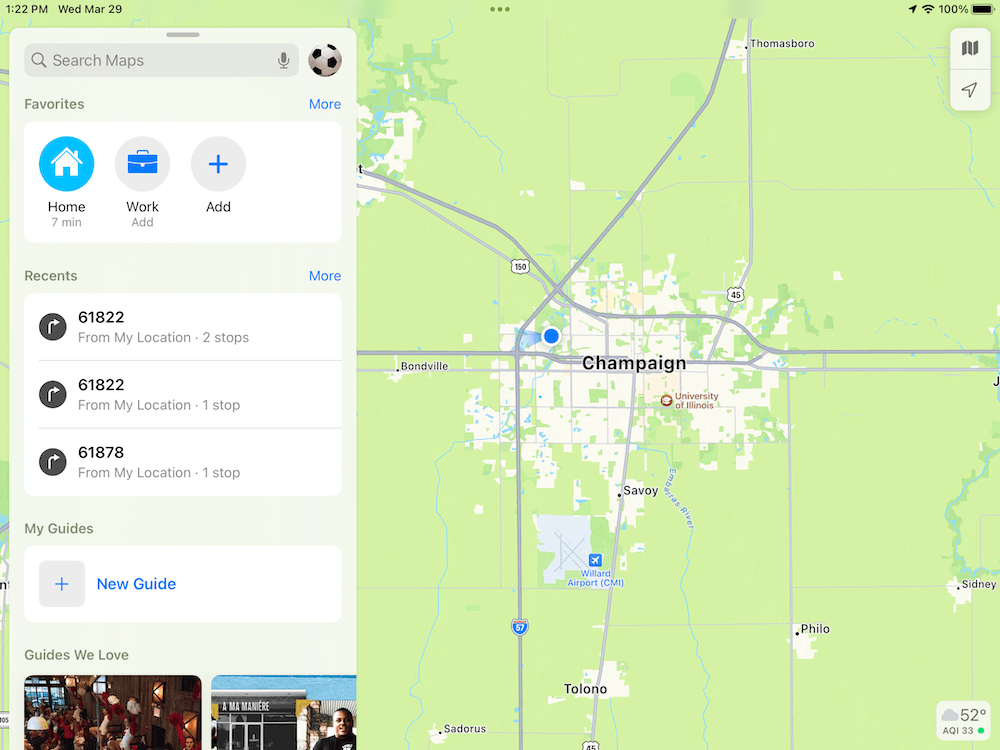 Find the place whose distance from you you want to determine. If you need to, use your fingers to zoom in or out.
Now, tap the place and hold until a red pin appears.
Distance will appear under the "Dropped Pin" message saying things like "1.6 mi away." This is the distance between you and the pin you placed. It is the straight line or birds-eye view distance.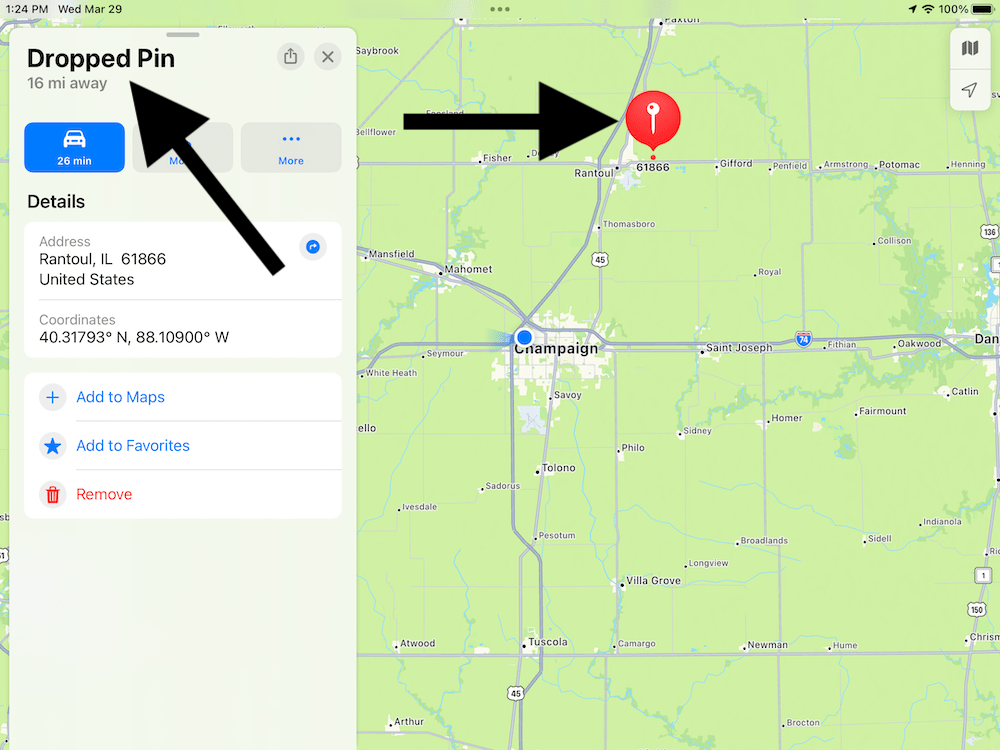 You can figure out the direction or route distance, too (distance by following roads). Simply tap the Drive button (the Car icon you tap to get the directions). You will probably get multiple routes, and for each route, you will get the distances in miles. If you want walking distance, tap the Drive button again to open a menu and select Walk.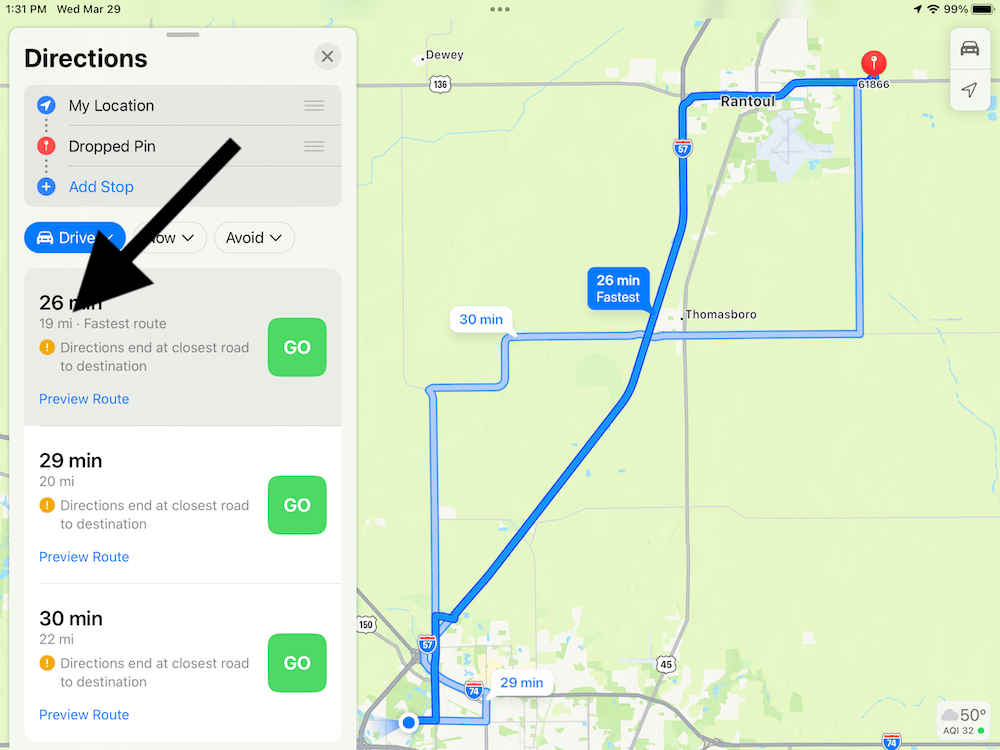 If you need to measure the distance between more than two points, you can do that, too, by adding a stop. After getting the direction, tap Add Stop, then use the search field to enter a new address or you can tap and hold on the map to drop another red pin.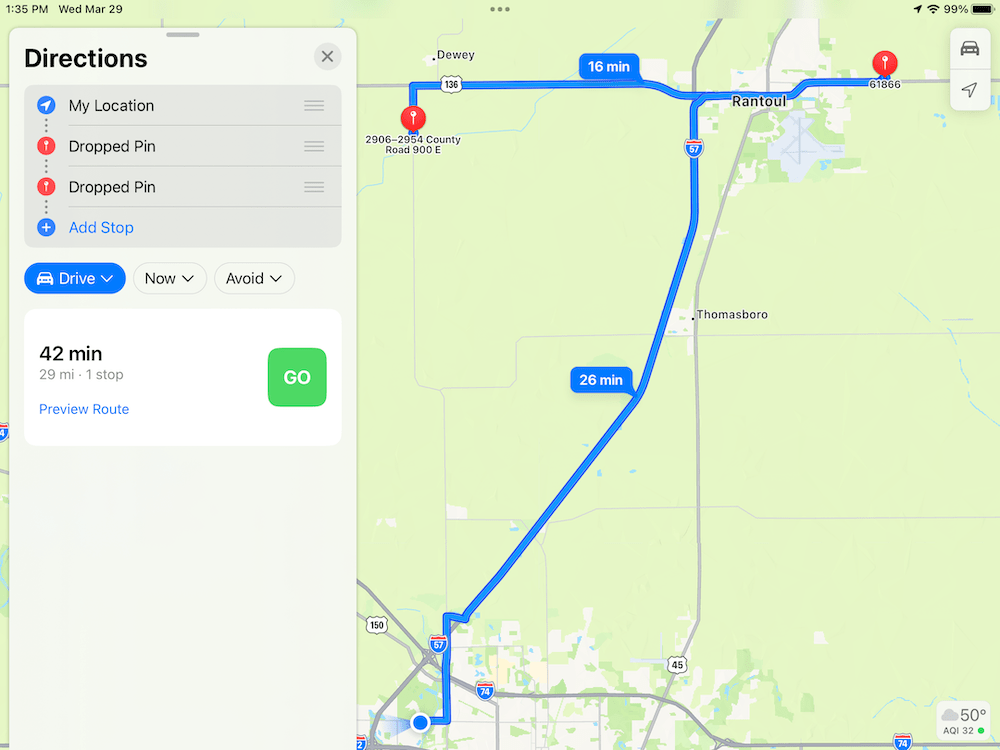 Then Add Stop. You can add more than one stop. Your direction will show the total mileage.
Please note that the distance is shown in miles. You can change it to kilometers if you prefer. Go to Settings > General > Language & Region > Measurement System and choose Metric to switch from miles to kilometers. You can change it back at any time.
Related articles