How to Turn On and Off Power Reserve on Apple Watch
Power Reserve is available in watchOS 8 or earlier. watchOS 9 and later has Low Power Mode instead. Both are designed to ensure you get the most battery life from your watch. In this article, I am talking about turning on and off Power Reserve on your Apple Watch. Your Apple Watch running watchOS 8 or earlier will automatically go into the Power Reserve mode if the battery drops to a certain critical threshold. You can also enable it at will. In Power Reserve, your screen will show the time and a lighting icon, as you can see in the screenshot below. The rest of the screen will be black.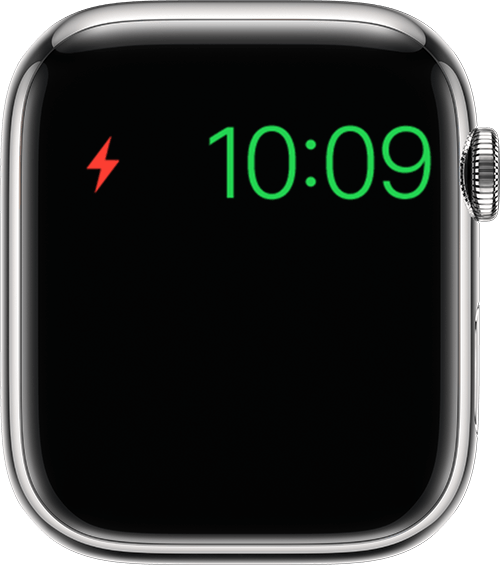 See also: How to Use 'Low Power' Battery Mode on Apple Watch
How to turn on or off Power Reserve
If you are in a position where you would need to stretch the battery life, you can turn on Power Reserve.
Open Control Center by swiping up on the Apple Watch face.
Tap the Battery percentage button.
Slide the Power Reserve slider to the right, then tap Proceed.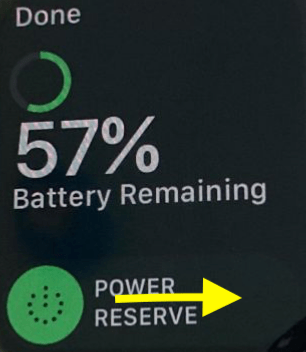 You can also enable Power Reserve when you are asked to enable it when your battery drops to 10 percent.
If you want to use the full features of your watch, you will need to exit Power Reserve. You should note that if your watch does not have enough battery, you will have to charge your watch first.
You can turn off Power Reserve; since the majority of your watch's features are disabled, including the Control Center (that we used to turn on Power Reserve), turning it off may seem difficult. But it is not. To turn it off, you will need to restart your watch. You will need to press and hold the Side button until the Apple logo appears. Then, Apple Watch will return to its normal state with all of its functions.
What is Power Reserve on Apple Watch
The following occurs in this mode:
Power Reserve is designed to ensure that your Watch won't die immediately and will last as much as it can with the little amount of battery your watch has remaining.
Almost all of the watch features are disabled. For example, your watch will not track your activity.
Your paired iPhone and watch communication is paused until you exit this mode. Thus, for example, you can't receive your phone notifications on your watch.
Related articles