How to Update HomePod and HomePod mini Software Manually
HomePods are not simple speakers. They run on operating system software known as HomePod Software.
Like any other Apple device, Apple releases periodic updates for HomePod and HomePod mini. The new updates usually offer new features, security updates and bug fixes. Updating your device will not only make your device more secure but also stability and performance will be improved.
For example, with HomePod software version iOS 16.3, Apple introduced temperature and humidity sensing capabilities by using the temperature and humidity sensor, which wasn't actually being used before.
Your HomePod or HomePod mini is designed to install new software updates automatically. However, you can also manually install the updates when you want to.
To ensure that your device is running smoothly, it is best to update your device when an update becomes available.
Before continuing, ensure that your iPhone, iPad or Mac has the latest version of iOS, iPadOS, or macOS.
How to update your HomePod and HomePod mini manually
You can update it from your iPhone, iPad or Mac. The steps are identical. I am sharing screenshots from an iPhone.
Open the Home app.
Ensure that you are in the My Home section; tap Home to go there. Click or tap the More icon, which is shown as a three-dot symbol located in the right-top corner of the screen.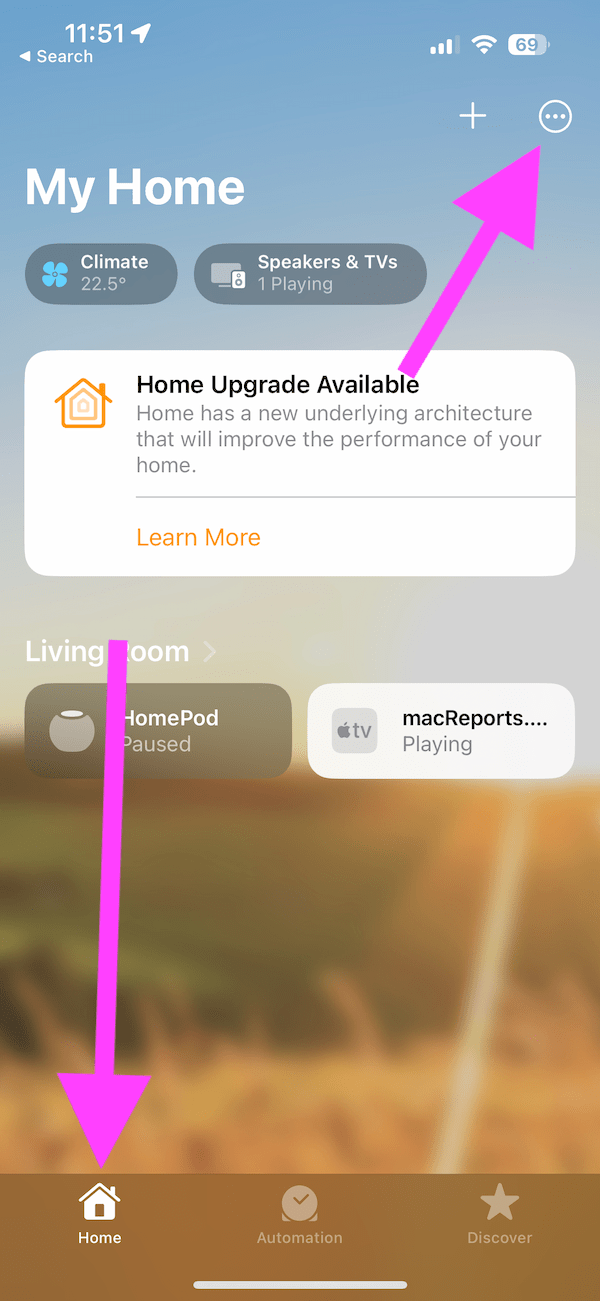 This will open a new options menu. Select Home Settings.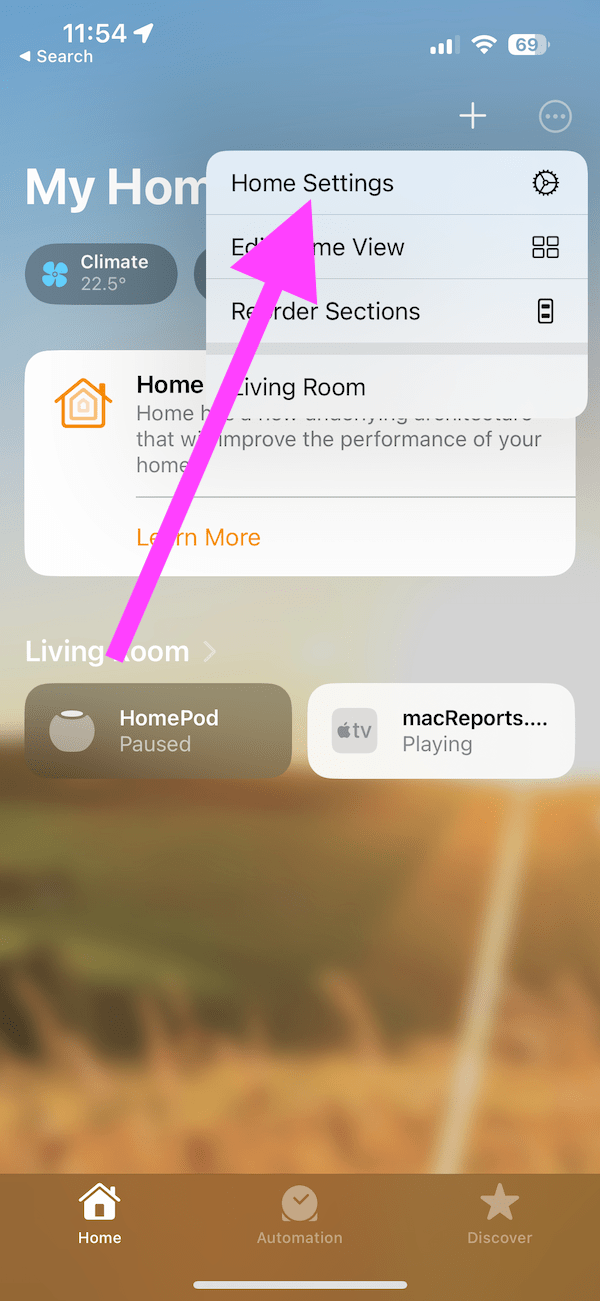 Scroll down and tap or click Software Update.
If there is an update that has not been installed yet, you will see an option to update your HomePod. If you do not see this option, then your device is up to date. If you see the Update button, tap or click it. Please note that the update may take some time.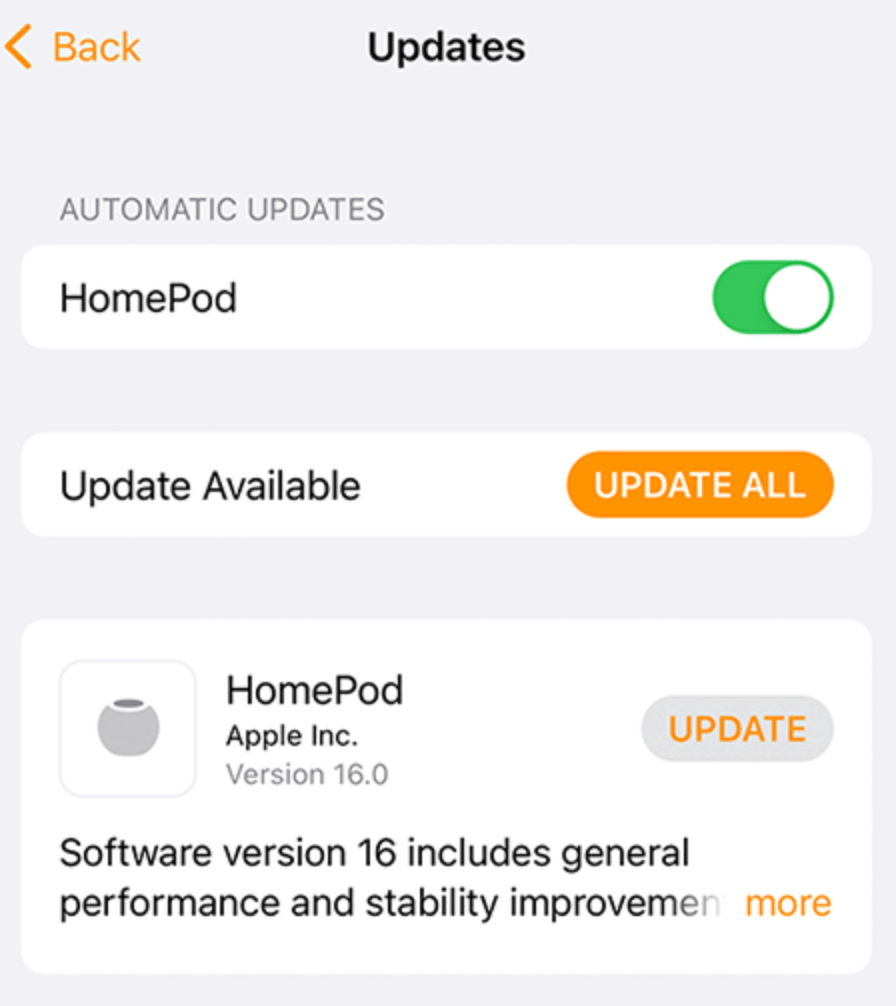 Please ensure that the Automatic Updates option is turned on so that you do not worry about updates in the future. This option should already be enabled by default.
How to check which software version your HomePod is running
If you want to know the current software version of your HomePod or HomePod mini, you can follow these steps. This can also help you determine if you are running the latest version. Apple lists the HomePod software releases, so you can check your version with this website.
Open the Home app and tap or click the Home tab so that you go to the My Home screen.
Tap your HomePod or HomePod mini tile.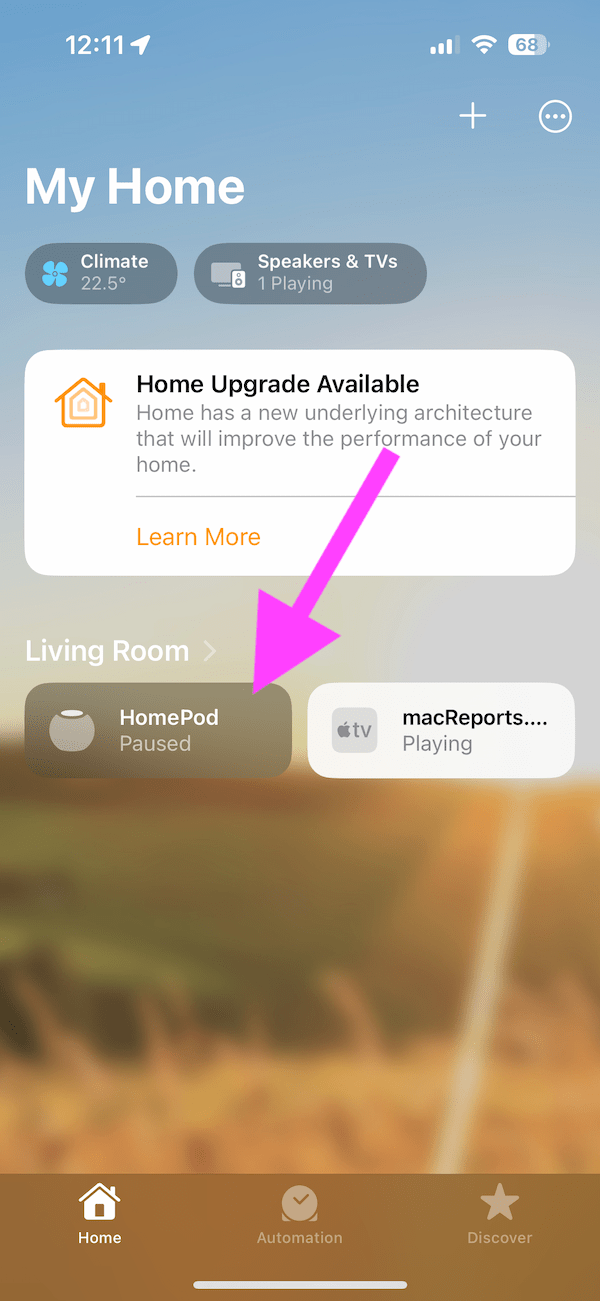 This will open the HomePod details. Scroll all the way down. Tap the Settings icon in the bottom-right corner of the screen.
Again, scroll all the way down and find the Version section. This will tell you the HomePod software version you are running.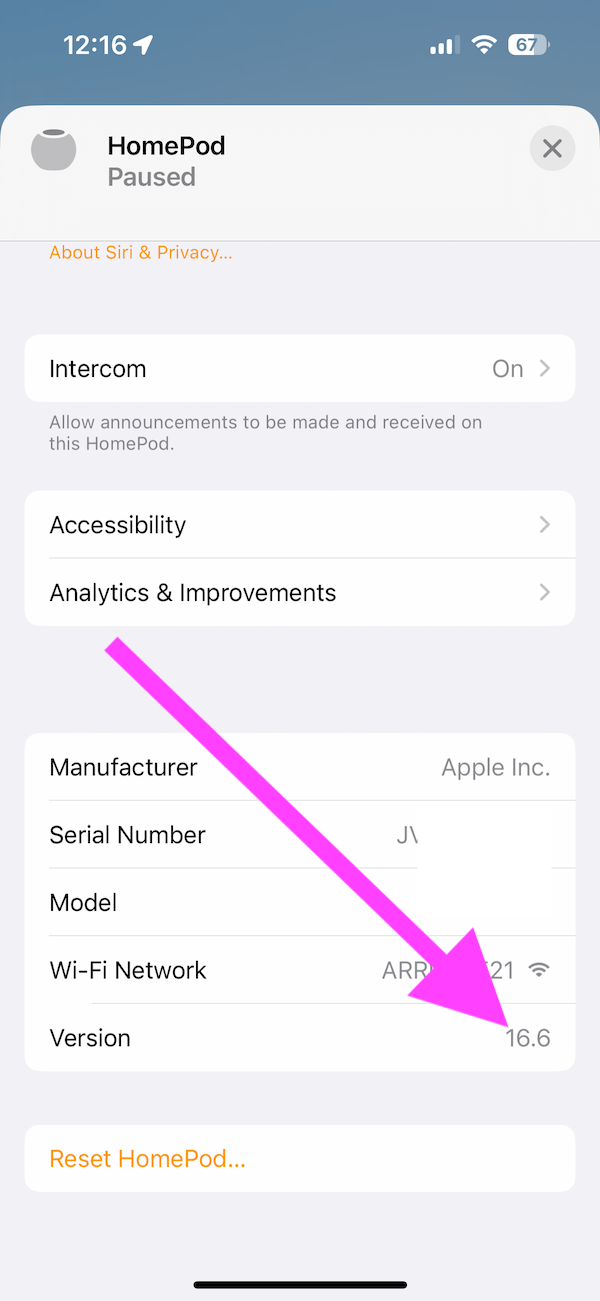 Related articles