Safari Can't Open The Page Because Safari Can't Establish A Secure Connection To The Server, Fix
Several users have reported that Safari refuses to load some websites on the Mac. Users see an error message saying when the problem is occurring:
Safari Can't Open the Page. Safari can't open the page "website.com" because Safari can't establish a secure connection to the server "website.com".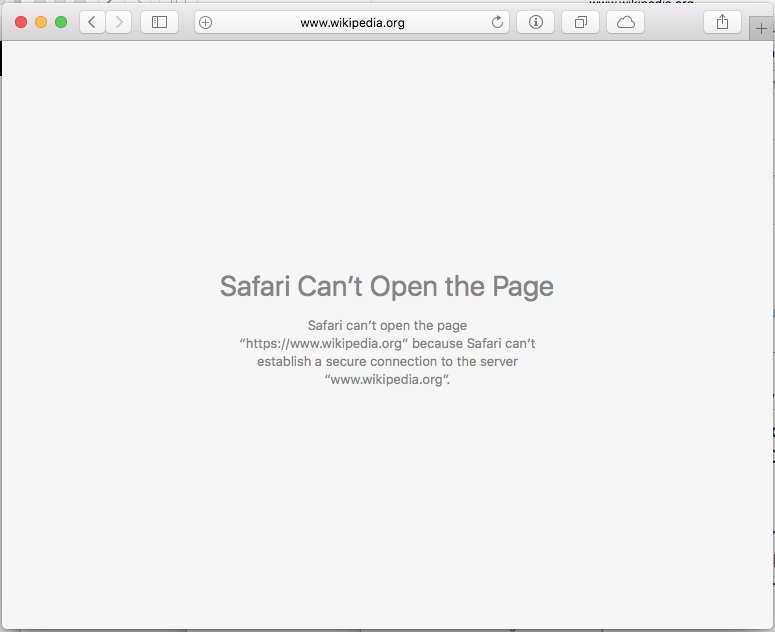 Some users say that they could not even view the major websites such as Facebook, Twitter, Google, Youtube, Wikipedia, or Apple because of this problem. It further appears that some users are unable to sign in to the websites that require usernames and passwords. Are you having this problem too? Is Safari not loading certain websites? This article explains how you can resolve the Safari can't establish a secure connection to the server issue.
There may be several reasons that you may not be able to open a website in Safari on your Mac. Use the steps in this article to fix it.
Related articles:
Update Safari
Make sure that you are using the latest versions of Safari. Since Safari is a part of the macOS software, updating your Mac's software will also update Safari. Here is how:
Open System Preferences.
Click Software Update.
This will check for updates. If your Mac says that your Mac is up to date then Safari is up to date too. If not, click the Update Now button and then follow the onscreen instructions.
If you are running macOS High Sierra or earlier, you will need to open the App Store app on your Mac.
Remove cookies, cache, and other data
When you visit a website, Safari saves some information from the website in its cache and cookies. Removing them may resolve this issue. Here is how:
In Safari, click Safari and Preferences.
Click Privacy.
Click the Manage Website Data… button.
A new window will appear saying Loading Website Data. This may take a few minutes. Wait for Safari to load website data.
Then you have two options:

If you are having this problem with specific websites, you can remove their data individually. In the search field, enter the name of the website, then select the website and then click the Remove button.
If you want, you can also remove all website data, if you are having this problem with a lot of websites, and removing them individually may be difficult. You may try this option instead. Click the Remove All button.

Then click Done and exit Preferences.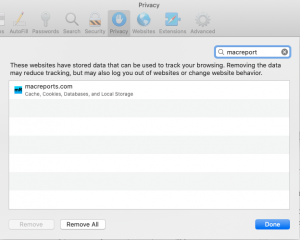 Please note that when you remove this, some of your site settings will be deleted. Also if you were signed in, you may also need to re-sign in again.
Third-party security software
Some third-party security software, such as firewalls, antivirus, may cause this problem. For example, some Avast Antivirus users have said that turning off the Web Shield setting fixed this problem for them.
What you can do is, to isolate the problem, to turn off your antivirus or similar software completely but temporarily. Then try to open the web site that gives this error. If now you can open the website, you know that your antivirus software is the problem. If this is the case, you have a few options:
Contact the virus software vendor for further help.
Permanently disable the software.
Keep adjusting and customizing your antivirus settings (e.g., turning off Web Shield) until you get rid of this problem.
If turning off your antivirus software does not change anything, this means that your problem is elsewhere. You can turn it back on if you want.
Apple logins
If you see this error message when you attempt to log into the Apple services such as iCloud, Apple Store, Apple Developer, or Apple Communities, the problem may be Apple's security certificate.
Visit the Apple certificate page (link).
Under the Apple Intermediate Certificates section, download Apple IST CA 2 – G1 Certificate by clicking it.
When the download is completed, double click it to install or you can drag the certificate file onto the Keychain Access icon. This certificate will add the certificate to Keychain. If asked, enter your admin password.
When you are done, click OK.
See also: Keychain Access Not Responding, How to Fix Without Losing Your Passwords
Now try to open the website again.