This iPhone is Open in Another Window, Fix
You may experience a particular Apple Music problem on your Mac where you are prevented from listening to songs or syncing a selection of music when your iPhone is connected to the Mac with a cable. Instead, in Music on your Mac, you may see an error message saying, "This iPhone is open in another window," with an otherwise blank screen. It seems that you may see this error even when there doesn't appear to be another window open except the Apple music window on the desktop. In this article, I describe what you can do when you run into this problem while trying to use the Music app on your Mac.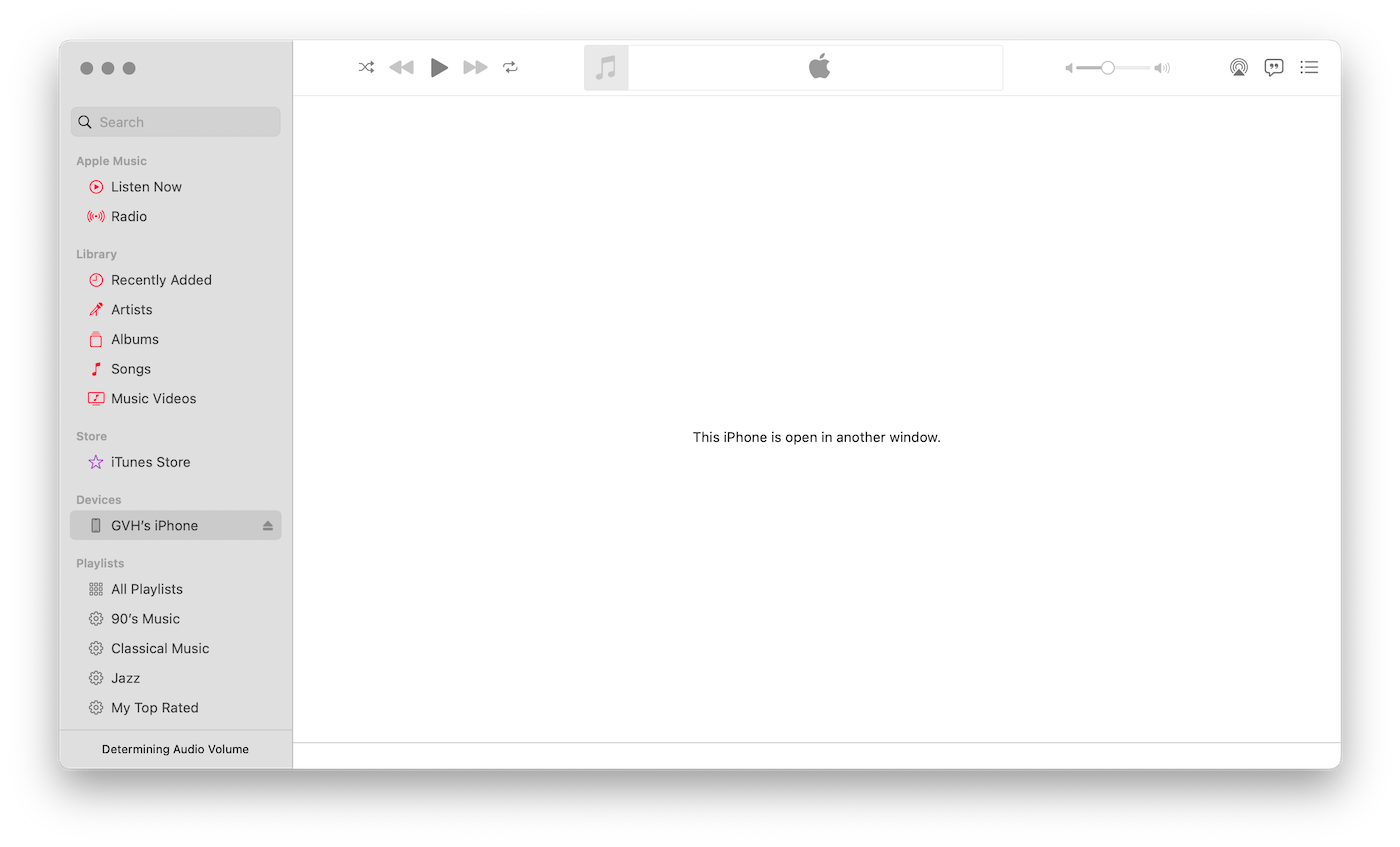 What you can do when you see the "iPhone is open" error
This error occurs because Finder is open. When you plug your iPhone into your Mac with a cable, a Finder window may automatically open itself when your Mac recognizes the iPhone. If you do not close this Finder window, you may see this notification in Music. Close that window. Try the following in order:
Ensure that there are no Finder windows open. If there are other Finder windows open, Finder may also be trying to sync to the connected iPhone. Close all open Finder windows.
Restart the Music app. In Music, click Music from the top menu bar, then Quit Music.
Ensure that your iPhone and Mac are updated to the latest iOS and macOS.
Try to close all open apps; only leave the Music app. It may work like this. We previously wrote a cool tip about how you can close all apps at the same time.
Relaunch Finder. There are many ways to do this (see our article: How to Restart Finder on Your Mac). This is probably the easiest and quickest way:

Hold down Command-Option-ESC together.
This will open the Force Quit window.
Select Finder.
Click Relaunch.
In Music, click iTunes Store under the Store section of the left sidebar. Then click on your iPhone again, as you can see in the screenshot below:
Related articles