This Song Is Not Currently Available In Your Country Or Region; Fix
Several Apple Music users have reported that they are receiving the following error message while trying to play certain sets of songs: "This song is not currently available in your country or region". It further seems that those problematic songs are also greyed out. If you are having this problem, here is how you can troubleshoot it: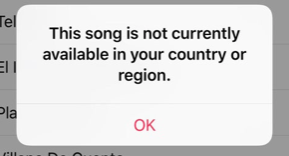 1– The likely reason you are seeing this message is that, especially if you are having this issue with your older songs, older playlist tracks may have been changed. If this is the case, older versions would not work. What you can do is to delete the old track from the list (press and hold the item that you want to delete and tap Remove) and then you can easily add the new version to update your playlist.
See also: Music App: Album / Song Art Not Appearing? Fix
It is also possible some of your songs may not be available to listen anymore as the availability of tracks may change over time, temporarily or permanently. For instance, Apple may have decided not to renew its contract with certain distribution companies. Further tracks that were once available, may have been retracted by the artist, the distributor or their record company.
See also: Can't Turn On iCloud Music Library? Fix
2-On your iOS device, open Settings and then go to iTunes & App Store and tap your Apple ID and then tap Sign Out. And then sing back in.
3-Reset iTunes warning. Connect your device to your computer with your USB cable and open iTunes on your computer. And complete the following steps:
Click iTunes
Click Preferences
Select the Advanced tab
Click Reset Warnings.
Click OK.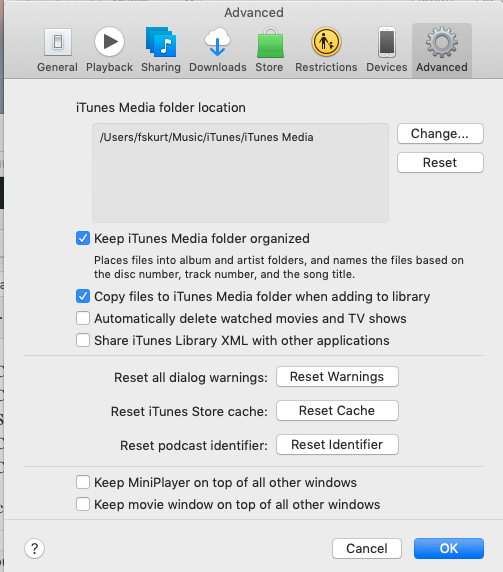 See also: How To Repeat Songs In The Music App
4-Sync your iOS device using iTunes on your computer. Here is how:
With a USB cable, connect your iPhone or iPad to your computer. iTunes Not Recognizing Your iPhone or iPad?
In iTunes, you will see your device icon (upper-left corner).
Under the Settings section (left side of the iTunes window), click Music
Select the Sync Music checkbox.
Click Sync


See also: Music App Stuck On Splash Screen, Fix