Some users have said that a message keeps appearing saying, "Uploading to iCloud Paused. Plug in your device and connect to Wi-Fi" in Messages on their iPhone or iPad. The message is displayed at the bottom of the screen with a blue progress bar that does not move. Users have further said that this message does not go away even when they plug in their device and connect to a Wi-Fi network as the message instructs them to do. It appears that iCloud uploading is not working and is sort of stuck. This message may also appear when you attempt to sync your messages with your Mac.
In this article, I explain what you can do if you are having issues with iCloud syncing and you keep seeing this message on your device.
Before you try the steps below, there are a few important things you should check:
It is normal for iCloud syncing to be paused when your device is in Low Power Mode. In Low Power Mode, some of your device's features will be disabled or function in a limited manner to save battery power. iCloud data transfers are paused to preserve the battery. You can turn Low Power Mode on or off by going to Settings > Battery.
Ensure that your iPhone or iPad is using the latest version of iOS or iPadOS. Go to Settings > General > Software Update.
If your device doesn't have enough available storage in iCloud, this may cause issues. Ensure that your iCloud storage is not full, as this can be a determiner of this issue. On your device, go to Settings > [your name] > iCloud to check how much free iCloud storage you have. You can add more storage if it is full.
Are you using VPN? A VPN connection may interfere with the iCloud connection. Disable VPN and then try again.
If possible, try to connect to another Wi-Fi network to see if this makes any difference.
1: Restart
Restart your iPhone or iPad. Follow these steps:
Plug your device into a power source.
Ensure that you are connected to the Internet via Wi-Fi. Ensure that you are not too far away from the Wi-Fi router.
Restart your device.
2: Check the System Status
You may be having trouble with iCloud upload being paused because Apple's iCloud servers are down or having issues. It is rare, but it occurs. Sometimes Apple's servers may have outages that may cause this problem. These kinds of issues are temporary, and Apple usually addresses them quickly. You can check the status of Apple's systems by going to the system status page. Go to this page and check iCloud. If there is an issue, you will see a notification about the problem.
3: Turn off and on iCloud for Messages
If you are having this issue, you may want to disable iCloud for Messages and then re-enable it. Here is how:
On your device, go to Settings > [your name] > iCloud > Show All. From the list of apps, find and tap Messages. Then turn off "Sync this iPhone." A popup may appear saying, "messages have not been fully downloaded to this iPhone." Tap Disable and Download Messages. This will turn off iCloud syncing for Messages.
Now restart your device.
After restarting, go to Settings > [your name] > iCloud > Show All > Messages. And then turn on "Sync this iPhone."
4: Sign out of iCloud and then sign in again
If you are still having this problem, you may want to sign out of iCloud and then sign in. When you do this, all iCloud data will be removed from your device but will remain in iCloud. You may want to read more about what will happen when you sign out of iCloud. Here is how you can do this:
On your device, tap Settings, then [your name].
Scroll down all the way to the bottom of the screen.
Tap the red Sign Out button.
You will be asked to enter your Apple ID credentials.
Confirm that you want to sign out.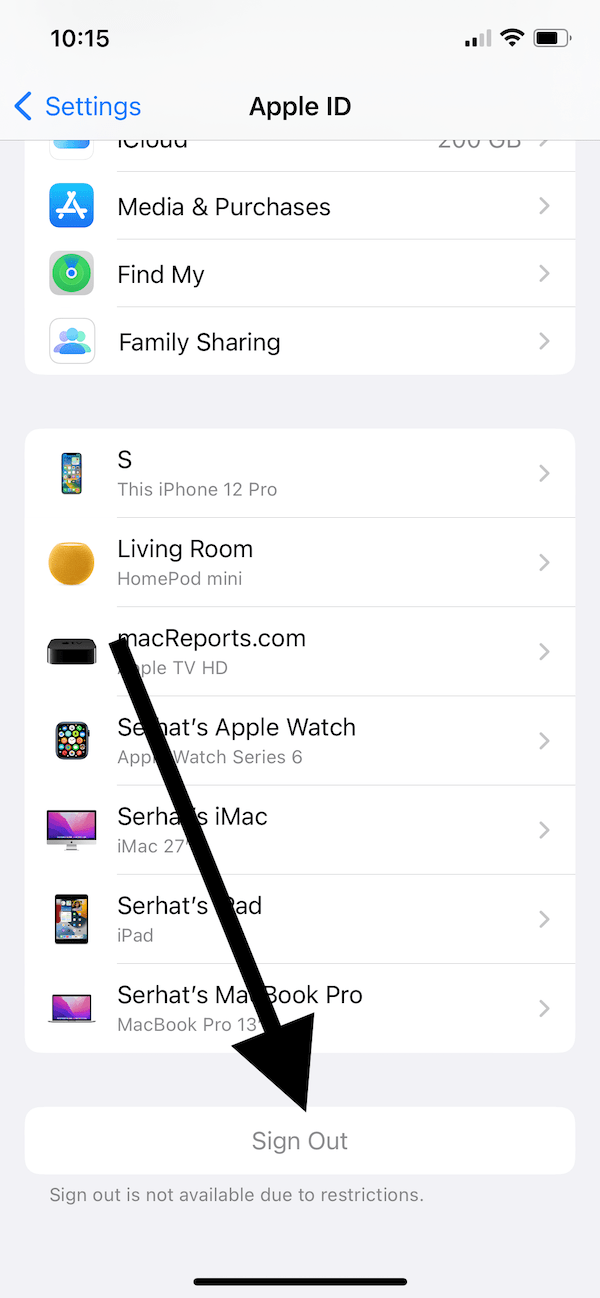 After signing out, you may want to restart your device. After that, sign back in again by going to Settings and tapping "Sign in to your iPhone or iPad" and following the onscreen instructions.
Related articles